Sweetheart Mia Blog & New Joanna Bliss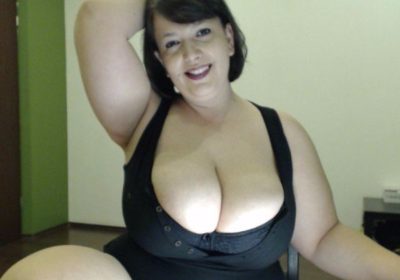 I am sure by now that's many of you have enjoyed Sweetheart Mia time on XLGirls.com and of course on Yesboobs.com as fans continues to watch all of her softcore videos and look at all of her photo-sets which are all worth checking out. Now you are wondering whats this gorgeous and sensational porn star is going to do next afters her collaboration with Score is over since there isn't a lot of major adult studios in Romania or Europe that dedicated completely to everything bbw. So thats being said, Sweetheart Mia has created a wordpress blog where she addresses her personal opinion what her plans are in the porn industry.
So far, she have posted a few entries to what she call Mia Diary Of A Camgirl which simply addresses her modeling career and her reasons on choosing a studio as those who' read her blog would comes to understand this. Apart from that, it very clear that Sweetheart Mia would continues to further expand her popularity by doing her webcam shows for those who are definitely looking to gets their money worth for a privates one on one sessions with her. With beautiful huge tits and one gorgeous fine round huge ass, Sweetheart Mia definitely knows how to uses these voluptuous plumped assets of hers to gets everyone attention.
To my knowledge, she indeeds the one who bbw fans would definitely consider to be a personal favorite of theirs, not just's because of her plumped assets but for her opinions and choices she makes which is what her gain popularity for. Like as before you can follows her on twitter, @sweetheartmia29 to get the latest updates from her and be sure to checks out her blog site, MiaDiaryOfACamgirl.wordpress.com to learn more about her if you are a big fan of hers.
And be sure to check out Sweetheart Mia on webcam at your local cam sites like Adultwork.com and Streamate.com for private one on one sessions with her if you are definitely a big fan of hers.
From one romanian porn star to another, I am sure by now that's many of you have heard that the gorgeous  Joanna Bliss have returned to Score with a new series of solo videos which would definitely thrill many boob fans who so eagerly looking to see more softcore action from her. Now I haven't talked a lot about this gorgeous romanian busty goddess who I definitely considered to be a personal favorite of mind due to the so' large amount of softcore scenes she have done with every known major porn studios over the years. And not only that, Joanna Bliss even once had a few of her own official websites awhile back with 100% original softcore contents that definitely worth collecting for any boob fan.
That's being said, she is truly a legend and continues to this day to do what she do best especially when it comes to collaborating with major porn studios like Score to produce new exclusive contents to please those before her. With gorgeous huge tits and a nice round ass, she definitely knows how to uses these voluptuous curved assets of hers to gets everyone full attention from boob fans to horny pervs alike in a mere instant when it comes to softcore action. There is no doubt in my mind that those romanian curved assets of hers would definitely still make any guy dick hard before her in a mere instant.
To my knowledge, Joanna Bliss always indeed shows great potential when it come to collaborating with porn studios to give boob fans whats they really want to see from her which exclusive softcore action as wells as possible hardcore debut in the future. And while those who are still new and unfamiliar with this busty romanian goddess, I highly encourages you to go checks out her latest softcore scene as wells as her profile on Boobpedia.com for all her previous collaborations and contents if you are definitely a big fan of hers.
In the meantime check out these pics from Joanna Bliss latest softcore scene to leave you satisfy at the end of today's article if you are not convinced by my words.
https://t.co/Rw2t0YxSeO Joana Bliss finds her bliss in Tantric sex. Here she explains. @Scoreland#joanablisspic.twitter.com/oZpV80j7aW

— Elliot James (@elliot_james_) June 19, 2016
On A Side Note If you have not heard, Roxanne Miller is now collaborating with Cel of XX-Cel.com and HeavyOnHotties.com who just made the announcement earlier on twitter, @CelXXCel which definitely got some thrill on whats about to happen, or at least they think whats about to happen. I can not say if it is possible for us to see Roxanne Miller in titty-sucking action and making her hardcore debut at this time, not until exclusive contents starts to surface.
In the meantime, be sure to check out Roxanne Miller preggo debut on XLGirls.com if you are definitely a big fan of hers.