Exclusive Interview With Alura Jenson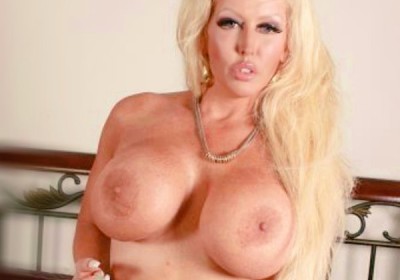 Best known for beautiful huge tits, Alura Jenson is one of today's well-known and popular busty porn star in the industy since she has worked with a lot of adult studios and been in a dozen scenes from softcore to hardcore as well as some girl on girl action. With her wide popularity, she has definitely made a name for herself over the years and is now one of the most respected busty porn stars in the industry by many boob fans as she aims to move forward and continue on with her modeling career.
With beautiful huge tits and a nice curve round ass, she uses these voluptuous curved assets of hers to get everyone attention from boob fans to horny pervs alike in a mere instant especially when getting fuck hard on camera by a lucky stud. In this exclusive interview, the lovely Alura Jenson finally reveals all and tells us what her plans are in the porn industry as many boob fans are eagerly wanting to know the answers while hoping to see more hardcore from her.
To my knowledge, she is definitely one of a kind and possibly an inspiration for other busty models as well as newcomers who are looking to make a name for themselves in the porn industry to gain wide popularity from many boob fans. You can follow this popular busty porn star on twitter, @AluraJenson to more about her and be sure to also check out her official website, AluraJensonXXX if you are a big fan of hers or just a fan of big boobs, in the meantime here is my exclusive interview to leave you satisfy at the end of the day.
And be sure to also check out Alura Jenson on webcam at your local cam sites like MyFreeCams and Cammodels for a private one on one session with her if you are definitely a big fan of hers.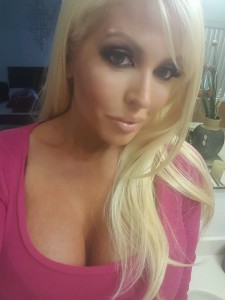 Sexcraftboobs So where are you from?
Alura Jenson Originally, I'm from South Jersey. For the past fifteen years, almost, I have very happily lived in Las Vegas. I love it here! 🙂
Sexcraftboobs What have you been up to lately?
Alura Jenson I have worked more in the last year than I thought the human body could handle. Major life changes mandated that I make more money, which I've been obligated to do by working seven days a week, 20 hours a day.
Sexcraftboobs How is your webcam and skype shows doing?
Alura Jenson My webcam shows and video calls are doing just fine. They are what I do between shoots. I put in many hours to meet my domestic responsibilities. Some days are better than others.
Sexcraftboobs When and why did you first decide to model?
Alura Jenson I first decided to model after being in remission from my second bout with cancer. My hair never quite grew back right, I was 100 pounds overweight from a collapsed thyroid. My husband, at the time, was a wonderful man who suggested I accept an offer from a photographer in Denver. The photos were so pretty, I took a liking to modeling, even though my education and teaching career were developing.
Sexcraftboobs Have you watched any porn before your modeling career? If you do it? How often?
Alura Jenson Rarely did I watch porn as a teenager or young adult. I was far too busy exploring sexuality in person. Promiscuity was my calling, at a very young age. The older I got, the more advanced my sexuality became.
Sexcraftboobs Have you watched your own scenes?
Alura Jenson I do, but, only for analytical purposes. I am not aroused by my own scenes. I see all of my scars, marks, flaws. It's much more exciting, for me, to be having sex with a person.
Sexcraftboobs Do have a boyfriend, or are you married?
Alura Jenson I was married to a very abusive person who still haunts me, to this day. My life was turned upside down by this individual. I'm in absolutely no hurry to be married, again, ever. I've since dated a few people, but, I sleep alone and probably will for some time. Besides, working so much makes it impossible to give another person the time a new relationship needs to grow.
Sexcraftboobs What do you do when you not modeling? How is a normal day in your life?
Alura Jenson When I'm not in front of the camera, which is the majority of my day, I'm preparing, in some way, to be in front of the camera. From the moment I open my eyes, I'm working in some capacity. Even the time I spend in the gym is work related. Any shopping, any errand, is almost always related to my job. I'm determined to be successful.
Sexcraftboobs What is your bra size? When did your breasts start to grow? How was it back then?
Alura Jenson My bra size is 34H, or, 34 DDDDD. I developed at a very young age and was tortured, mercilessly, by my peers.
For those who are new or unfamiliar with the lovely Alura Jenson at this time, you can easily find her on your local porn sites like Brazzers and NaughyAmerica, including her official website for exclusive contents.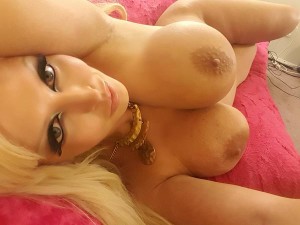 Sexcraftboobs Now when doing webcam and skype shows, do you use a lot of sex toys? What kind do you use?
Alura Jenson My webcam shows include a variety of adult toys. They vary, depending on what I plan to do with them. I use slim, smooth toys for anal and larger, ridged toys for vaginal simulations.
Sexcraftboobs Do you ever have any guests come on your webcam shows?
Alura Jenson No. I do not have guests on my webcam shows. Although, I'm more than happy to attend another cam show as a guest, I will not have anyone in my studio. It's in my house and not conducive to my comfort.
Sexcraftboobs Now you done a lot of hardcore scenes, including a few anal scenes? Do you like getting anally fuck on camera? Or that just not your thing?
Alura Jenson Do I like to get fucked anally? No. Will I do it and am I good at it? Yes. I prefer anal sex, in my personal life, to be a moment of spontaneity.
Sexcraftboobs Apart from anal, is there anything else do you prefer or like to prefer? Spit, swallow or facial?
Alura Jenson Sensual sex. Nothing turns me on from an emotional connection that screams fiery passion.
Sexcraftboobs What about Interrracial, Orgy Group Sex, DP or Bukake?
Alura Jenson I enjoy all sex. Being intimate with one or more people is an art form. It's different from person to person, from experience to experience.
Sexcraftboobs Do you like titty-fucking?
Alura Jenson Not really. I get so worked up by the erect man that I get selfish and need to have sex. Every single time.
Sexcraftboobs Is there any busty or bbw porn star or camgirl you admire?
Alura Jenson All of them. I admire any plus sized woman who has love for herself.
Sexcraftboobs What is your short-term and long-term goals inside modeling and outside?
Alura Jenson I just want to be happy in my own skin. Eventually, I'd like to expand website's audience enough to make it a full time business. I'm so worn out being pulled into so many directions, I'd like to shoot for my website and be done at the end of my day.
Sexcraftboobs Have you ever got any proposals from other adult sites?
Alura Jenson Yes. I am approached by different companies all the time. However, to be successful in the many areas I already manage, I choose not to spread myself so thin.
Sexcraftboobs How do you promote yourself?
Alura Jenson I constantly interract with the public. I appear in public as often as possible and am always looking for new ways to be involved with my fans.
Sexcraftboobs Do you have any random thoughts?
Alura Jenson God, I miss sleep and waking up next to someone special.
Sexcraftboobs Is there anything you would like to add for fans reading this interview?
Alura Jenson I am working nearly round the clock to take things to the next level. Very soon, I will be reaching new goals by adding a PG rated website dedicated to glamour shots. Additionally, I am actively pursuing exposure in magazine all around the world!
Like as before you can follow this popular busty porn star on twitter, @AluraJenson to learn more about her and be sure to also check out her official website, AluraJensonXXX for exclusive contents if you are definitely a big fan of hers.