Exclusive Interview With Sally D'Angelo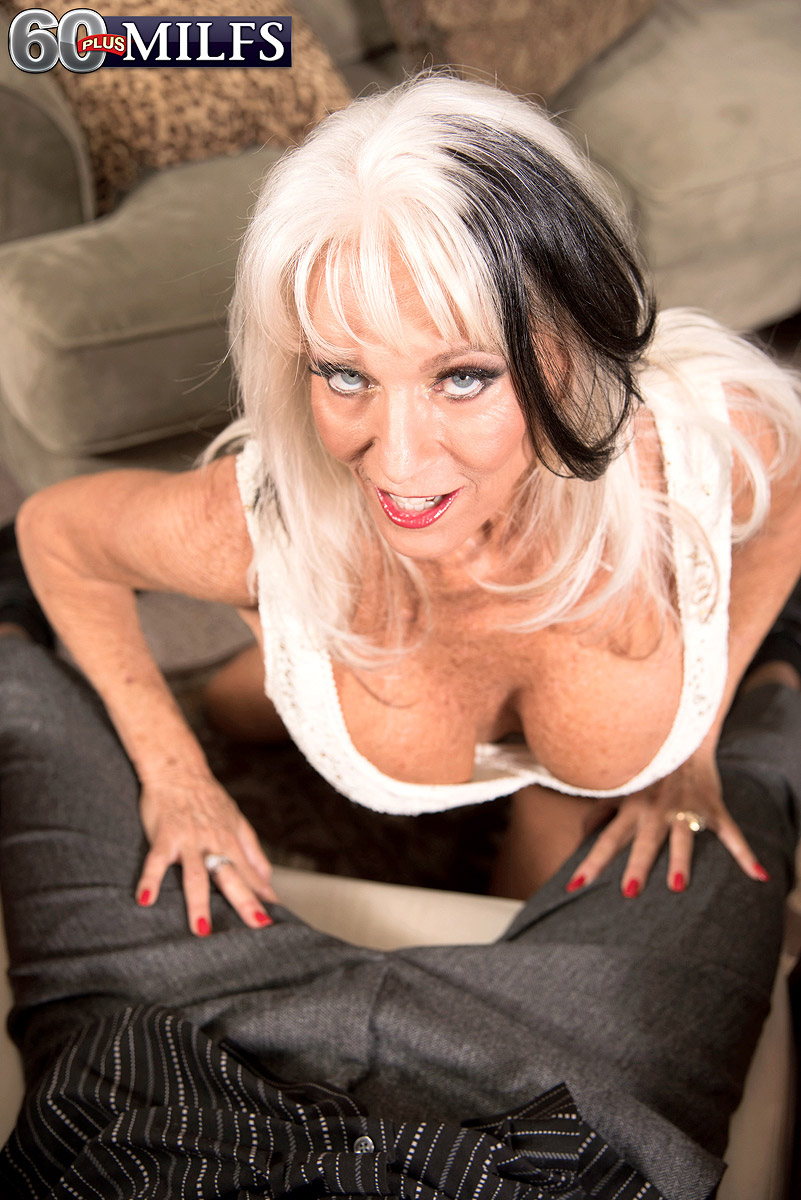 As the most sensational milf porn stars of today, Sally D'Angelo seems like that she has been in the adult industry for a lifetime and yet still going strong which definitely makes her kind of unique especially while being in her sixties. She continues to tease many boob fans with her softcore videos and turn guys on with her hardcore videos to farther expand her ever growing popularity as a milf porn star who looking to make a name for herself in the adult industry.
With a fine sexy body and big tits, she definitely still have the looks and the curves to get any guy attention, making his dick hard for her in a mere instant while being a sixty year old milf porn star. In this exclusive interview, the lovely Sally D'Angelo reveals all and tell us what her plans are in the porn industry as many boob fans are eagerly wanting to know the answers while looking forward to see more hardcore action from her throughout this year.
With a huge fan base, she is still going strong to please many of her beloved boob fans with more exclusive softcore and hardcore contents which are definitely worth buying for anyone who looking to see something new from her. You can follow this milf porn star on twitter, @SallyDangeloXXX to learn more about her and be sure to check out her official clips4sale page if you are a big fan of hers, in the meantime here is my exclusive interview to leave you satisfy at the end of the day.
Also, be sure to check out Sally D'Angelo official website for more exclusive contents if you are definitely a true boobcore fan of hers.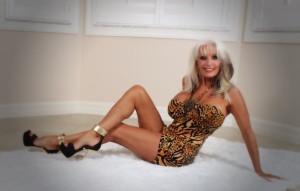 Sexcraftboobs So where are you from?
Sally D'Angelo I call Nashville,TN my hometown but I am actually from a little town east of there called Cookeville.
Sexcraftboobs What have you been up to lately?
Sally D'Angelo Hmmmm wow have I been busy lately, well for starters I have the #1 selling DVD at SCORELAND  plus i just shot some new videos with them ….shot 4 new videos for my site sallydangelo.com shooting with Charlee Chase on the 19th  shooting with Keiran Lee (the million $ cock) on the 27th  and shooting with Deauxma and Nina Hartley on the 2nd of March and will be available for autographs 27th through the 1st of March at Adult Con in LA.
Sexcraftboobs When and why did you first decide to model?
Sally D'Angelo I started in my 30s for the extra cash but took a loooooong vacation and re-started my career in my 50s. (I'm 61 in early March)
Sexcraftboobs Have you ever done webcam and skype shows before?
Sally D'Angelo Yes I do webcam and skype shows almost daily if I am not shooting somewhere my Skype is sallydangeloxxx and I can be found under "Sally D'angelo on Streamate.
Sexcraftboobs Have you watched any porn before your modeling career? If you do it? How often?
Sally D'Angelo Of coarse, I've always been a little perv. 😉
Sexcraftboobs Have you watched your own scenes?
Sally D'Angelo Yes and No sometimes I help with the editing.
Sexcraftboobs Do have a boyfriend, or are you married?
Sally D'Angelo I'm married plus I have a lot of boyfriends. 😉
Sexcraftboobs What do you do when you not modeling? How is a normal day in your life?
Sally D'Angelo Love the beach or play with my best pal and protector (my dog) and really enjoy planting things in my yard hanging with the hubby, motorcycles, meets.
Sexcraftboobs What is your bra size?
Sally D'Angelo Lol good question as I have those custom made but a good guess would be 36FF.
Sexcraftboobs Have you met many fans, both in public and on social media? How do they react? Any conversation so far?
Sally D'Angelo I meet my fans when wherever I can and I will be at Adult Con this month 27th through the 1st in LA.
Be sure to check out Scoreland and 60PlusMilfs for all of Sally D'Angelo exclusive contents on there which are definitely worth collecting for any boob fan.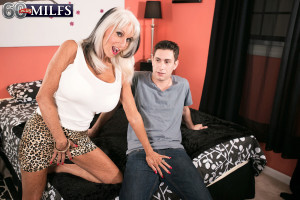 Sexcraftboobs Now you have done a lot of hardcore scenes over the years? Have you done any anal scene before? Do you like getting anally fuck on camera?
Sally D'Angelo I love anal scenes and being fucked in the ass I have several on my site. 🙂 sallydangelo.com
Sexcraftboobs Apart from anal, is there anything else do you prefer or like to prefer? Spit, swallow or facial?
Sally D'Angelo I love to swallow "show me a girl" who doesn't swallow and I'll show you a guy I can steal! 😉
Sexcraftboobs What about IR, Orgy Group Sex, DP or Bukake?
Sally D'Angelo Love it all! 🙂
Sexcraftboobs Do you like titty-fucking?
Sally D'Angelo Titty-fucking is fun I have a lot of special requests (custom videos) for that one! 🙂
Sexcraftboobs Is there any busty porn star you admire?
Sally D'Angelo Mmm a couple of them Deauxma and Brooke Tyler.
Sexcraftboobs What is your short-term and long-term goals inside modeling and outside?
Sally D'Angelo Well I'm 61 (soon) and I can't do this forever, but I am having fun still and I am still quite popular…but I do see the finish line coming up.
Sexcraftboobs Have you ever got any proposals from other adult sites?
Sally D'Angelo I get proposals almost daily trying to get me to jump ship[…show me the $$ lol! 🙂
Sexcraftboobs Is there anything you would like to add for fans reading this interview?
Sally D'Angelo I have the most loyal fans anyone could ask for and I love each and everyone of them ………..chow, have a Sally day! 🙂 😉