Sara Star Update & Photo-Shoot Project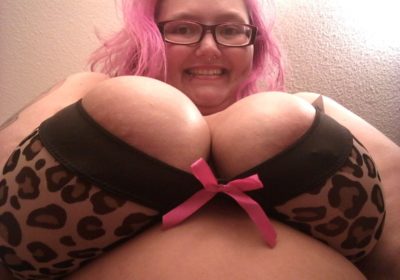 Now it has been a whiles since I last talked about the lovely Sara Star who been having a new sense of enlightenment throughout this year especially after attending to a few live adult events and finally getting her own official website to helps furthers expands her popularity. For those who haven't heard, my good friend and fellow blogger, Raven Azrael of BoobsRealm.com had done a small article on the so lovely Sara Star this week which peak or rekindle my interest in expressing my own thoughts about her recent activities. Not only that, she is currently taking over BoobsRealm snapchat account which is most surely worth checking out for anyone who enjoys following these two.
And be assured that's I do have plans for Sexcraftboobs Snapchat Takeover with Sara Star either this week or the next as well as other further collaboration with her which I am sure that this would definitely pleases and thrill fans who are looking to sees more new stuff from her. And for those who are new and unfamiliar with this gorgeous bbw porn star, then I most definitely encourages you as a fan to go checks out my Exclusive Interview With Sara Star who finally reveals all and whats were or was her plans are within the porn industry.
Apart from that, Sara Star has also had  somewhat of a resurgence in popularity throughout this year by not only continuing to work with PlumperPass.com but with other porn studios like BBWHighway.com to produces new exclusive contents with them. With beautiful huge's tits with piercing nipples and a nice round huge ass, Sara Star definitely knows how to uses these voluptuous plumped assets of hers to get everyone attention from bbw fans to horny pervs alike in a mere instant when it comes to pleasing those before her. There is no doubts in my mind that those plumped assets of hers would definitely makes any guy dick hard before her in a mere instant.
To my knowledge, she has indeeds shown greater potential as porn star then before along with this new sense of enlightenment that has cause a major resurgence in her popularity which she now continues to furthers expands upon it. Likes as before you can follows her on twitter, @SaraStarXXX to get the latest updates and be sure to check out her official website, SaraStarXXX.com (developed by PlumperPass) for original and exclusive contents if you are a big fan of hers or just a fan of beautiful plumpers.
And be sure to check out Sara Star on webcam at Cammodels.com (or at Streamate.com and SexcraftboobsCams.com) for a private one on one session with her if you are definitely a big fan of hers.
Further expanding this article, many of you may have heard on twitter, that I'm going to be collaborating with some of the photographers who I have interviewed this year for an exclusive Photo-Shoot Project to helps further expand the blog growing popularity. For those who are new to Sexcraftboobs.com and currently reading this article, I certainly encourage you to go check out my interview with photographers, Anna Edelrid and James Phelps who I'll be collaborating with next year. Other featured photographers will be address in another article buts for now, Anna Edelrid and James Phelps are the only two I will be collaborating with for this project.
As you may know by now, I've been investing a lot of money this year to get the Sexcraftboobs Studio fully establish and gets it lifted off the ground for me to starts producing my own original contents to help furthers expand the blog brand. With almost all of the essential equipment bought for the studio, I'm now aims to invest more money and focusing it on other upcoming projects like the Sexcraftboobs Contest which is uncertainly to my knowledge when I'm going to be hosting it next year. Apart from that, I will be making running more campaigns to offer further donations for these upcoming projects as I continues to encourages you to go checks out the Support The Blog Page (at the top of the main menus) to make a donation to my paypal account.
I will also be setting up a patreon account for this Photo-Shoot Project next year to help raise money for not only my collaboration with  Anna Edelrid and James Phelps but also for with a few of my favorite and personal favorite models. Be sure to follows me on twitter, @Jaura450 and @Sexcraftboobs2 to get the latest new updates and be sure to also email me at jangelonash@yahoo.com if you have any ideals or suggestions about these upcoming projects next year.
If you are a big fan of my work, then I definitely encourage you to go support Sexcraftboobs.com and the blog upcoming projects by a making a donation of $10 or $20 at PayPal.Me/Sexcraftboobs.