Exclusive Interview W/BoobsRealm A MUST READ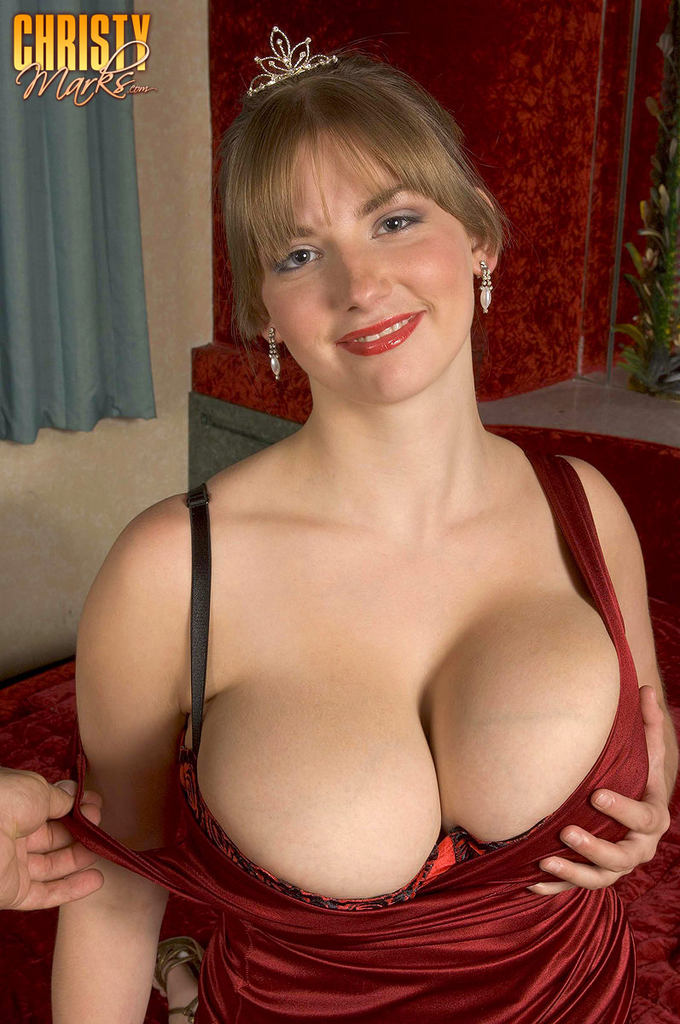 For those who really want to know how and why I got into blogging is because of one man that has inspire me to do what I am doing right now which is writing articles and interviewing a lot of beautiful women from busty to bbw alike. Many fans may know him as Raven Azrael but he is also most commonly known today on twitter as BoobsRealm which is also the name of his official blog site that has gain him popularity over the years.
He is best known for writing some of the most interesting articles and interviewing some of the most popular busty porn stars, including camgirls on his blog site which has definitely inspire me to become a blogger. In this exclusive interview my good friend, Raven Azrael of BoobsRealm finally reveals all and tells us what his plans are in being a successful blogger as he aims to make a name for himself by farther expanding his work.
And with his popularity continues to grow, his blog site become more well known by those like myself who help share and spread the word about the latest news in porn or the interview of a popular busty babe, including newcomers as well. You can follow my good friend on twitter, @BoobsRealm to learn more about him and you too will definitely be inspire by his work as I encourage you to support all of the good bloggers of the boob community.
Be sure to check out all of BoobsRealm amazing interviews on his official blog site if you are definitely a big fan of his work.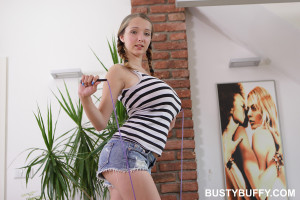 Sexcraftboobs So where are you from?
BoobsRealm I am from South America, but I live in Canada since 2013. That Is why you may find some grammar issues on the blog.. but I promise by next year I will be fully-bilingual.
Sexcraftboobs What have you been up lately? How is your blog site doing?
BoobsRealm I have been really busy with my life in The Matrix. As much as I would love to just blog, I still have a day job which pays the bills. I have not posted much in the last couple of months, but I am getting back this week. New interviews and news and sets. I am going to learn more SEO and other tricks to make the blog more successful. I think I have done many interviews and posted some unique stuff, but still the blog is not very well-known or not as much as I would love it to be.
Sexcraftboobs When and why did you first decide to become a blogger?
BoobsRealm I started blogging in 2008. However, my first blog was on myspace and it was about everything. My main goal has always been become a screenwriter, so that first blog was about posting some of my ideas and sharing stuff. Soon after starting it I realized that the only way to get visits as a rookie was doing interviews. I interviewed professional wrestlers, indy filmmakers and Danielle FTV and Trina Michaels. When I got to interview taught me from lighstpeed media (Tawnee Stone, XXX Raimi, Jordan Capri, etc) he told me that I was leaving money on the table and in 3 lines he thought me about affiliate marketing and link building. That is how I started a crappy version of the blog. Which is boobsrealm.blogbugs.org. With time and trial and error it evolved to boobsrealm.com .
Sexcraftboobs When was your very first exposure to porn and what got you into big boobs? Was it before you became a blogger?
BoobsRealm I have loved big boobs since I was a kid. Always! when I was 8 I had this 23-year-old teacher who was hot. I stared at her boobs and ass. In the 90s I was fan of Kaitlin Ashley. I never liked silicone boobs. I love titfucks! Maybe it sounds creepy, but when I see a busty girl the first thing that comes to my mind is a tit fuck scene with her.
Sexcraftboobs Now it is clear that you do not have a girlfriend or not married, right?
BoobsRealm Seems I sound like a lone perv? lol.. I am single. I have had girlfriends for long periods. One 3 years, other 5 years and other 2 years. I spent most of my adult life with girlfriend, so I prefer to stay like that and go out whenever I can and try to meet some girls -better if they are busty-. Let me tell you a story about my latest girlfriend. I told her I had an adult blog after a check from ccbill got home. She always broke up with me because she thought porn was filled of creepy guys who exploit women in an industry without regulation. I explained to her that I was promoting legit companies and it was a business like any other. In the end, we sticked together for some more time. I never confessed it was a blog about big tits, as she was not busty. She would have killed me..literally.
Sexcraftboobs What do you do when you are not blogging? How is a normal day in your life?
BoobsRealm Well, first I wanna give you some back story: I have a business degree, but my passion is to create stories -as screenplays- and the blog allowed me to find online marketing. I left my country 2 years ago with one goal: Become a screenwriter – and in parallel a successful blogger- I left my comfort zone, as I was in a really financially stable position, but was not happy with what I was doing with my life. So I traveled thousands of miles to start from scratch in a new place. However, I had to postpone my initial goals, as starting over in a new country is not that easy. I am currently doing a kind of masters in business, so after finishing it up – with that certificate- I can venture into following my dreams. I am currently working in Finance, but in parallel I still try to develop stories. Last year the production company I was doing stuff for pitched a tv show I wrote to a network. It was dismissed unfortunately. I am pitching a script to a production company next month. Something additional that nobody would imagine is that I wrote part of an episode of tv show that actually made it to TV. 🙂 On top of that, I am partnering with some great guys and we are really working hard to bring to life a really cool and new project for fans in the adult industry and outside of it. It will not be related to boobsrealm.com at all, but you may see some familiar faces on that project. With that being said, when I am not blogging, I am just working in "The Matrix", studying and writing and planning stuff for the new project, so I apologize for not blogging as much as I should.
Sexcraftboobs Who are your favorite busty girls?
BoobsRealm I have to say Lucie Wilde. That girl is just amazing. My ultimate goal is to meet her. However, before she appeared in the scene, I have to say that Christy Marks, Jenna Doll and Katerina Hartlova were my platonic loves. Cel (from XX-cel) refers to her as my platonic love when we have brought her to a conversation lol. There are so many I like and it is hard to exclude many others, but I have the biggest crush on those girls.
Sexcraftboobs Are you in touch with pornstars or models?
BoobsRealm Besides the usual social media stuff, which is not that really in touch, right? I have contact with Cel and Samanta Lily. I used to chat regularly with Delz Angel about life and stuff not related to the business. She is really friendly and we got to share some stuff from our day to day stuff. I am also in touch with Nottyboy who I met in person when he shot with Jemma Valentine in Montreal ( I know Jemma of course). Every now and then I am in touch with Torbe and Angel Wicky. Back in the day I used to be in touch with Merilyn Sakova and Jenna Doll -in her last days-. Jenna messaged me before announcing her retirement, so that is why she never agreed to an interview. I used to be in touch with Winter Pierzina, Katerina Hartlova, Tanya Song, and "Emily Born". Yep, those are the ones I am/have been in touch besides any RT or on DM here and then.
Sexcraftboobs You have met a lot of fans on social media but what about in public? How do they react? Any conversation so far?
BoobsRealm During the AVNs I met a guy who knew about the blog. I got a free drink. 🙂 It was really nice and I felt "important" lol. I chat with many fans and get e-mails often. Most of the people are nice. There are some guys that are a bit weird, tho. They ask for personal info or want to skype while masturbating to a girl. Once a guy offered to pay me for Winter Pierzina's photos. I told her to go visit her mygirlfund. He thought I was her. He gave me his credit card number. Now I have a new car..just kidding. I told him to think about what he was doing and do not be obsessed with girls. I have also haters. They come with the package.
Be sure to read BoobsRealm experience at the AVNs if you are looking to read an article on his official blog site.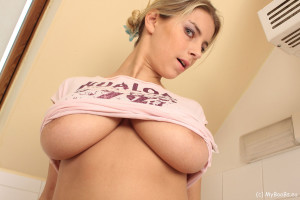 Sexcraftboobs During this year MissBoobsRealm contest, you have the chance to attend the AVNExpo and the AVNAwards in Las Vegas, how was that trip or the experience like for you?
BoobsRealm It was a great experience. I blogged about it as soon as I got back. At first I was not too positive as there were some issues and realized about some mistakes, but as Sarah Rae told me, I was a bit harsh with myself. Now I can tell you that I was a really nice experience and I got to learn from the mistakes and I am looking forward to it better next year. I really enjoyed that I had the chance to have long chats with Cel (xx-cel.com) and Doug (owner of pinupfiles). I was really impressed by Angela White's beauty and was really nice to talk to many of the girls I have posted about.
Sexcraftboobs Do you have any plan to attend or try to attend to more live adult events throughout this year?
BoobsRealm I wanted to go to Exxxotica Chicago in July. I am not sure if that may happen. Sometimes bite more than I chew, so I have to think carefully before making a decision. I think that 2016 will be my year for taking boobsrealm around the world. I plan to go to the AVNs, Europe and Exxotica next year.
Sexcraftboobs As a blogger, you write a lot of articles and promote any camgirl or porn star. How do you do your way to pomote them? When promoting a camgirl or porn star, do you have to ask her permission to do an article about her and using her pics especially the ones on twitter or she does not mind for you to use them?
BoobsRealm Well, when I see a girl I like I ask her if I can post about her. Believe it or not, some do not want the free promotion or think that I am gonna charge for it and say no. I remember 2 girls that started saying that I was asking for free stuff and even that the whole blog was full of fake interviews and photoshopped fansign pics. There are weird people everywhere. On a side note, I suggested a very famous model to become affiliate of the site she was shooting for, so she could earn extra money. Her answered threw me off. She asked, not so pleased – "What do you want from me?" as if I was doing something wrong to her. On the other hand, Samanta Lily is really a sweetheart. She took my advice and uses it sometimes.
In other cases I suggest the girls to some producers. Actually some scenes you have seen have happened because I hooked up some pornstars with producers. In other occasions the parties involved do not agree to shoot, but at least I tried.
Sexcraftboobs When it come to interviews, how are you able to conduct a really good interview with a camgirl or porn star especially with the more popular ones?
BoobsRealm Thanks man. I really appreciate your kind words. I think I have to improve more, but in general I try to ask things that nobody or at least not everybody has asked the girls. I do some research on previous interviews and based on that I send them the questions. I am really happy that I have so many interviews on the blog and that big names actually accepted doing it. Having Siri, Angela White, Noelle Easton is really an honor. Lucie Wilde is really an exclusive I am proud about. I was literally months contacting her agent in Czech Republic, Legal Porno and finally Denys DeFrancesco helped me out with that one. I am also happy that Tegan Brady opened up about her adult model story. I can't talk of the interviews without mentioning Winter Pierzina. I was trying to get her for over 2 years. We discussed it and finally she agreed. That interview made the blog more famous. I got messages from different adult sites asking if I was her agent and got a couple of deals offered. Nothing came out of it for reasons that only Winter and I know, but she and her interview will always be an important part of BoobsRealm. Oh.. and interviewing my platonic love Katerina Hartlova was amazing.
Sexcraftboobs When asking for a fansign photo from a camgirl or porn star, how do you get your logo fan banner made?
BoobsRealm Well, I ask them if they can get it. I send them the banner. Some girls make it, others can't. I think that it helped the blog gain more credibility.
Sexcraftboobs Now apart from that, you have farther expanded BoobsRealm with a sister blog site called Bigboobsglamour which focuses more nude-modeling and other non-porn contents. Why you did it?
BoobsRealm Some glamour girls considered doing the interview; however, when they saw that my blog had porn on it, they just either declined or never replied back cough *Jordan Carver *cough. I considered creating it for about a year, but finally took the step because of Bethany Lily. That girl is the future of the UK busty girls scene. If having an interview with Bethany Lily would require a new site, I would create it. I did it, but her agency declined. Still bigboobsglamour.com will be used to feature models and hopefully have interviews that you would not find in boobsrealm.com
Sexcraftboobs Now I have been greatly inspired by your work, do you see yourself as an inspiration for those who want to get into blogging or want to become a blogger in porn?
BoobsRealm I am honored again. Thank you. I actually do not see myself in that way, but I do appreciate the compliment. BoobsRealm.com and BigBoobsGlamour.com are the product of a fan posting about girls with big boobs that I like. I wanted to transmit that. Many blogs out there are just trying to sell you something in every post. What I try to do is post stuff I think the fans would like. There are posts that I know will not lead any sale, but I do it because I think fans will enjoy it. With that being said, if anybody wants to blog about boobs, porn in general or mainstream things, they have to write about what they want and offer what people would like to see. My advice is that aspiring and experienced bloggers need to keep up with learning from everybody, not just one blog. There are many great blogs out there, so find your style and adapt what makes others successful and know your blog.
Sexcraftboobs Apart from blogging, is there any project that you have or working on to farther expand the brand of your two blog sites?
BoobsRealm Yep, as I said before, there is a project in the works, but not under boobsrealm.com. BoobsRealm and Bigboobsglamour have only me behind it, but this new project has a great group of people that I am working with. However, I will keep in as a secret. I also prefer to distance that project from the current sites as they are a complete different animal, but I am sure that in the mid-term it will be a twist to everything people have seen before.
Sexcraftboobs What is your long-term and short-term goals inside blogging and outside?
BoobsRealm Regarding blogging… make the blog famous, post more often and do more interviews… oh and post the stuff from the AVNs.. what a slacker lol. Outside, be successful with the new project and pitch 2 scripts this year. Hmmm.. meet some busty girls. 🙂
Sexcraftboobs Have you ever got any proposal to work with any major porn company?
BoobsRealm Nope. However, I applied to Mindgeek (company who owns Brazzers, pornhub and practically 90% of the porn out there). with no luck.
Sexcraftboobs Is there anything you would like to add for fans reading this interview?
BoobsRealm First, thank you for the interview. This is my first interview and it really made me feel sort of important lol. To all the fans, well keep on coming to Sexcraftboobs for more great stuff and visit boobsrealm.com and bigboobsglamour.com. Let me know what you want to see, leave comments and suggestions. oh. And #Payforyourporn. If you download for free you are killing the industry. Imagine porn as the environment. Every time you download for free is like chopping a tree. Right now you do not see the effects, but with the time you will realize that there will be porn no more and your favorite girls will just keep as this business is not as profitable as many people think.
Be sure to check out both BoobsRealm.com & BigBoobsGlamour.com if you are a definitely a big fan of his work and want to be inspire by it.