Exclusive Interview With Anna Edelrid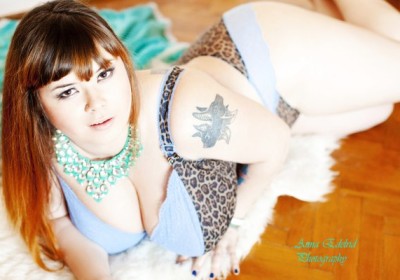 Best known for her collaboration with Roxanne Miller and other romanian models, Anna Edelrid has been a photographer for some years now and she continues to improve her unique style in capturing some of the amazing images that no one has ever seen. She has just recently done photo-shoots with Roxanne Miller for this month which please many fans who looking to see something new from the busty camgirl and they were thrill to see the amazing new photo-sets of her. I am sure by now that those who are on social media has already seen these exotic and gorgeous pics that are certainly all inspiring.
But apart from that, Anna Edelrid have not collaborated with a lot of busty models or bbw and boob fans are hoping that she would become more open up to that after her collaboration with Roxanne Miller who is also a photographer herself but with beautiful huge tits. In this exclusive interview, the amazing Anna Edelrid finally reveals all and tells us what her plans are in the world of exotic photography as those who are big fans of her work eagerly wants to know the answers while hoping to see more of her artistic style with other romanian models. There is no doubt in my mind that boob fans would certainly love to see the likes of Sweetheartmia, MiaBigTits and Maddy Sweetie collaborate with this amazing photographer.
To my knowledge, the imaginary that she produces with romanian models are amazing and gorgeous to look at, even I find myself inspired by her work and unique style that would definitely make me get into the art of exotic photography. Like as before you can follow this amazing photographer on twitter, @annaedelrid to learn more about her if you are a fan of her work and hopes to see her collaborate with one of your favorite romanian or european models from busty to bbw alike.
And be sure to check out her official website, AnnaEdelridPhotos.wix.com for all of her work and other exclusive photos if you are definitely a big fan of hers.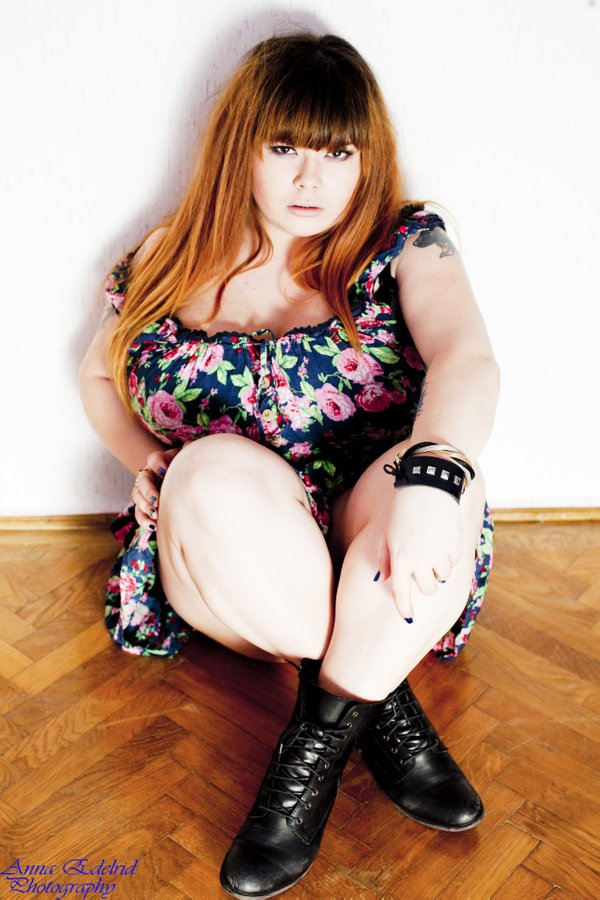 Sexcraftboobs So where are you from?
Anna Edelrid Hello, I'm from Romania,from the capital of Romania, Bucharest.
Sexcraftboobs What have you been up to lately?
Anna Edelrid Explore new places for my exotic photography and soon I'll be leaving Romania for an awesome photography experience in Australia.
Sexcraftboobs How is your photography doing?
Anna Edelrid At the moment I'm searching new outdoor places for my photography projects and new members for my crew such as a jeweler who can make custom jewelry for my photo-shoots.
Sexcraftboobs How long you been a photographer? When and why did you first decide to become a photographer?
Anna Edelrid I am a photographer for over ten years. I've fantasized to become a photographer in the late 90's when I was in high school. I was watching my uncle, who was a photographer in a small town and admired his work so much, so my thoughts were to become like him one day!
Sexcraftboobs Now do you work with all models in photo-shoots from average to busty and bbw (large women) alike?
Anna Edelrid It's a pleasure to work with different models, during the years I am very excited to work with busty models like Roxanne Miller because they are natural, fun, creative and easy to work with. As you said in your article about the photo-shoot I've had with Roxanne Miller, I have also collaborated with other european models, some of the most gorgeous and exotic photo-sets that I've done. they've enriched my style of photography thus making it unique!
Sexcraftboobs Do you find photographing big boobs and busty models a work of art?
Anna Edelrid I love models of all kinds, especially tattooed ones and big boobed ones. I love models who can understand the concept of sensuality, who are comfortable with their own body, open minded, who can bring their ideas and build with me the great images you see on my portfolio.
Sexcraftboobs What about bbw? Do you find photographing large women a work of art?
Anna Edelrid I think the sensuality of the model is very important. It's the expressiveness, our ideas put together that makes it a work of art. Shooting with bbw can be awesome, if the model looks great, have a beautiful face and sexuality, if they know how to pose, that makes a great recipie.
Sexcraftboobs Do you teach or give lessions to any model who is a photographer or want to become a photographer?
Anna Edelrid I've worked with different kinds of models and I've met some of them who choosed to have a photographer career, besides the modeling one. By working with them we learned together new things about photography. I like to have fun and to explore, so working with a model, who wants to be a photographer can create unique and fascinating exotic images.
Sexcraftboobs Have you ever got any proposals from any adult studios to photograph models?
Anna Edelrid I worked with a studio for several years, where I gained a lot of experience in erotic photography, shooting different types of girls that I enjoyed a lot, but I think I prefer to work on my own photography, to develop my kind of style and to fulfill many creative ideas that I have about what exotic photography should be.
Sexcraftboobs Do you ever take fan requests to photograph or make photo-sets of a certain model?
Anna Edelrid Yes, sometimes and I like that! I explore his/hers ideas and mine also which ends in beautiful results.
Further expanding her popularity and unique style as an exotic photographer outside Europe, fans might expect to see a collaboration between her and one or two Australian models at some point down the road.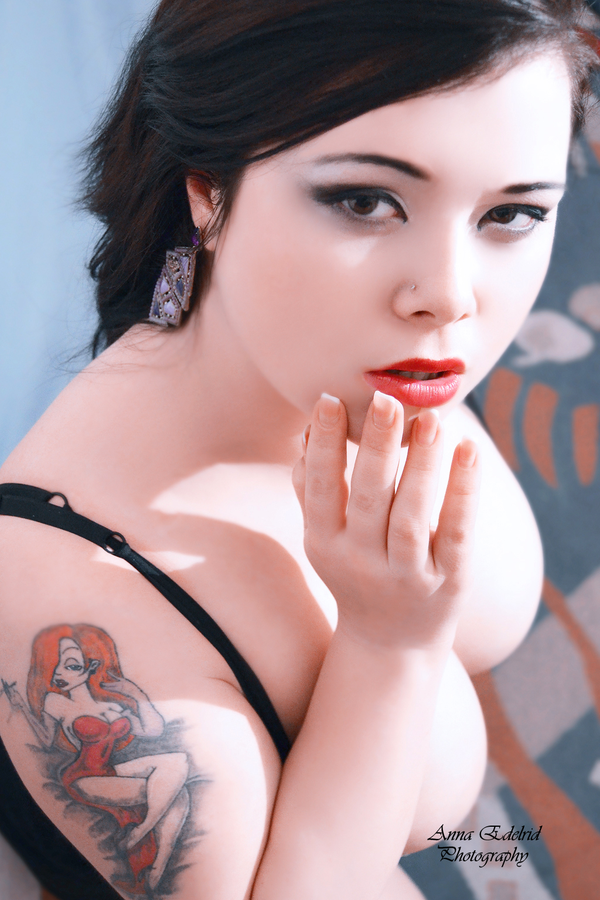 Sexcraftboobs Who are some of your favorite classic photographers, and how did they influence you?
Anna Edelrid My favorite classic photographer is Helmut Newton. His unique style made me grow as a photographer and made me think in a different way about the woman body and her sensuality.
Sexcraftboobs What do you think makes a memorable exotic photography?
Anna Edelrid Photography is made with passion, hard work and commitment. What makes that memorable, is the message you transmit through your photography. For that, you bring together the model, the makeup artist and all your crew and their ideas too, on that session, and build something amazing together as a team.
Sexcraftboobs What were the difficulties you encountered first when starting exotic photography?
Anna Edelrid Exotic photography is not a common form of photography. Because it has a sexual message, not everyone is open minded to receive it with an open heart. Some people think of you differently so I had some rejects, like blocking me on social media or refusing to add me in some photographic groups because I made a different choice about what I want to shoot. I respect everyone so I don't mind it, because its a matter of choice and opinion and because everyone has the right to choose whats best for him/her. 🙂
Sexcraftboobs What are some of your favorite books on exotic photography and what about them do you love?
Anna Edelrid I have many, but I especially love a French book that I've received from a best friend of mine. The book is called "les 20 meilleurs photographes de nu". It's filled with nude photography and it gave me at that time a new perspective about nude art and photography.
Sexcraftboobs What are your thoughts on working on single images versus projects?
Anna Edelrid Single images are made very quick and they have their parts, but projects give the opportunity to create new and amazing things about your photography style and explore much more, so I prefer projects over single images.
Sexcraftboobs What are some projects/ideas do you have for exotic photographers?
Anna Edelrid Think outside the box, be creative and break the rules.
Sexcraftboobs How has social media played a role in your photography?
Anna Edelrid Today, social media is an important part for a photographer. You can know and learn very much from other photographers, share experience and ideas, make connections and help each other to be known around the world. For me social media can help me by making my work known in every corner of the world.
Sexcraftboobs What are some tips/advice you would give to yourself or others when starting exotic photography all over again?
Anna Edelrid To explore more, to share more, to love more and to commit to their work more. Photography is a passion and above this photography is hard work. You cannot have amazing photography on your portfolio if you don't work hard, invest all your creative ideas and energy in it. So bring your different and inovative ideas and thoughts together to create unique images. Explore, learn, love your job, commit to your passion, be happy!
Sexcraftboobs What is one question nobody has ever asked you that you wish they asked you?
Anna Edelrid I really never thought of a question. probably how big is your lens, hahahaha!
Sexcraftboobs Do you have any random thoughts?
Anna Edelrid Live, travel, have sex, eat, shoot, train, sleep, repeat. 😛
Sexcraftboobs Is there anything you would like to add for fans reading this interview?
Anna Edelrid Stay tuned for more amazing photography and sexy models. Please do follow and subscribe to my twitter, facebook, instagram and share with your friends if you like my photography.
Like as before you can this amazing photographer on twitter, @annaedelrid to learn more about her and be sure to check out her official website, AnnaEdelridPhotos.wix.com if you are definitely a big fan of her work.