Romanian Camgirls Lineup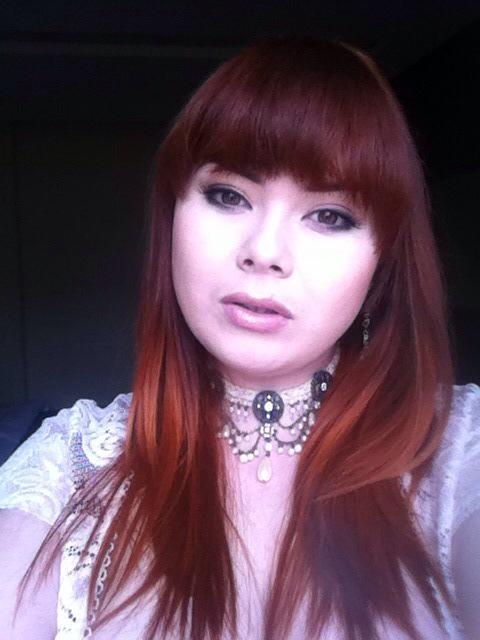 For those of you who are on twitter, should be aware by now of three gorgeous camgirls from Romania with voluptuous curved assets are currently doing awesome webcam shows for many fans around the world. I have already done articles and interviewed (except for one) with them, therefore you know who these camgirls are while others might be new or unfamiliar with them as this article revolve around just these three gorgeous individuals.
The first Romanian camgirl has no need of introduction, Roxanne Miller who is best known for her collaboration with Score and other busty porn sites has been doing webcam shows for the longest. While she is still active on MyFreeCams, she currently trying out other cam sites and doing webcam shows on multiple sites to further expand her popularity as a Romanian camgirl with voluptuous curved assets. Not only that, she is also currently focusing on a career in photography and has done a few trade photoshoots with other models which also further expend her wide popularity as a professional model/photographer. For those who are new and unfamiliar with her, be sure to check out my exclusive interview with Roxanne Miller as well as all of the latest news to learn more about her if you are definitely a big fan of hers.
The second Romanian camgirl, Sweetheartmia is one who looking to further expand on the popularity of her webcam shows by becoming more active with many fans on twitter as she encourage them to come see her cam show. Not only that, she has also collaborated with Roxanne Miller in a trade photoshoot and hopes to work with Score one day to establish herself as a Romanian porn star with voluptuous curved assets. With that being said, we as fans are eagerly hoping to see her break into the porn industry and not only see her work with Score but with other adult studios as well since she has some voluptuous curved assets.
The third Romanian camgirl, MiaBigTits is one who has kept a low profile but gain popularity from her webcam shows in only certain circles as she continues to please and thrill many of her fans with those beautiful huge tits of hers. While it is unclear if she has a desire to go mainstream but many fans are hoping to see her break into the porn industry and work such studios like Score and DDFBusty for some softcore action or see something new from her. And apart from that, fans would also like to see her collaborate with Roxanne Miller who is now a photographer and have recently worked with Sweetheartmia in a trade photoshoot which is definitely worth checking out for any fan.
These are only three Romanian camgirls with voluptuous curved assets that you as a fan can follow on twitter, @RoxxxanneMiller, @Sweetheartmia and @MiaBigTits to learn more about them if you definitely enjoy their webcam shows. If there is any other busty bbw Romanian camgirl or porn star I have left out, please let me know on twitter, @Jaura450 or email me at jangelonash@yahoo.com if you definitely enjoyed reading this article.
And those who are new to my site and want to see more gorgeous models, be sure to check out Scoreland.com and XLGirls.com for all of their exclusive contents if you are definitely a big fan of everything voluptuous.
Prior to this article, I will be giving more updates on Roxanne Miller as well as more articles on Sweetheartmia and MiaBigTits soon, therefore stay tune.