Exclusive Interview With Roxanne Miller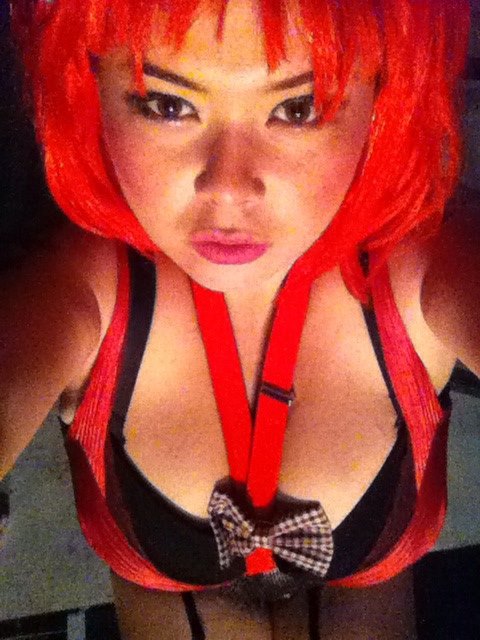 Awhile back my good friend, Raven Azrael of BoobsRealm had done interview with the lovely busty romanian porn star known as Roxanne Miller who I now consider to be one of my personal favorites since she is just so beautiful and amazing in all of her scoftcore scenes. Since of her official debut at Score, she has become an instant sensational like many busty European porn stars before her as she aims to make a name for herself in the industry by showing off those huge natural tits of hers to the world which thrill many boob fans.
To my knowledge, some boob fans may overlook her for other busty porn stars like their love for the Romanian goddess, Joanna Bliss who Roxanne has collaborated with on few occasions at DDF Busty which is definitely worth watching. In this following up to Raven interview, the lovely Roxanne Miller finally reveals all and tells us what her plans are in the porn industry as many boob fans are eagerly wanting to know the answers and hoping to see more of her soon in the future.
You can follow this busty Romanian beauty on twitter, @RoxxxanneMiller to learn more about her and be sure to check out her webcam show on both iFriend and MyFreeCams if you are a big fan of hers or just a fan of big boobs, in the meantime here is my exclusive interview with her to leave you satisfy at the end of this day.
Be sure to check out her other interview on Raven blog site.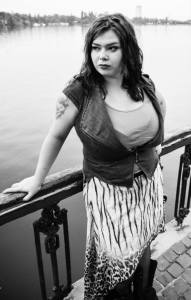 Sexcraftboobs So where are you from?
Roxanne Miller Well, hello from bloody Dracula's Land! Just kidding. Good old Romania is the place where I come from… Oh, wait! It might be Heaven of Boobs as well. 🙂
Sexcraftboobs What have you been up to lately?
Roxanne Miller I needed to be close to my family. We had a hard time lately. Hope everything is going to be ok.
Sexcraftboobs How is your webcam and skype shows doing?
Roxanne Miller I had a period to put it on hold. Sometimes there are things that are more important and family is one of them. But I have been super happy to see that guys actually missed me and they have been happy as well to see me again.
Sexcraftboobs When and why did you first decide to model?
Roxanne Miller I was 19 when I got hired in a videochat studio in Bucharest. But I started modeling for Scoreland in 2012. Great experience. And why? I needed a job that allowed me to survive and also go to school. Nobody hires you for 4 hours in the morning and 3 in the evening.
Sexcraftboobs Have you watched any porn before your modeling career? If you do it? How often?
Roxanne Miller I have been masturbating since I was like 4. That's kind of my first memories doing it. I was rubbing my toys on my clit. Might sound crazy but it's Oedip LOL. I found my fathers Playboy collection and then when I had tv cable I was up in the middle of the night to wait for the porn movies. So I have been around porn and sexuality since childhood.
Sexcraftboobs Have you watched your own scenes?
Roxanne Miller Yes, but it's kind of weird. I am a drama actress as well and I don't like to see myself there either. I am just too cruel on me!
Sexcraftboobs Do have a boyfriend, or are you married?
Roxanne Miller No! I am single for the moment. I prefer for now to not depend emotionally on nobody and to not have to explain why I do all the things I do. I enjoy my freedom, but who knows, maybe the right guy that will understand and accept me will be around. Life is full of surprises.
Sexcraftboobs What do you do when you not modeling? How is a normal day in your life?
Roxanne Miller I am a photographer, I am an actress, I read a lot, I watch documentaries and I adore to laugh. Sometimes I go out and drink. I am vicious: I drink, I smoke and I cook a lot LOL.
Sexcraftboobs What is your bra size? When did your breasts start to grow? How was it back then?
Roxanne Miller Now I am a 36J, I am popping out of my 36HH bra. My boobs started to grow at 8 years. How was it back then? Weird! I am clumsy and I bump into things, so it hurt! Cause when your tits start to grow they are painful and sensitive!
Sexcraftboobs Have you met many fans, both in public and on social media? How do they react? Any conversation so far?
Roxanne Miller I meet them only on sites for adults. It's funny when they get to know me a little bit and they find out that I am a nice girl and I don't act like I am a diva and I have ups and downs and brains and curves and feelings and that I can also talk in English. Many asked me how many years I lived in USA.
Please show support for Roxanne and her family if you are a big fan of hers.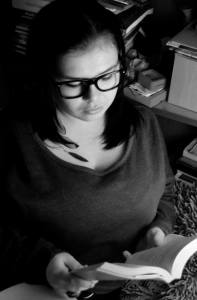 Sexcraftboobs Now you have done only softcore scenes? Is there any chance that you would like to do a hardcore scene? Or you have done one already or that just not your thing?
Roxanne Miller First of all a hardcore scene is out of my league and that is because I don't feel comfortable fucking a guy that I just met. Second of all I want you to imagine how it's like to fuck me or make love with me, I don't want to show you that.
Sexcraftboobs Do you like titty-fucking?
Roxanne Miller Yes!
Sexcraftboobs Is there any busty or bbw porn star you admire?
Roxanne Miller I like people when I get to know them a little. Therefor I am gonna tell you that Joanna Bliss is a sweetheart, Lavina Dream is super cute and funny, Vanessa Y is my kind of girl- drinking beer and enjoying herself and last but not least Katerina is a sex bomb.
Sexcraftboobs What is your short-term and long-term goals inside modeling and outside?
Roxanne Miller Short-term? Workng hard for the long-term goal! Long-term? Becoming a legend!
Sexcraftboobs Have you ever got any proposals from other adult sites?
Roxanne Miller Yes! There was a company that sent me like 20 e-mails to convince me for a hardcore scene. I said yes for a million and I have never heard from  them again. I also worked with ddfbusty and abbywinters.
Sexcraftboobs Is there anything you would like to add for fans reading this interview?
Roxanne Miller Follow me on twitter and on myfreecams.com/profiles/RoxaneMiller and let's have some fun! And remember I love you all! XOXO ROXANNE MILLER
Be sure to check out all of Roxanne softcore scenes on score and xlgirls.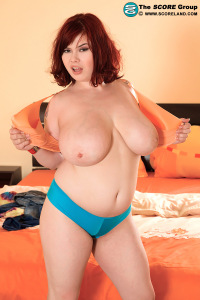 And also check out all of her softcore scenes on ddfbusty. And be sure to check out all my latest articles on Roxanne Miller by clicking HERE