Video Interview With Jadis White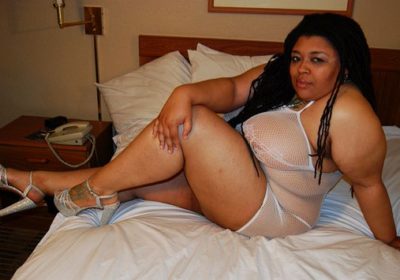 Last year in a previous article, I talked about the lovely Jadis White who had made her hardcore debut when she got's her pussy pounded in by male talent and porn producer, Olee Poundachik (aka Big Country and Bobby Lucas) which pleased many fans. Now I know its been a long time since I last talked about the lovely Jadis White who's been doing pretty well as an established porn star with voluptuous plumped assets which has not only gain her plenty of opportunities but also gain her further popularity in certain circles. That's being said, last year was only just's the beginning for her as she likes any model now aims to go more mainstream with her porn career.
With beautiful huge black tits and a nice round huge ass, she knows how to uses these voluptuous plumped assets of hers to gets everyone attention from bbw fans to horny pervs alike in a mere instant when it comes to pleasing those before her. In this exclusive video interview, the lovely Jadis White finally reveals more and tells us what further plans she has in the porn industry as bbw fans are eagerly wanting to know the answers while hoping to see more hardcore action from her this year. There is no doubts in my mind that those ebony plumped assets of hers would definitely make any guy dick hard before her in a mere instant.
To my knowledge, she indeeds shows potential as an established porn star who determined to take her porn career into a more mainstream direction to furthers expand or boost her popularity by simply giving bbw fans whats they wants to sees from her. Like as before you can follows this so gorgeous bbw porn star on twitter, @MsJadisWhite to gets the latest updates if you are a big fan of hers or simply just's a fan of beautiful ebony plumpers, in the meantime here is my exclusive video interview to leave you satisfy at the end of the day.
And be sure to check out my First Interview With Jadis White to learn more about her if you are most definitely a big fan of hers.