Exclusive Interview With Jadis White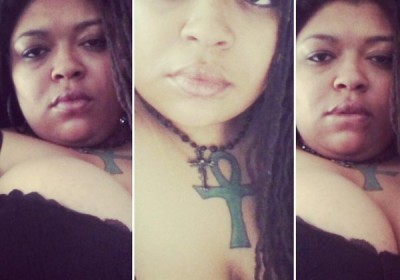 Best known for her ebony huge tits, Jadis White is your average bbw camgirl who looking to have some fun on webcam and making a name for herself by producing her own exclusive contents which will help gain her popularity from many fans. As a camgirl, she has gain such success in only certain circles with her webcam shows and video contents thus so far as many bbw fans wants to see more from her since she is consider somewhat of a newcomer in the world of online modeling.
With beautiful huge black tits and a nice round ass, she uses these voluptuous curved assets of hers to get everyone attention from bbw fans to horny pervs alike in a mere instant when it comes to putting on a great cam show. In this exclusive interview, the lovely Jadis White finally reveals all and tells us what plans are in the world of webcam as many bbw fans are eagerly wanting to the answers while hoping to see more or something new from her.
To my knowledge, she may seem like a less popular version of Pink Kandi and Cotton Candi but then again that too could change especially if she find the potential in herself by giving fans what they definitely want to see from her. You can follow this gorgeous bbw camgirl on twitter, @MsJadisWhite to learn more about her if you are a big fan of hers or just a fan of beautiful plumpers, but in the meantime here is my exclusive interview to leave you satisfy at the end of the day.
And be sure to also check out her webcam shows and profile on Xhamster for private one on one sessions with her if you are definitely a big fan of hers.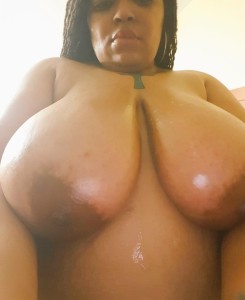 Sexcraftboobs So where are you from?
Jadis White Born and raised in the DMV. (DC/MD/VA)
Sexcraftboobs What have you been up to lately?
Jadis White Lately I've been connecting and networking with East Coast producers to star in solo and hardcore scenes.
Sexcraftboobs How is your webcam and skype shows doing?
Jadis White Recently I have been keeping to scheduled appointment shows to give me the flexibility I need for film and modeling bookings.
Sexcraftboobs When and why did you first decide to model?
Jadis White I've been interested for years but I always scared of being outed while working. I now have the opportunity to pursue being an online adult entertainer full-time.
Sexcraftboobs Have you watched any porn before your modeling career? If you do it? How often?
Jadis White Actually I'm relatively new to porn, respectively, lol. I've only been watching porn regularly for about 4 years, which is about 20 minutes a day.
Sexcraftboobs Do have a boyfriend, or are you married?
Jadis White Nope, completely single!
Sexcraftboobs What do you do when you not modeling? How is a normal day in your life?
Jadis White When I'm not modeling I'm attending school full-time towards my bachelors in Psychology with a minor in HR management. I also compose music, belly dance, and do creative writing. And like most women, I love to shop for clothes and shoes!
Sexcraftboobs What is your bra size? When did your breasts start to grow? How was it back then?
Jadis White I'm currently 48DD and I've always been busty. I was still in elementary school the last time I was under a D cup, lol.
Sexcraftboobs Have you met many fans, both in public and on social media? How do they react? Any conversation so far?
Jadis White I've only met a few fans in person so far, but I do want to take this time to say I have the best fans on xhamster! Right now I'm just under 1200 there and that is my biggest fan base. They mostly pay me compliments (which I appreciate), but a few win extra brownie points for being respectful gentlemen.
Be sure to check out Jadis White profile on Rude for exclusive contents which are certainly worth buying if you are definitely a big fan of hers.
Sexcraftboobs When doing webcam shows, do you a lot of sex toys? What kind do you use?
Jadis White Most of my webcam shows are focused on just a particular fetish and I don't really need to penetrate. Some of the most frequent requests are playing with my breasts, sucking on my toys, ass shaking/slapping, and humiliation.
Sexcraftboobs Do you ever have any guests come on your webcam shows?
Jadis White No all of my live shows are solo, but I am working on creating a series of videos playing with fans so stay tuned!
Sexcraftboobs Now you done a lot of softcore stuff as of late, have you ever done a boy/girl scene or anything hardcore? Or that just not your thing?
Jadis White I have arrangements to do some hardcore scenes in early 2016 and I'm really excited to work with these producers. My fans are hungry for me to take it to the next level!
Sexcraftboobs Do you like titty-fucking?
Jadis White I absolutely love titty-fucking, especially when I can suck and play with a guy's head at the same time!
Sexcraftboobs How do you masturbate?
Jadis White I always start with getting my clit wet with my juices, then rubbing it gently. As I start to get hotter and I feel my g-spot getting more swollen, I usually rub it with my middle finger or use a toy to massage it while steadily rubbing my clit harder and faster. On the really good days I'll even squirt when I cum!
Sexcraftboobs Is there any busty or bbw porn star or camgirl you admire?
Jadis White My favorite porn star is Ms TS Madison Hinton aka Big Dick Bitch. She is completely stacked like a brick house with a beautiful BBC. If only she liked women!, lol
Sexcraftboobs What is your short-term and long-term goals inside modeling and outside?
Jadis White My short-term goals are to shoot hardcore scenes and release my own website. My long-term goals are to have my masters in Industrial/Organizational Psychology, have several businesses (in and out of adult entertainment), and in the words of TS Madison, own a "marvelous chateau".
Sexcraftboobs Have you ever got any proposals from any adult studios?
Jadis White Yes, I have made arrangements with several smaller East Coast studios, but my eye is to be regularly featured on PlumperPass.com (Twitter Page, @PlumperPass)
Sexcraftboobs How do you promote yourself?
Jadis White I regularly post updates to my Twitter, Instagram, Xhamster, Rude, and FetLife. I have a profile on SexyJobs.com and I'm also exploring on using Tumblr and other social media outlets.
Sexcraftboobs Do you have any random thoughts?
Jadis White Everyday I evaluate myself by the 4 Keys to Success according to TS Madison: 1) Be yourself bitch 2) Step your pussy up 3) Get a job/Own a business 4) Suck a dick. So far, it's been working, lol.
Sexcraftboobs Is there anything you would like to add for fans reading this interview? Any final words?
Jadis White Thank you so much for getting to know me a little better, and please follow me on all my platforms because there's a little something different on each one! IG: jadiswhite Twitter: @MsJadisWhite Xhamster: xhamster.com/user/JadisWhite FetLife: JadisWhite Rude.com: Rude.com
Like as before you can follow this gorgeous bbw camgirl on twitter, @MsJadisWhite to learn more about her if you are definitely a big fan of hers or just a fan of beautiful plumpers.