Video Interview With Candy Mac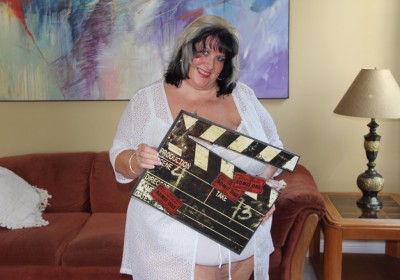 In a recent article, I mentioned that there is a ton of bbw amateurs to chose from on the internet and that the lovely Candy Mac seems to blend in the crowd but she does has somewhat a cult following which is what gains her popularity for as a bbw camgirl. While there may not be nothing new from her as of late but some fans are hoping to see more or new exclusive contents and even hope to see her at this year BBWCON which is where she would definitely gain more popularity as well as working with major porn studios or work with other models. While she may seems like your typical bbw amateur but as a camgirl, she can make any guy dick real hard for her in a minute or two.
With voluptuous plumped assets, she is a bbw camgirl who definitely knows how to have fun when it come to exposing those beautiful huge tits and that nice round ass of hers to get everyone full attention from fans to pervs alike in a mere instant. In this exclusive video interview, the lovely Candy Mac finally reveals all and tells us what her plans are in the world of webcams as bbw fans are eagerly wanting to know the answers while hoping to see more or something new from her this year. As a bbw camgirl, her popularity continues to grow as she gives fans what they really want to see from her which more exclusive new contents.
To my knowledge, there is no telling what future is in store for her but she is like every bbw camgirl with a fun personality who is determined to make a name for herself by producing more exclusive new contents or just to simply further expand her popularity. Like as before you can follow this gorgeous bbw camgirl on twitter, @boobdeliciousnf to learn more about her and be sure to check out her profile at NiteFlirt to get your money worth for a private one on one session with her if you are a big fan of hers or just a fan of beautiful plumpers.
And be sure to follow her other twitter page, @BoobDelicious10 and check out her official website, BoobDelicious.com for all of her exclusive contents if you are definitely a big fan of hers.