Exclusive Interview With Kimmie Kaboom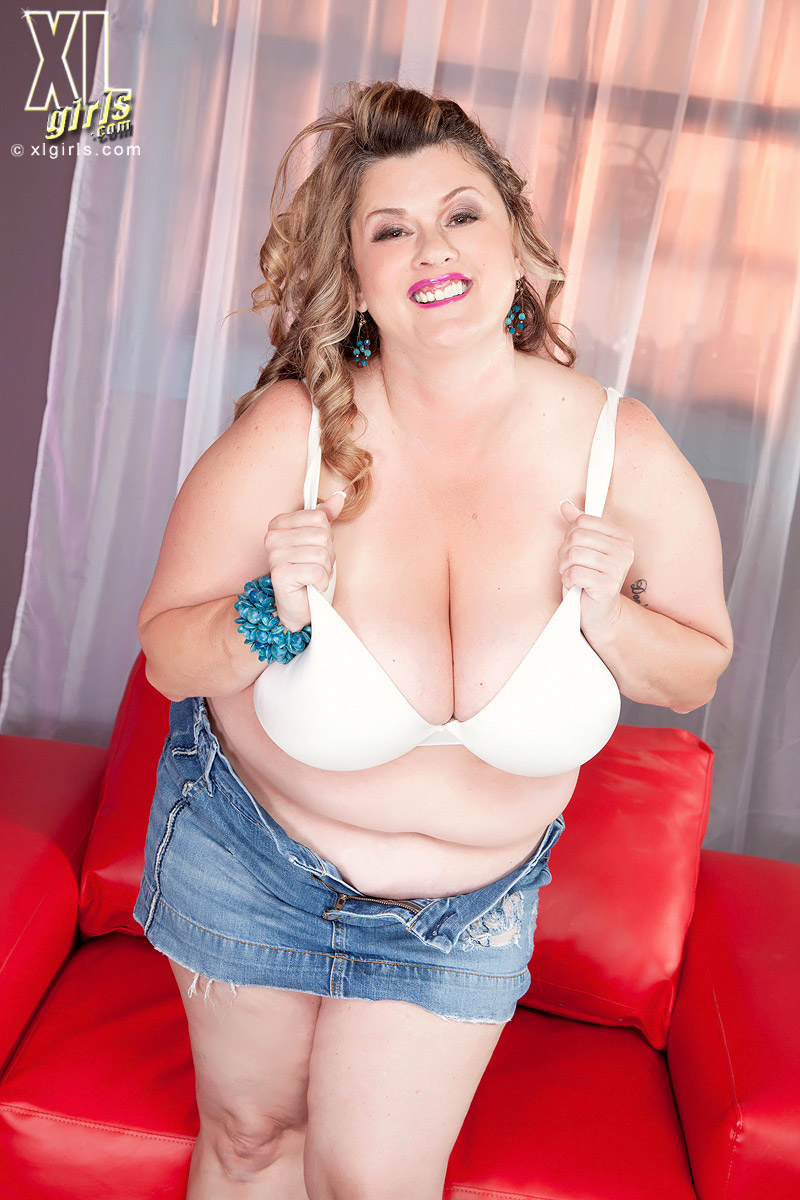 As you may know by now in my last post that one of XLGirls newcomers, Kimmie Kaboom had finally made her hardcore debut which received many good comments from fans who have watched the scene were well please by the performances. Even I myself love it and gave the scene a solid A+ since it was just amazing, Kaboom herself was stunning while getting fuck by a lucky stud for the very first time which has definitely pleases fans as they want to see her do more hardcore scenes.
I can say that no one have the power to predict the future to know if these "bbw first timers" will going to do more hardcore scenes, some may do more while other may do more softcore scenes and then perhaps retire from porn to focus on other goals. In my first ever exclusive interview with the lovely Kimmie Kaboom, you will learn something from this amazing bbw that has become a new sensation on XLGirls.com and what we, her fans can expect in the future from her so prepare to go KABOOM!!!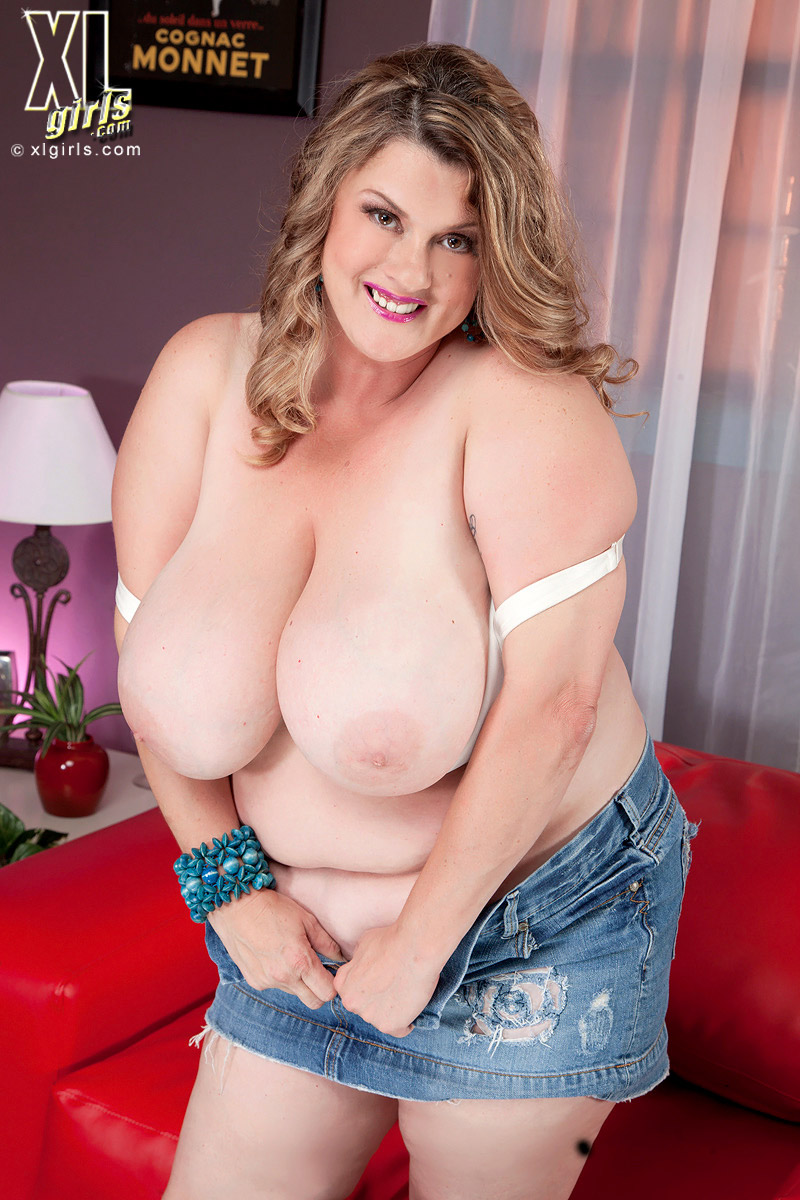 Sexcraftboobs When and why did you decide to model?
Kimmie Kaboom I have done pin-up/vintage/burlesque modeling for a while, it wasn't until July that my husband sent some of those pictures into Score to see if they might be interested in me. They replied back and requested nude photos and by August I was at their studios filming, Debuting by September. We (my husband & I) thought it would be a great adventure and it has been this far.
Sexcraftboobs Have you ever watched porn before your modeling career? If you do it? How often?
Kimmie Kaboom Yes, my husband & I watch it quite often.
Sexcraftboobs Does your husband have any interest getting into porn?
Kimmie Kaboom Not at this given time. He helps me with all my decisions, Helps takes Pictures and has some good Ideas. He is my Best friend, Husband, and Biggest Fan.
Sexcraftboobs You and your husband like watching porn, do you have sex with him? How often?
Kimmie Kaboom We have Sex or some form of Sex, at least every Morning or Night. I assure you he is an Extremely Satisfied Man.
Sexcraftboobs Have watch your scenes?
Kimmie Kaboom Well I have to admit it took me a while to watch my solo debut at score, then even longer to watch it with sound. LOL it just doesn't sound like me. I still haven't watch my B/G all the way through…LOL Although the pictures and videos are amazing.
Sexcraftboobs How did your husband felt seeing you getting fuck for the first time by another man? Was he alright with it?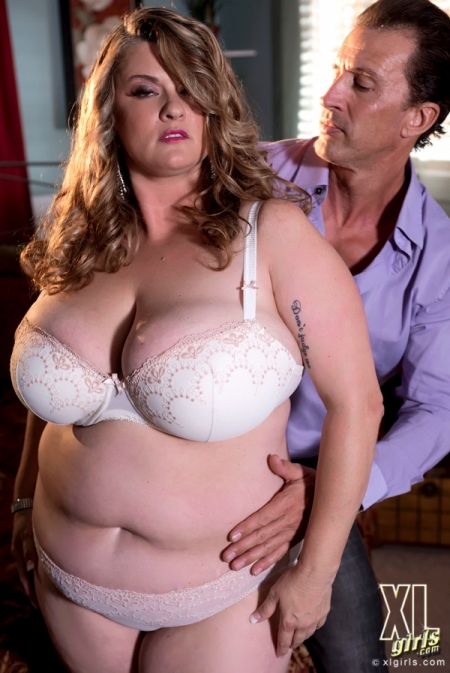 Kimmie Kaboom Yes, He was ok with it, We discussed all the different possibilities of our New Adventure with Porn. He has Actually enjoyed the video a few times already lol. He actually told me "it is cool to see what I enjoy on a Daily bases from a different view other than mine own view"
Sexcraftboobs What do you do when you not modeling? How is a normal day in your life?
Kimmie Kaboom Well in my normal life I actually run an automotive repair center. I am a chick who works on cars, especially my street car. I also, do the family  thing like everyone else, dishes, dinner, laundry.
Sexcraftboobs What is your bra size? When did your breasts start to grow? How was it back then?
Kimmie Kaboom 42H, probably about 6 grade, I was one of the most busty girls in school.
Sexcraftboobs Have you met many fans, both in public and on social network? How do they react? Any conversation so far?
Kimmie Kaboom I have met a few fans in person, and I have had the pleasure of meeting many on social media. Including yourself 🙂 They have all been pretty cool. I probably am on twitter @thekimmiekaboom most.
Sexcraftboobs Now both you and your husband are on twitter? – @MrDarrellKaBoom and @TheKimmieKaBoom
Kimmie Kaboom Yes, Darrell KaBoom is my Husband.
Sexcraftboobs What are your short-term and long-term goals inside modeling and outside?
Kimmie Kaboom Honestly short term was going to Score and having a fun time, so I could basically say been there done that BUT I no idea how well it was going to go over when my solo debut, and I have had so much fun doing it. My long term goal is still in the works 😉
Sexcraftboobs Have you ever gotten any proposal from other adult sites?
Kimmie Kaboom Yes, I have been contacted by a few other adult sites, and yes I will be doing more work but I can't let out all those secrets, just yet 😉
Sexcraftboobs Is there anything you would like to add for the fans reading this interview?
Kimmie Kaboom First and foremost, THANK YOU! I could not do any of this without your continued love and support!  I truly appreciate all of it I can't wait to share all my new and upcoming adventures with all of you!  If you haven't seen my work, please check it out and don't forget to follow me @TheKimmieKaBoom.