Support ModelCentro & New Paige London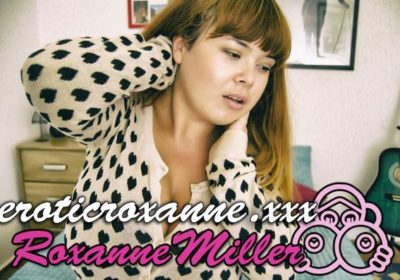 I am sure by now that's many of you are aware thats I have been updating the Best Porn Sites Page where individual websites thats are own by models and powered by ModelCentro.com has now been added to the list to help gain them more exposure. Not only that, I've gained a bit of income from a few of them on the site Affiliate Program (or MCProfits.com) which has encourage me to add more individual website to the page to not only help gain further exposure for every big boobs and bbw model I promote but also gain more traffic and income from it as well. That's being said, I'm encouraging any model that has a ModelCentro Website to setup an affiliate program for both of our benefits when receiving income.
And for any model that producing her own original contents but didn't have an official website to add them on, I encourages her or any other model who is currently reading this or come across this article to clicks on the main link and signup for a pay site. This also implies to any male talents who are looking to make a name for themselves, as wells as to any small independent porn studios out there that's lacks the html skills or did not have the money to hire their own professional webmaster. On top of that's, I am encouraging all of my fellow bloggers to signup on ModelCentro Affiliate Site especially any of them have's featured models who are most definitely in need of an official website.
To my knowledge, ModelCentro is the largest growing web-service that everyone is turning when it comes to having your very own official website to build your brand on or to furthers expand upon it to make a name for yourself with it, Likes as before you can follows this awesome web-service on twitter, @modelcentro to learn more about them especially for anyone who a big boobs or bbw model that's new to this concept and looking to start forging her own brand of porn with it or just further expand upon it.
If you are a fellow blogger or just a guy who know one or few models that are really in need of an official website, I encourage you to go spread the word out about Sexcraftboobs.com and ModelCentro.com if you find this article useful or interested reading, or both. Check out these awesome porn sites if you are not convinced by my words. 😉
Further expanding this article, many of you have heard that's the lovely Paige London has just shot with the legendary and awesome Rodney Moore a few weeks ago where she got her soft pussy pounded in by him which so definitely pleased and thrilled many fans like myself. Not only that, she is also starting to look more plump then curvy-like in her physique as it seems that she has officially establish herself as a gorgeous bbw camgirl/porn star with voluptuous plumped assets which would indeeds gains her furthers popularity by fans. That's being said, she continues to explores more in boy/girl territory with her latest new collaboration to help further expand and boost her wide popularity.
On top of thats, I'm sure that bbw fans are eagerly waiting and hoping to see her collaborate with more major and well-known porn studios throughout this year for exclusive softcore and hardcore action which would so definitely be something worth looking foward to. With beautiful huge tits and a nice round ass, Paige London definitely knows how to uses these voluptuous plumped assets of hers to gets everyone attention from boob and bbw fans to horny pervs alike in a mere instant whens it comes to pleasing those before her. There is no doubt in my mind that those plumped assets of hers would definitely makes any guy dick hard before her in a mere instant especially when it comes to hardcore action.
To my knowledge, she indeed's continues to shows potential as a model who is becoming more opens up to hardcore with every porn studio she collaborate with and pleasing many fans by finally giving them what they really wants to sees from her. Like as before you can follows this gorgeous bbw camgirl/porn star on twitter, @Paige_LondonX to get the latest updates from her and be sure to also check out her hardcore scene over at RodneyMoore.com if you are a big fan of hers or just a fan of beautiful plumpers.
And be sure to check out my Exclusive Interview With Paige London to learn more about her if you are definitely a big fan of hers.