Second Interview With Mya Blair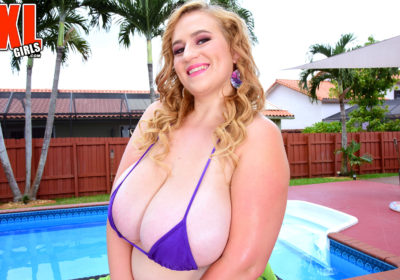 Last month in a recent article, I talked about the lovely Mya Blair who finally mades her official hardcore debut at the end of September on XLGirls.com which pleased and thrilled many fans that are looking to sees something new from her. Fully establishing herself now as a porn star, she continues to collaborate with Score Studio to produce more new exclusive contents with them from softcore scenes to hardcore action which are worth checking out for anyone who is still a newcomer to this gorgeous model. Not only that, Mya Blair also continues to produce her own original contents to help further build up her fan base as well as expanding her popularity.
With gorgeous huge tits and a nice round ass, she knows how to use these voluptuous plumped assets to her advantage to gets everyone attention from bbw fans to horny pervs alike in a mere instant when it so comes to making a big impressions on those before her. In this second interview, the lovely Mya Blair finally reveals more and tells us what her plans are in the porn industry as bbw fans are eagerly wanting to know the answers while hoping to sees more hardcore action from her. As mentioned before, I highly encourage newcomers to go checks out this gorgeous established bbw porn star if you are so definitely looking to see a fresh new face within the adult industry.
To my knowledge, its clear that she indeeds continues to show potential once more as a newcomer who has established herself as a porn star that's looking to give bbw fans whats they really want to see from her which is more hardcore action. Like as before you can follows her on twitter, @myablair69 to get the latest new updates from her if you are a big fan of hers or just a fan of beautiful new plumpers, but in the meantime here is my second interview to leave you satisfy at the end of the day.
And be sure to also check out my First Interview With Mya Blair to learn more about her if you are most definitely a big fan of hers.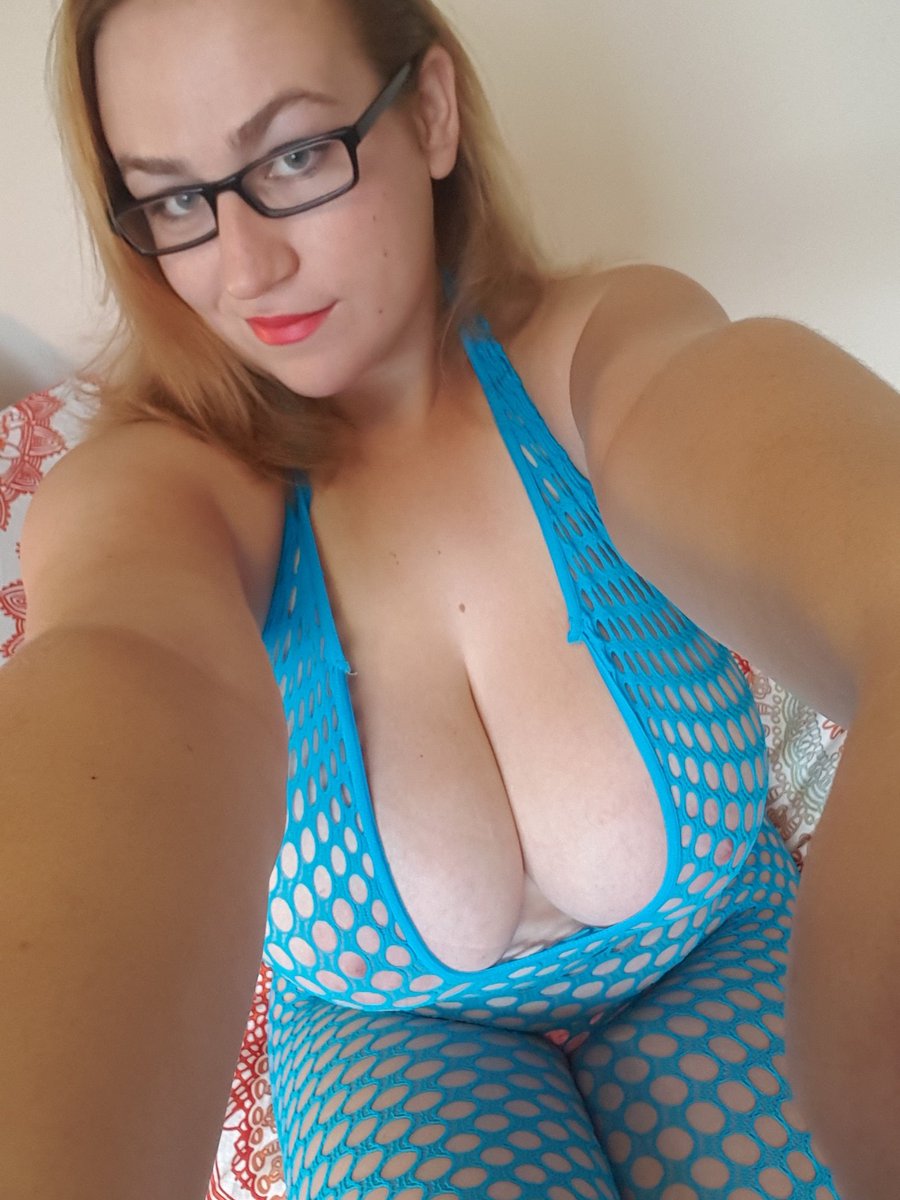 Sexcraftboobs So welcome back and how are you today?
Mya Blair Doing well. Enjoying the change in the weather.
Sexcraftboobs What have you been up to late?
Mya Blair Lots of school and preparing for my next trip to Miami.
Sexcraftboobs How is your webcam shows doing? And have you done any skype shows yet?
Mya Blair Caming is a little slow these days, must be the change in the weather or something. No Skype shows yet.
Sexcraftboobs Now you have just done your first hardcore scene at XLGirls, did you enjoyed getting fucked on camera?
Mya Blair I loved it. I'm a bit of an exhibitionist so I like being watched or filmed.
Sexcraftboobs Have you gotten any feedback or comments from fans after doing your first hardcore scene?
Mya Blair The feedback I've gotten has been great. Everyone seems to love it which is awesome. I can't wait to do more.
Sexcraftboobs Do you have any upcoming shoots or projects you are currently working on?
Mya Blair I am heading back down to shoot with Score again this month, and of course my caming is always ongoing.
Sexcraftboobs Are you or do you have any plans to build up your own website where you can start making your own videos as well as other contents?
Mya Blair I am already making my own videos and they are for sale on Manyvids. My website is still in the beginning stages but is on it's way as well.
Sexcraftboobs Now do you like to travel?
Mya Blair I've always had a love for traveling but never had the means to do it. Now that I finally get the chance it's just fed my desire.
Sexcraftboobs Do you have any plans to attend to any live adult events this year or next year like BBWCON, Exxxotica, AVN Expo and others?
Mya Blair I would love to, whether or not I will get to is the question.
Sexcraftboobs What clothing do you think you look sexiest in?
Mya Blair I love fishnets, a tight skirt or dress and a lowcut top, with some "fuck me" heels. I feel sexy anytime I'm in heels but I think that outfit hits all the points.
Sexcraftboobs Now since you just starting do hardcore, are you planning to do any anal scenes? Do you like getting anally fuck on camera? Or that just not your thing?
Mya Blair There are definitely some anal scenes on the way. I love anal. I love getting fucked on camera. So yea, I definitely like doing anal on camera as well.
Be sure to check out Mya Blair on webcam at your local cam sites like Streamate.com (or at SexcraftboobCams.com) for a private one on one session with her if you are definitely a big fan of hers.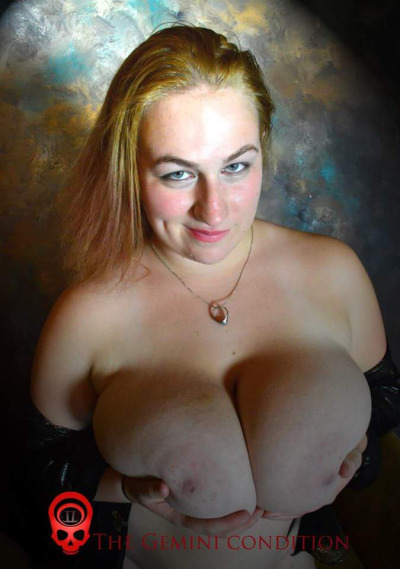 Sexcraftboobs Apart from anal, is there anything else do you prefer or like to prefer? Spit, swallow or facial?
Mya Blair All of the above, haha. I'm a cum slut. I love cum everywhere, on my face, in my mouth, on my ass or pussy.
Sexcraftboobs What about Interrracial, Orgy Group Sex, DP or Bukake?
Mya Blair I've actually never been with a black guy, but it's something I've been thinking a lot about recently. I'd love to have an orgy and DP is on my bucket list.
Sexcraftboobs What is your favorite position when having sex?
Mya Blair Doggie and missionary with one leg pushed back are probably my favorites but I'm always up for a new challenge.
Sexcraftboobs And what type of sex do you like? Soft sex or rough sex?
Mya Blair Most definitely rough. Hair pulling, scratching, biting, choking, hard fucking.
Sexcraftboobs Which would you like to have to get more attention? Bigger boobs or a bigger ass? Or both?
Mya Blair Both but I would love to have a bigger ass than I do right now.
Sexcraftboobs What is your most memorable reaction of seeing a guy dick for the first time?
Mya Blair My first was bigger than most, I remember seeing it and trying to hide my reaction. I thought he was going to rip me in half.
Sexcraftboobs Do you find watching porn educational that help you improve yourself as a model and become a better performer?
Mya Blair Of course. I learned most of my basic skills from porn and it gave me ideas for other things to try.
Sexcraftboobs Now what is important or the importance of being a bbw to you?
Mya Blair I personally don't consider myself a bbw. I think I'm curvy but I don't think I'm big, just my boobs. But I hope that those who see me that way, especially women, see that just because I'm not a size 0 that I can still be sexy as hell and have confidence with my body and that's how others should see themselves too.
Sexcraftboobs How do you see the bbw community within the porn industry? Do you see it as an open opportunity for many bbw's like yourself to get into?
Mya Blair Yes, I think that more and more people are embracing that curvy look and they should. Curves are sexy and I wish there were more women who would show their's off.
Sexcraftboobs So what can fans expect to see from you this year?
Mya Blair Like I said, I'm going back to shoot with Score soon and I hope to continue to do that every couple of months. Also more solo work and maybe even some hardcore videos for sale on my manyvids profile.
Sexcraftboobs Is there anything you would like to add for fans reading this interview? Any final words?
Mya Blair I guess just keep showing your love and I'll keep giving you what you love. Oh and feel free to send me any ideas and I'll do my best to make it happen. 🙂 😉
Like as before you can follow her on twitter, @myablair69 to get the latest updates and be sure to check out her video profile at Manyvids.com for all of her original contents if you are definitely a big fan of hers.
For those who miss out on My Blair hardcore debut, here is the official preview teaser of it to sign this second interview off, enjoy!