Second Interview With Laddie Lynn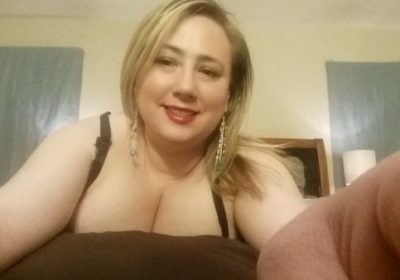 Earlier this month in a previous article, I last talked about the very lovely Laddie Lynn who has just shot with PlumperPass.com under her brand new name, Lynn Underwood for her official hardcore debut where she finally got her pussy pounded in by a lucky pro stud on camera. After being under management throughout much of last year, she has now finally broken ties with her manager and gave fans like myself what they really wanted to see from her which is hardcore action, and the wait was certainly worth it. That's being said, fans can only hope thats this is just the beginning for this gorgeous bbw porn star who is looking to do something new for a change.
With beautiful huge tits and a nice round huge ass, Laddie Lynn continues to use these voluptuous plumped assets of hers to get everyone attention from boob and bbw fans to horny pervs alike in a mere instant when it comes to pleasing those before her. In this second interview, the lovely Laddie Lynn (aka Lynn Underwood) finally reveals more and tells us whats further plans she has within the porn industry as bbw fans are eagerly wanting to knows the answers whiles hoping to sees more hardcore action from her throughout this year. As mentioned before, there is no doubt in my mind that those plumped assets of hers would definitely make any guy dick hard before her in a mere instant especially those melon-size juggs of hers.
To my knowledge, you can say thats more opportunities are now open to Laddie Lynn who is no longer under management and is possibly looking to do more hardcore scenes either with porn studios like PlumperPass and Score Studio or with a few independent male talent, only time will tell. Like as before you can follow her on twitter, @Laddie_Lynn and @LynnUnderwood_ to get the latest updates if you are a big fan of hers or just a fan of beautiful plumpers, but in the meantime here is my second interview to leaves you satisfy at the end of the day.
And be sure to check out my First Interview With Laddie Lynn to learn more about her if you are new or unfamiliar with her and is just now becoming a big fan of hers.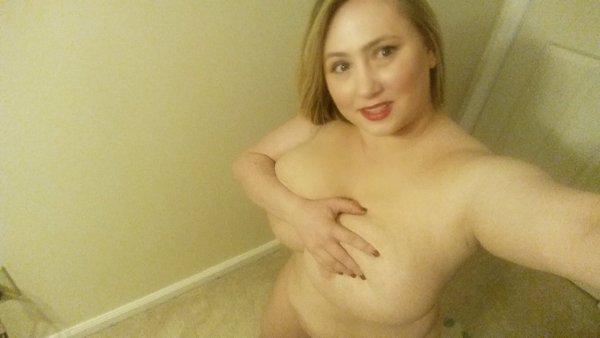 Sexcraftboobs So welcome back and how are you today?
Laddie Lynn I'm doing great, thanks for asking.
Sexcraftboobs What have you been up to late?
Laddie Lynn My first scene with PlumperPass.com came out 3/31/17 and was super hot. I can't wait to see the next one.
Sexcraftboobs How is your webcam and skype shows doing?
Laddie Lynn I haven't been doing webcam. I skype with regulars and I really enjoy it. Skype shows are one of the things I look forward to every week. They are like tiny beacons of joy on the horizon of daily monotony and I can't get enough of them.
Sexcraftboobs Now you just made your official hardcore debut this month on PlumperPass.com as Lynn Underwood, your new name? Did you enjoyed getting fucked on camera for the very first time?
Laddie Lynn I had a great time on set with PlumperPass. Everyone was really easy to work with and very professional. I had a blast and would love to shoot again. 🙂
Sexcraftboobs Have you gotten any feedback or comments from fans on your hardcore debut scene?
Laddie Lynn I've gotten really positive feedback from my fans. They really seem to enjoy watching me being pleasured. 🙂
Sexcraftboobs Do you have any upcoming shoots or projects you are currently working on?
Laddie Lynn There is nothing set in stone yet but you will definitely know when that changes.
Sexcraftboobs Do also you have any plans to attend to any live adult events this year?
Laddie Lynn I haven't been to any of these events but I hear they are a ton of fun. I'd love the opportunity to attend.
Sexcraftboobs What clothing do you think you look sexiest in?
Laddie Lynn I think I look great and feel the most comfortable in jeans and a blouse. Dresses are also a go-to choice for me. I love how a great dress and sexy stilettos make me feel.
Sexcraftboobs Is there any tricks you can do with your boobs or with your belly, or with your ass?
Laddie Lynn I'm super envious of the ladies who can make their ass clap. I've practiced for hours and can't seem to get the technique quite right. It looks like I'm having a seizure, I don't want to worry anyone so I don't do it in public.
Be sure to check out all the softcore scenes from the lovely Laddie Lynn over at XLGirls.com if you are definitely a big fan of hers.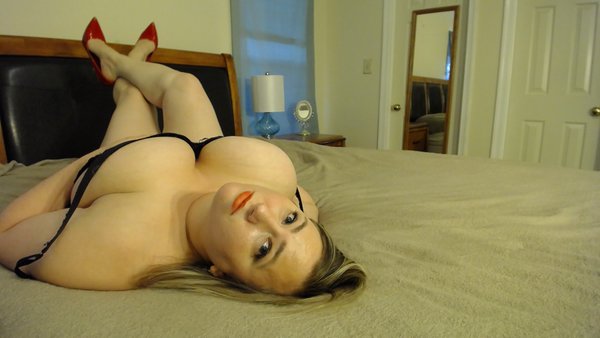 Sexcraftboobs Now that you are doing hardcore videos or scenes, are you planing or interested in doing a few anal scenes? Or that just not your thing?
Laddie Lynn I'd be open to doing anal scenes. 😉
Sexcraftboobs Apart from anal, is there anything else do you prefer or like to prefer? Spit, swallow or facial?
Laddie Lynn I love cum on my titties. I get turned on seeing how big the load is. I love it when I can tell it's several days worth.
Sexcraftboobs What about Interrracial, Orgy Group Sex, DP or Bukake?
Laddie Lynn I would definitely be open to interracial, orgy, dp and bukake. Bukake has been one of my fantasies for a long time. What I find most appealing about that is how I am being submissive but at the same time am in total control. I find the combination a turn on. 😛
Sexcraftboobs What is your favorite position when having sex?
Laddie Lynn My favorite position when having sex is being on top. It is so intimate and rubs me in all the right ways. I orgasm instantly when I get on a hard dick – the female equivalent of a one-pump-chump.
Sexcraftboobs And what type of sex do you like? Soft sex or rough sex?
Laddie Lynn I love it soft and sensual. I like to enjoy my partner and get to know what turns them on. I get especially turned on when I can tell my partner is about to cum. I find intimacy and a bond with my partner very sexy. 😉
Sexcraftboobs Which would you like to have to get more attention? Bigger boobs or a bigger ass? Or both?
Laddie Lynn I don't feel like I get a lot of attention for my boobs or ass. I'm probably just used to it and don't notice.
Sexcraftboobs What kind of personality do you have as a model?
Laddie Lynn I am just me on and off set. I like to be genuine and polite when I'm working and when I'm not. I feel like being myself shows up best on-screen.
Sexcraftboobs Do you find watching porn educational that help you improve yourself as a model and become a better performer?
Laddie Lynn To be honest, I never watch porn. I don't even watch my own scenes or look at the photos. I did skype with my friend who was watching my PlumperPass scene Friday so we skype watched that together. It was my first time seeing me like that and it was surreal. I hardly recognized myself. I'm really happy with the way PlumperPass presented such a strong and well put together project.
Sexcraftboobs Now what is important or the importance of being a bbw to you?
Laddie Lynn I fall under the category of a bbw model because that's my body type. I don't know if it's important to me to categorize myself there, it's more like it-is-what-it-is to me.
Sexcraftboobs How do you see the bbw community within the porn industry? Do you see it as an open opportunity for many bbw's like yourself to get into?
Laddie Lynn I'm proud to see BBWs having such a strong corner in the industry. If a person wants to work in the sex industry, they should do it whether they feel like they fit a traditional mold or not. I guarantee that no matter how far from 'typical' you think you are, there is a group of people waiting for you. 😉
Sexcraftboobs So what can fans expect to see from you this year?
Laddie Lynn I enjoy doing custom videos and skype shows, I'll start doing a lot more of that again. I forgot how much I enjoy it. I had a great time shooting and would definitely do it again if the right opportunity presents itself at the right time. 🙂
Sexcraftboobs Do you have any random thoughts?
Laddie Lynn We were just talking about off-center porn. Now I'm thinking about how hot it would be to be fisted by a partially amputated arm. That's embarrassing for me to admit.
Sexcraftboobs Is there anything you would like to add for fans reading this interview? Any final words?
Laddie Lynn I'd like to thank Sexcraftboobs for this opportunity and for being such a long-term supporter. I'd also like to thank my fans for being so kind and supportive. And for those reading this interview, stay tune for more great things from me! You won't be disappointed! 🙂 😉
Like as before you can follow her on twitter, @Laddie_Lynn and @LynnUnderwood_ to get the latest updates if you are definitely a big fan of hers or just a fan of beautiful plumpers.