Exclusive Interview With Laddie Lynn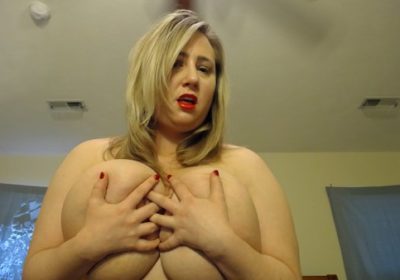 In a recent article, I talked about the lovely Laddie Lynn who was introduced to you by none other's the people at Score as the newest edition to their XLGirls Library which thrilled many fans that are always looking to see something new from them. After making her official debut earlier this month, Laddie Lynn have finally established herself as a porn star and received wides popularity from fans as she now aims to make a name for herself by further expanding on it. That being said, this is only just the beginning for her collaboration with Score as she aims to produce more exclusives solo contents to satisfy many fans before her.
With beautiful huge tits and a nice round huge ass, she continues to uses these so voluptuous plumped assets to her advantage to gets everyone attention from bbw fans to horny pervs alike in a mere instant especially when it comes to making a big impression on those before her. In this exclusive interview, the lovely Laddie Lynn finally reveals all and tells us what her plans are in the porn industry as so many bbw fans are eagerly wanting to knows the answers while hoping to sees more solo action or something new from her this year. And for those who are still new and unfamiliar with this so gorgeous bbw newcomer, I highly encourage you to go check out her debut scene which is definitely worth watching.
To my knowledge, she indeeds continues to shows potential in becoming one of the new sensations this year by making a big impression on bbw fans who always looking to sees something new or different for a change. Like as before you can follows this gorgeous bbw newcomer on twitter, @laddie_lynn to learn more about her and gets the latest updates if you are still just now becoming a big fan of hers, but in the meantime here is my exclusive interview to leave you satisfy at the end of the day.
And be sure to check out her profile at Flirt4Free.com for webcam shows and original contents if you are definitely a big fan of hers.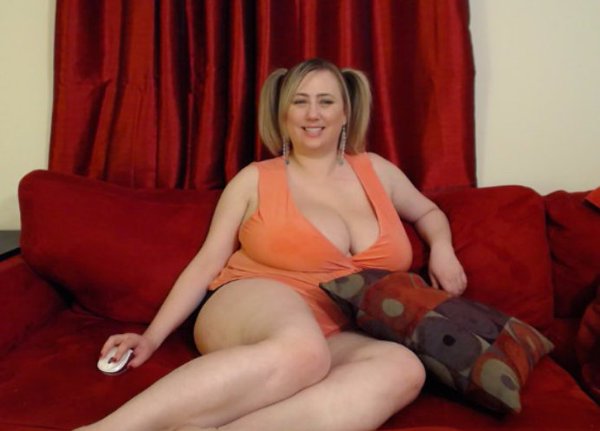 Sexcraftboobs So where are you from?
Laddie Lynn I am originally from California, I was born in the bay area. I live in Raleigh now. I have lots of family out here and It's great to be so close to them.
Sexcraftboobs What have you been up to lately?
Laddie Lynn I've been staying busy with web camming, it is fun and I enjoy it. When I'm not doing that I like to spend time at the beach and seeing local bands play. I also like to write sexy short stories. They are usually based on a situation I've been in but I also been inspired by things I've read or seen.
Sexcraftboobs How is your webcam and skype shows doing?
Laddie Lynn I love webcamming. The most surprising thing about it is the relationships I've built with my customers and how much I care for them. I often catch myself thinking of them throughout the day and hoping to see them in my room. If I don't see someone for a while I try to reach out via email or twitter to make sure they are doing well and let them know I was thinking of them.
Sexcraftboobs How long have you been modeling? And when and why did you first decide to model?
Laddie Lynn I've been modeling since the beginning of the year. I decided to apply to Flirt4Free on a whim and fell in love as soon as I started broadcasting.
Sexcraftboobs Have you watched any porn before your modeling career? If you do it? How often?
Laddie Lynn When I watch porn it's usually because I want to try something new and want to see how it's done. Fisting and speculum shows are two of the most recent things I've been curious about. I've also been trying to hone my domination and humiliation skills.
Sexcraftboobs Do have a boyfriend, or are you married?
Laddie Lynn I am single, I have no kids and I have no pets. I've been considering getting chickens. Maybe next spring.
Sexcraftboobs What do you do when you not modeling? How is a normal day in your life?
Laddie Lynn I enjoy doing yoga. I'm pretty flexible and it helps clear my mind. I love going to the beach, seeing bands play and spending time with my family.
Sexcraftboobs What is your bra size? When did your breasts start to grow? How was it back then?
Laddie Lynn I think I started puberty around 11. I would do exercises I thought would make them bigger. Little did I know they would seem to never stop growing!
Sexcraftboobs Do you like to sell bras and panties to fans?
Laddie Lynn I absolutely sell anything that will make them happy. Bras, panties, socks, shoes, custom videos and photos. I love it when I'm surprised by things from my wishlist too.
Be sure to check out Laddie Lynn on SnapChat Membershyp and SkyPrivate.com for exclusive contents and private one on one sessions with her if you are definitely a big fan of hers.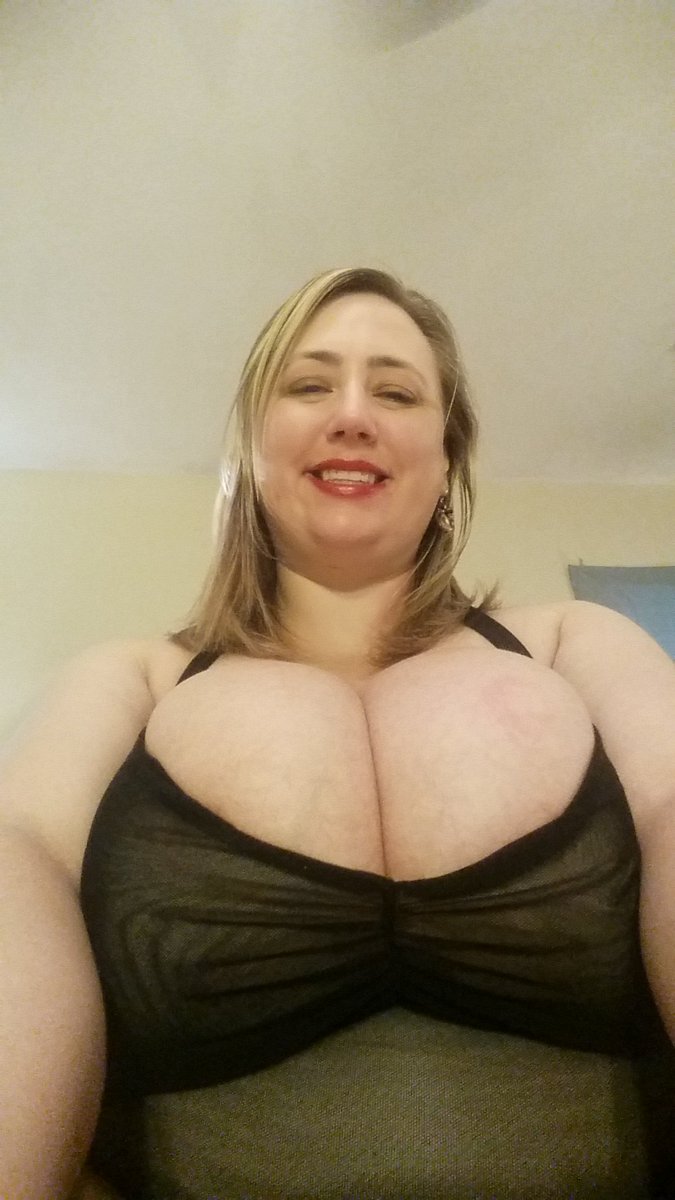 Sexcraftboobs When doing webcam and skype shows, do you use a lot of sex toys? What kind do you use?
Laddie Lynn My favorite toy is the enjoy Pure Wand. It is about 8" long, made of stainless steel and curved to stimulate my g-spot. The steel starts out cool then warms up with my body heat. It makes me squirt almost instantly. I also really enjoy the Ohmibod Freestyle G. It is a wireless music vibrator I have set to go off when customers tip me or start a private show. I sometimes get distracted talking and get surprised when it goes off inside me.
Sexcraftboobs Would you ever like to have guests come on your webcam shows?
Laddie Lynn Having a guest on my show would be super fun!
Sexcraftboobs Now are you planning on doing any hardcore scenes? Or that just not your thing?
Laddie Lynn I don't know how I feel about doing hardcore scenes. I haven't given it consideration either way.
Sexcraftboobs Do you like titty-fucking?
Laddie Lynn I love titty-fucking. Feeling the cock between my titties and poking out the top is amazing. I love to suck it as it slides in and out of my titties. I get so wet when I suck cock. Feeling it get harder and harder in my mouth is one of my biggest turn ons. It makes my pussy so wet, it drips down between my thighs and sometimes forms a puddle on the floor between my legs.
Sexcraftboobs How do you masturbate?
Laddie Lynn Nobody ever believes me but I don't masturbate. I love voyeurism and get turned on when I know I'm turning other people on. Knowing I'm pleasuring others is really gets me going.
Sexcraftboobs What are your sexual fantasies about?
Laddie Lynn I've always been into BDSM. Especially bondage and submission. I love not being in control and knowing my partner will only tell me to do what is best for me and only has my best interest and pleasure at heart.
Sexcraftboobs If you had three wishes, what would you wish for?
Laddie Lynn I suppose all we really need is good health, loving family and strong friendships. Except brunch and mimosas. Brunch is my favorite meal of the week I love finding new restaurants and seeing their take on brunch.
Sexcraftboobs What is your short-term and long-term goals inside modeling and outside?
Laddie Lynn I hope modeling will put me in a position where I will have the available time to start my own business. Hopefully modeling will expose a niche that will allow me to help other girls be successful. I have a bachelor's degree in business and have started working on my MBA. I love how competitive business can be and solving the unique challenges each contract presents.
Sexcraftboobs Have you ever got any proposals from any adult studios or photographers?
Laddie Lynn I've had weirdos pretend to be studios and photographers trying to get me to send photos and videos but no legitimate proposals except the XLGirls shoot. That was a ton of fun, I was nervous at first but the staff was professional and easy to work with.
Sexcraftboobs How do you promote yourself?
Laddie Lynn Outside of social media, I don't do any promotion. I wouldn't even know where to start I would absolutely love help with promoting myself.
Sexcraftboobs Do you have any random thoughts?
Laddie Lynn A lot of people ask me how I dress in public, they want to know if I wear tight or revealing clothing and I don't. I rarely expose my cleavage and I don't wear clothes that are too tight. I wear what I want on cam though. I especially like to surprise my customers with outfits I know they will like.
Sexcraftboobs Is there anything you would like to add for fans reading this interview? Any final words?
Laddie Lynn Yes, I would like to thank everyone for reading this interview and showing their supports for me, I would also like to thank Sexcraftboobs for giving me this opportunity. Please follow me on twitter, @laddie_lynn if you like my photos, and want like to see a little more, come see me online. If you know where to find me, then come see me here: Flirt4Free.com
Like as before you can follow this gorgeous bbw newcomer on twitter, @laddie_lynn to learn more about her and be sure to check out her profile at Flirt4Free.com for original contents and private one on one sessions if you are definitely a big fan of hers.