Roxanne Miller Exotic New Photosets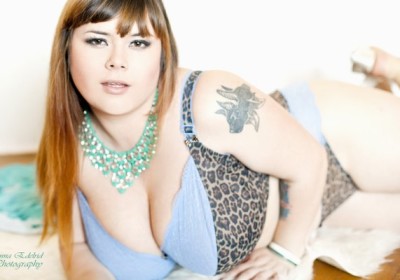 Continuing on with my series of articles on the lovely Roxanne Miller who has just done a couple new exotic photosets this month with photographer, Anna Edelrid as the two produces exclusive new contents to please many boob fans. While slowing down her webcam for the moment, she took this time to shoot these exotic and amazing photos that are definitely worth checking out and collecting for any fan who are looking to see something new from her for this month. Seeing these exclusive new photos makes me and other fans wish that Roxanne Miller would have done a 2016 boob calendar which would definitely be something worth getting or collecting.
And there is no doubt in my mind that Roxanne Miller is also taking photography lessons from Anna Edelrid to help improve her skills and further expand her career as a photographer to help other models who looking to make a name for themselves. Not only that, I've mentioned in a recent article that Roxanne Miller is running a campaign to improve her photography skills and help other romanian models from busty to bbw alike as she encourages her boob fans to make donations to her campaign. With a sense of determination, she continues to prove herself and to many fans in becoming a great photographer with beautiful huge tits on a professional level.
And now with these exclusive new photosets, she encourages her boob fans to not only check them out but also continues to make donations for her photography campaign to further expand her career in it and even build a brand upon it. With that being said, boob fans can expect to see her back on webcam sometime this week for more private one on one sessions as well as new updates on twitter, @RoxxxanneMiller and official website, ExoticRoxanne.XXX for those who are not caught up with her latest activities.
Like as before you can show your support for the lovely Roxanne Miller by making donations to her photography campaign at Indiegogo and TheCrowdFundingCentre if you are definitely a big fan of hers.
Expanding on this article, I encourages you to go check out Anna Edelrid who is an amazing photographer and is the one that shot these gorgeous photos of Roxanne Miller which are definitely worth having or collecting for any boob fan. Apart from that, she have also collaborated with other european models in producing some of the most gorgeous and exotic photosets ever which is what gains her popularity for since she possesses an unique style in photography. With that being said, her work can possibly inspire a single fan or a model to get into photography and create his or her own unique style.
I am sure by now that boob fans are hoping to see her do more photosets with other european busty models after her collaboration with Roxanne Miller who is also photographer herself and does photo shoots with her fellow romanian camgirls. Anna Edelrid continues to expand her popularity as a great photographer and bring a new level of exotic imaginary to life with every model she collaborates for an amazing photo shoot that also pleases many fans who loves to see something gorgeous. Usually, photographers never gets attention from fans unless his or her work really starts to take notice when it comes to collaborating with gorgeous models.
To my knowledge, her unique style and collaboration with european models are indeed inspirational since I myself is starting to become inspired by her work especially when looking at these yet exclusive but exotic photos of Roxanne Miller who looks gorgeous in them. You can follow this amazing photographer on twitter, @annaedelrid to learn more about her and see all her work if you are a big fan of hers and hope to see your favorite european models collaborate with her in the near future.
In the meantime check out these amazing photos of Roxanne Miller that were done by Anna Edelrid to leave you satsify at the end of today's article.