Exclusive Interview With Lady Lynn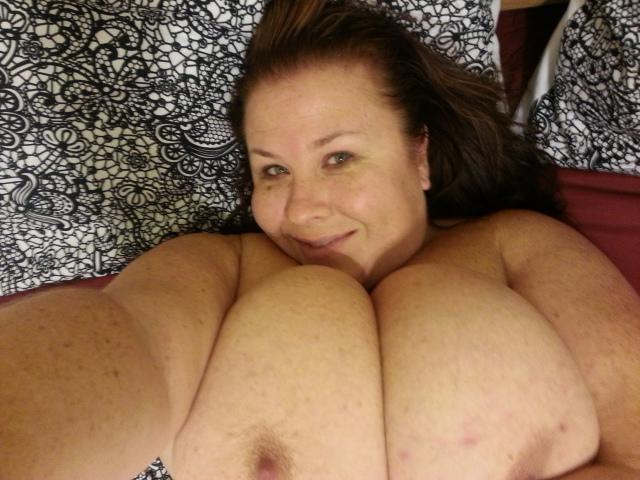 Before her official hardcore debut on PlumperPass the bbw porn star, Lady Lynn have appeared on a few porn sites that got overlook or overshadow such as JeffsModels being one of them but many fans like myself have started to take notice or interest in her. Consider as a bbw newcomer, many can see that she is aiming to make a name for herself in the porn industry as her popularity continues to grow especially if she do more hardcore scenes on PlumperPass which will definitely thrill many fans.
To my knowledge, she may yet seen like your average bbw newcomer but there is so much more behind that beautiful face, those huge natural tits and that round huge ass of hers in which these voluptuous assets can make or compel many fans to buy her hardcore videos. In this exclusive interview, the lovely Lady Lynn finally reveals all and tells us what her plans are in the porn industry as many bbw fans are eagerly wanting to know the answers and hoping to see more of her soon  especially on more major popular adult sites.
You can follow this gorgeous bbw porn star on twitter, @ladylynnxxx to learn more about her if you are a big fan of hers or just a fan of bbw, in the meantime here is my exclusive interview with her to leave you satisfy at the end of this day.
Be sure to check out Lady Lynn hardcore scenes on jeffsmodels.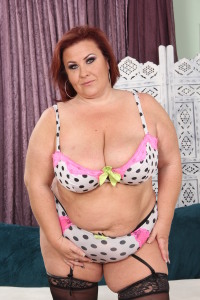 Sexcraftboobs So where are you from?
Lady Lynn Orange County, CA. Born and raised, I am a total California girl!
Sexcraftboobs What have you been up to lately?
Lady Lynn I have been working on getting my official website up, and my clips4sale page, so be on the look out for those. I have just been trying to get lots of content for both so that when they launch there is plenty to enjoy! 🙂
Sexcraftboobs When and why did you first decide to model?
Lady Lynn I would say a couple of years ago I started thinking about it. I was approached by a couple of people who had said I would be great at it. After thinking for awhile, I decided to try it. I love sex, and love being watched so it was an easy decision. Once I did my first scene and I was sold! It was so much fun!!! 🙂
Sexcraftboobs Have you done any webcam or skype shows before?
Lady Lynn I have never done any webcam or skype show as of yet. I will do a cam show when I shoot for plumperpass.com this winter, so that will be fun. 🙂 I am hoping to begin doing cam shows soon, but "real life" makes it difficult for me. I will let you know when I start!!
Sexcraftboobs Have you watched any porn before your modeling career? If you do it? How often?
Lady Lynn I have watched porn before I started modeling, I do have to admit that I don't really "follow" porn. I know….that is terrible of me, I should pay more attention. I normally watch porn when I home, and going to play by myself, maybe about once a week if that.
Sexcraftboobs Have you watched your own scenes?
Lady Lynn Yes I have watched some of my scenes. I still get embarrassed when I do, its hard for me to watch the hardcore sex scenes. I do have to admit I like watching my BJ scenes, I'm confident with my skill there, so I do enjoy watching that.
Sexcraftboobs Do have a boyfriend, or are you married?
Lady Lynn I am not married, but I am attached. He is an amazing man that loves what I do, no one is happier about my work then him! 🙂
Sexcraftboobs What do you do when you not modeling? How is a normal day in your life?
Lady Lynn My normal life is kinda boring to be honest. I'm usually cooking, not only being a hot adult model, I can throw down in the kitchen. I do like to spend time with friends, enjoying a great bottle of wine, going out dancing, or just relaxing.
Sexcraftboobs What is your bra size? When did your breasts start to grow? How was it back then?
Lady Lynn I am a 40JJ all natural! 🙂 I would have to say that my boobs began growing when I was about 9 ish. It was interesting to say the least, being that young and actually having tits, it was a novelty. Once they started they didn't stop. It seemed almost overnight I had a C cup.
Sexcraftboobs Now you have a nice huge ass, can you measure how big or huge your ass is?
Lady Lynn @BeckiButterfly1 and I actually just did a clip that we measured each other and if I am not mistaken, I have a 54″ ass! I am still surprised that my ass is so popular, I'm not used to people looking past my tits…lol.
Sexcraftboobs Have you met many fans, both in public and on social media? How do they react? Any conversation so far?
Lady Lynn I actually have never really met a fan in public. I am looking forward to it, and just hope it is a great experience! Via Social Media, I usually try to be polite to people, so if a conversation is started, I do try to respond.
Be sure to check out Lady Lynn if you are a big fan of hers.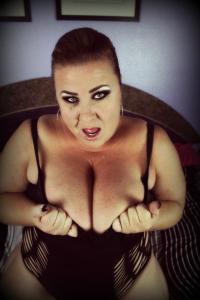 Sexcraftboobs Now you done some hardcore scenes? Have you ever done any anal scene before? Do you like doing an anal scene?
Lady Lynn I have never done an Anal scene, not sure if it will happen, only time will tell! But since apparently my bootie is a popular part of me, it may happen soon enough! 🙂
Sexcraftboobs Apart from anal, is there anything else do you prefer or like to prefer? Spit, swallow or facial?
Lady Lynn I would have to say that I don't have a "preference" to anything in particular. I'm more of a "do as I am asked" kinda of girl. If the person, or scene I am performing for is requesting spit, swallow, facial…I do as asked.
Sexcraftboobs What about IR, Orgy Group Sex, DP or Bukake?
Lady Lynn I have done IR, and orgy's, both I enjoy. Haven't done a DP or Bukake as of yet, both I would LOVE to do. I think a BBG, and gangbang scenes are a couple that I am looking forward to doing so I could totally pull off the DP and Bukake soon.
Sexcraftboobs Do you like titty-fucking?
Lady Lynn I do like titty-fucking, its really easy for me, and the guys always seem to enjoy it with me…hhmmm….I wonder why?
Sexcraftboobs Is there any busty or bbw porn star you admire?
Lady Lynn I would have to say that I admire all BBW porn stars, they have paved the way for ladies like me! 🙂 Without all of them, I wouldn't be where I am. Any female that is confident enough to put herself in the public eye the way we do is worthy of admiration.
Sexcraftboobs What is your short-term and long-term goals inside modeling and outside?
Lady Lynn I am not a spring chicken in this industry, so I am well aware that my career in front of the camera will be short lived. I do have some ideas of long term goals, nothing specific as of yet, but I do know that this industry is ever evolving, and will always be around, so I'm sure I will be in it for a long time to cum.
Sexcraftboobs Is there anything you would like to add for fans reading this interview?
Lady Lynn I would like thank all my fans, they are the best ever. I never imagined that I would be here. I got into this because I liked being watched, and this was my kink on a grander scale. I didn't think I would have been as popular as I have become, and it is completely flattering. Every time a fan expresses how much they like me, it truly makes me smile. I appreciate everyone of them, they are the reason I keep doing it! 🙂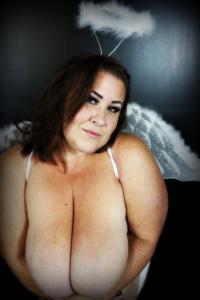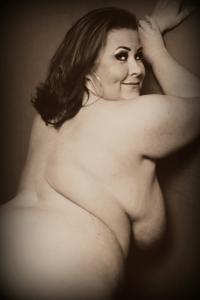 Be sure to check out Lady Lynn hardcore scenes on plumperpass.