Exclusive Interview With Divine Breasts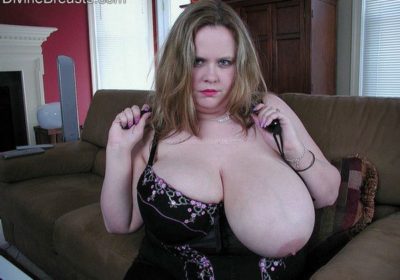 Over the years, Divine Breasts have gone through a dramatic change to further expand or boost it wide popularity from being a standard porn studio with a happy balance between solo and hardcore contents to something much more. With many of today's major adult studios focusing more on hardcore contents, Divine Breasts have stepped away from that genre and heavily focusing more on their softcore contents to help appeal to a wider fan base that looking to see something new or different for a change. So that's being said, their wide popularity have increased in the last couple of years afters deciding to focus more on softcore contents.
With this new movement, many of today's so well-known porn stars as well as newcomers from busty to bbw alike have debuted on their site which definitely helps furthers expand or boost their wide popularity once more. In this Sexcraftboobs exclusive, the team behind DivineBreasts.com finally reveals all and tells us whats their plans are in the porn industry as boob fans are eagerly wanting to know the answers whiles hoping to sees more softcore action or something new or different from them this year. And many of those who are new and unfamiliar with this site, then I highly encourages you to go check it out if you definitely love to see beautiful huge tits in softcore action.
To my knowledge, Divine Breasts haven't gotten my attention over the years untils now especially with it more recent updates of two new but very familiar models that's I considered to be my personal favorites which most definitely caught my attention. Like as before you can follow these awesome guys on twitter, @Divine_Breasts to learn more about them and get the latest update if you are a big fan of their work or justs a fan of big breasted models, in the meantime here is my exclusive interview to leave you satisfy at the end of the day.
And be sure to check out their most recent website, OMGBigBoobs.com for more busty and bbw models along with plenty of exclusive softcore and fetish contents if you are definitely a big fan of their work.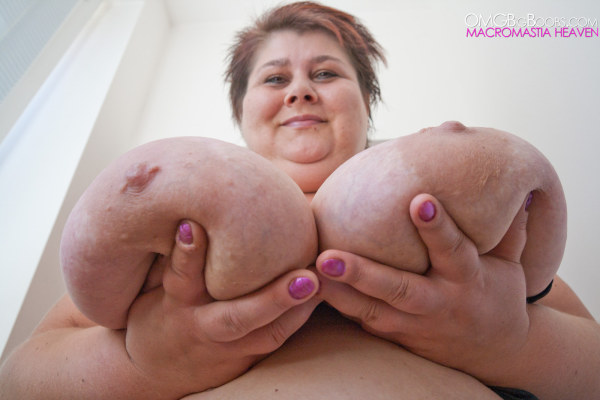 Sexcraftboobs So what have you been up to lately?
Divine Breasts We've been working hard to deliver the biggest, sexiest natural breasts for our members. Expect great things from us in the near future.
Sexcraftboobs How is your studio doing?
Divine Breasts We've opened a new photography studio with state of the art equipment for capturing our models in superior HD.
Sexcraftboobs Do you have any upcoming shoots or projects you are currently working on?
Divine Breasts We like to surprise our fans. But expect models with UNBELIEVABLE big tits in the Fall of 2016 and beyond.
Sexcraftboobs Do you blog? Or have something to keep fans up to date?
Divine Breasts We have a twitter account that has many of our updates. – @Divine_Breasts
Sexcraftboobs What makes DivineBreasts so great and why does it keeps fans coming back for more?
Divine Breasts We take customer support very seriously. We understand that fans want big tits and no bullshit. Our site is streamlined to deliver what our fans want. And since we are fans of massive breasts ourselves, we have fun making videos and pictures of giant boobs.
Sexcraftboobs Now your most recent new website is OMGBigBoobs.com? Can you tell us what the different between that site and DivineBreasts.com?
Divine Breasts Our new site gives us a chance to experiment with different ways of delivering big breasts to our fans. You can join both sites for a discount so that you get almost double the titties!
Sexcraftboobs Do you find big breasts educational that helps models and women in general to improve and express themselves?
Divine Breasts Yes, we have many models who at first were victims of the lame stream/main stream. They thought their breasts were too big or unattractive. When they see our site and the women we feature they realize their beauty. Some of our models had been considering breast mutilation, otherwise known as breast reduction. But after they saw how much fans love them, they started seeing how men in the "real world" also love them. Life changing! We were also featured in a book about educating women with big boobs. – LovingTheNatural.com
Sexcraftboobs You have seen girls come and go. Who is your favorite?
Divine Breasts Asking for a favorite model is like asking which of your parents or kids is your favorite. We love them all.
Sexcraftboobs If someone ask you which scene is the one that represents DivineBreasts the best which one would you pick?
Divine Breasts That's a great question and one that I would want the fans to answer. We take special requests and try to deliver and incorporate that into our scenes.
Sexcraftboobs You been shooting a lot of softcore contents for a couple of years now, is there any chance to see hardcore contents make a return to DivineBreasts next year or in the future?
Divine Breasts Anything is possible. But at the moment we love the softcore stuff. We are all about the breasts. There are others making the dick and pussy stuff and they are good at it.
Sexcraftboobs What is the quality of contents when it comes to shooting scenes with big boobs models?
Divine Breasts Making content is not easy. It requires a lot of work and a significant investment. We've been at it for over 10 years and still find challenges along the way.
Sexcraftboobs What are different ways to hire a big boobs or bbw model?
Divine Breasts That is a tough question. It is very hard to find women with the amazing breasts we feature.
With it ever-growing library of big breasted models, Divine Breasts have featured some of today's well-known busty and bbw porn stars like the lovely Peyton Thomas who shows off her gorgeous huge tits.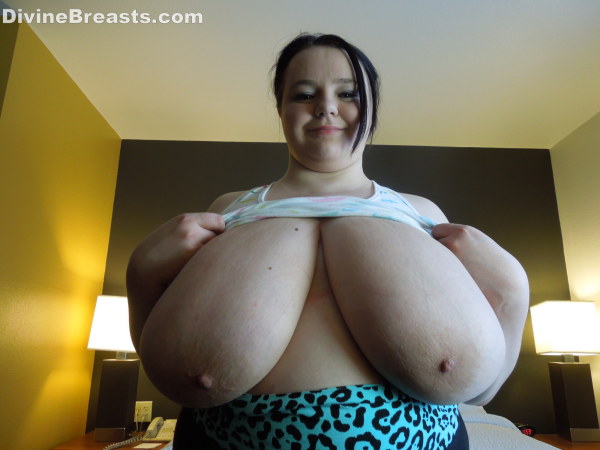 Sexcraftboobs Your studio mainly makes adult videos. Do you or someone in your studio sees any interest in further expanding the DivineBreasts brand in other marketing campaigns such as being a publisher in adult magazines or making custom t-shirts for many models?
Divine Breasts We are always open to new ideas and partners. If someone wants to work with us we encourage them to contact us at divinebreasts@gmail.com or go to our site, DivineBreasts.com.
Sexcraftboobs Tube sites have been an important factor in the decreasing of adult material sales. How does DivineBreasts fight against it? Do you think there is something positive about those sites?
Divine Breasts We don't comment on tube sites at the moment.
Sexcraftboobs Many fans, including myself would love to be a part of the DivineBreasts family. Some dream to be actors while others would love to contribute in another professional level. How can they do that? Is there any common position in internship?
Divine Breasts We welcome interns, new models and new partners. Different people have different skills. We encourage fans to contact us at DivineBreasts.com and tell us how they feel they can contribute.
Sexcraftboobs Do you ever attend to any major or live adult events to promote DivineBreasts.com?
Divine Breasts Sometimes. But we are so busy with editing, web maintenance, making content etc that we barely have time for anything else.
Sexcraftboobs Now what is important or the importance of having models with big breasts to you?
Divine Breasts We just love big tits. Large breasts (and big butts) are the ultimate expression of feminine beauty. No other primate has swollen breasts all year round besides humans. It's one of the things that make us special as homo sapiens. Big brains and big breasts.
Sexcraftboobs What can fans expect to see from DivineBreasts this year?
Divine Breasts More big tits that will make you say OMG! 🙂
Sexcraftboobs Do you have any random thoughts?
Divine Breasts Yes, I would like to be grabbing a pair of soft, heavy tits right now. Ironically, I dont get to do that much in this job. Some people think it's all fun and games here at Divine Breasts. It's mostly hard work and late nights editing and taking care of business.
Sexcraftboobs What would you like to add to fans reading this interview?
Divine Breasts Thanks for your support. We need fans to join and stay rebilling in order to continue to bring you the biggest breasts in the world. The women with big tits that you love need your help. We pay them with money we get from memberships. If everyone reading this joins and stays, we could double the amount of huge tits for you.
Like as before you can follow these awesome guys on twitter, @Divine_Breasts to get the latest updates from them and be sure to check out their official website, DivineBreasts.com for all of their exclusive contents if you are definitely a big fan of their work.
And here is a sneak preview of the lovely and gorgeous Mexxican Beauty in her debut scene to sign this interview off, enjoy!
Go see the video of our new #bigboobs #bbw model! https://t.co/xxy8N35cw1 pic.twitter.com/CBgYLMShyx

— Divine Breasts (@Divine_Breasts) July 29, 2016