Roxanne Miller & Sweetheart Mia Update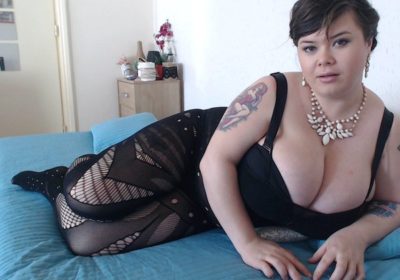 I'm sure by now thats many of you are aware that Roxanne Miller has been MIA on twitter as of late but she does continues to gives us updates through her latest collaborations and of course pleases us with new exclusive contents. As many of you may know by now that's she have return to XLGirls.com a few weeks ago for her preggo debut which pleased and thrilled many fans especially the ones who seriously have a fetish for beautiful pregnant porn stars. And That's being said, you can surely expect to see more softcore preggo action in coming weeks which is worth looking forward to.
Now you would think that's this is the only collaboration Roxanne Miller have done but in a big surprising announcement from Cel of XX-Cel.com and HeavyOnHotties.com who have just confirmed that's he is currently working with the romanian porn star. I know what you're all thinking, titty-sucking and hardcore action which is something that Cel is best known for and that he is also no stranger to preggos since the guy definitely knows how to please fans with his exclusive contents. That being said, it is uncertain what kind of contents or scenes thats the two of them have produce together until all is finally reveal when the new scenes gets release.
I am sure that fans are definitely pleased and thrilled upon this news, knowing that Roxanne Miller is still collaborating with other porn studios to produce new exclusive contents even when she pregnant which comes to show her dedication as a romanian porn star. With beautiful bigger boobs and a growing belly bump, she continues to uses these natural and voluptuous plumped assets of hers to gets everyone full attention from bbw fans or horny pervs alikes in a mere instant when it so come to pleasing those before her. As mentioned before, I'm sure that's there are certain fans and pervs who have a preggo fetish and would love to see Roxanne Miller with a growing belly in softcore action.
To my knowledge, there fans like myself who feel a bit nervous seeing Roxanne Miller collaborating with someone like Cel but since this is the first time the two are collaborating together, it's still uncertain what kind of contents or scenes they have produced. And let not forget that Roxanne Miller have either stated or hinted at in several interviews thats she seems opens up in doing either boy/girl or hardcore videos in the future, therefore who knows? Like as before you can follows her on twitter, @RoxxxanneMiller to get the latest updates from her and be sure to also check out her official website, EroticRoxanne.xxx for all her original contents if you are a big fan of hers or just a fan of beautiful romanian plumpers.
And be sure to keep an eye out for more upcoming preggo action with Roxanne Miller on XLGirls.com if you are definitely a big fan of hers.
And speaking of Cel, he have also collaborated with the lovely Anatasia Lux earliers last month so you can definitely expect to see some titty-sucking and hardcore action from those two in the coming weeks if you are looking to see something new for a change. Now I don't talk much about Cel but since he has just collaborated with Roxanne Miller who I now considered to be one of my personal favorites, I just felt the need to express my thoughts about how awesome the guy is. Just before becoming a blogger, I was a bit hard on Cel after he had grabbed hold of the beautiful huge tits that belong to Joanna Bliss who is another personal favorite of mine.
And now becoming more mature about the subject, I now understand that he is a professional and have been in this business for some years, and like to tease boob fans when collaborating with busty softcore porn stars. Beside, I am sure that a part of me would not definitely mind on seeing Joanna Bliss gets her beautiful huge tits grabbed and even sucks on by Cel which I am sure to boob fans it would certainly be something worth watching. But for the moment, me and everyone else can enjoys seeings Joanna Bliss return to Score for a new series of softcore scenes which are definitely worth looking forward to.
To my knowledge, Cel may seems likes your lucky stud with two popular websites that's contains a large library of the most beautiful and gorgeous models from average and busty to bbw alike, but over time he has definitely become a professional in his work. I encourage you to follow this awesome guy on twitter, @CelXXCel to learns more about him and gets the latest updates if you are a big fan of his work as well as both of his websites if you are looking to see something new or different for a change.
And also, which gorgeous busty or bbw model would you like to see when Cel go back to Romania?
In other romanian news, the lovely Sweetheart Mia (or Mia Sweetheart) has made her official debut on DivineBreasts.com for softcore action which would most definitely thrills bbw fans who looking to sees something new from her. Now I do have to say thats I didn't expect to sees this collaboration coming but fans are definitely thrilled to see that Mia Sweetheart is still producing new exclusive contents to further expand her popularity as a sensational bbw porn star. So that's being said, she continues to show great potential in making a name for herself by collaborating with more porn studios.
I am sure by now that bbw fans are definitely enjoying her debut scenes on Divine Breasts and wonders what porn studio will she collaborate with next to produce more exclusive contents thats would certainly be worth checking out. With beautiful huges tits and one fine round huge ass, she continues once more to use these voluptuous plumped assets of hers to get everyone attention from bbw fans to horny pervs alike in a mere instant when it comes to pleasing those before her. There is no doubts in my mind that if bbw fans loves Mia Sweetheart on Yesboobs.com and XLGirls.com thens they will definitely loves her DivineBreasts Debut which is worth checking out.
To my knowledge, I mentioned in a recent article on whats this gorgeous and sensational bbw porn star is going to do after her collaboration with Score is over, and it seems that her answer was clear which is to further expand her popularity by working with other adult studios. Like as before you can follow her on twitter, @sweetheartmia29 to gets the latest updates from hers' and be sure to also checks out her blog site, MiaDiaryOfACamgirl.wordpress.com to learn more about her if you are a big fan of hers or just a fan beautiful romanian plumpers.
In the meantime check out these pics of the lovely Mia Sweetheart from DivineBreasts.com to leave you satisfy at the end of today's article if you are not convinced by my words.
And On A Side Note: For those who haven't heard, Score has confirmed thats the lovely Anna Beck is returning to their studio on July 6th for a new series of scenes as wells as bigger boobs which I am sure that's it gonna definitely pleases and thrills many bbw fans that looking to see more this gorgeous czech porn star. The last two years, I was impressed to finally see her go full on hardcore for the very first time as well as finding a happy balance between that and her softcore scenes.
For those who are still new and unfamiliar with the lovely Anna Back, I highly encourage you to go check  out all of her softcore and hardcore scenes on XLGirls.com as well as on Cel websites if you are definitely a big fan of hers.