ReallyBustyGirl Intro & New Revenues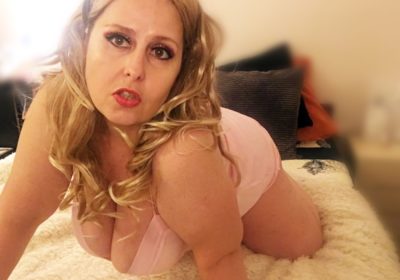 Known for her voluptuous plumped assets, ReallyBustyGirl is a gorgeous bbw camgirl and newcomer who naturally is looking to have some fun on webcam with those that's aims to get their money worth for a private one on one session with her. Living up to her name, she aims to make a big impression on those before her by simply exposing those melon-size assets of hers to not only puts on a great cam show buts to also gains popularity with them and furthers expand among it. That's being said, this is only just the beginning for her as she now aims to do more webcam shows and start producing her own original contents.
Not only thats, boob fans are eagerly waiting and hoping to sees her do a lot more like producing contents on an official website (powered by ModelCentro.com) and maybe collaborating with a few porn studios unders a new name which would definitely help gain her wide popularity for. With beautiful huge tits and a nice round huge ass, ReallyBustyGirl uses these voluptuous plumped assets to her advantage to get everyone attention from bbw fans to horny pervs alike in a mere instant when it comes to putting a great cam show. There is no doubts in my mind that those plumped assets of hers would definitely make any guy dick hard before her in a mere instant.
To my knowledge, I can't say that's this model is a "ReallyBustyGirl" (since I've seen much bigger boobs) but she indeed's shows potential as bbw camgirl who loves to explores the sexuality of her own plumped assets especially those melon-size juggs of hers through her cam shows as wells as her original contents. You can follows this gorgeous bbw camgirl/newcomer on twitter, @ReallyBustyGirl to learns more about hers and be sure to check out her video profile at Manyvids.com for original contents if you are just now becoming a big fan of hers or just a fan of beautiful plumpers.
And be assured that an exclusive interview with the lovely ReallyBustyGirl is in the works, so better stay tune here at Sexcraftboobs.com for that if you are definitely a big fan of hers.
Further expanding this article, the new year has already begun as everyone is making or trying to make their 2017 resolution happen which includes having a change of heart, starts working and going out more as wells as meeting new people. As mentioned in previous articles, I talked about my big plans for this year as it was time for me to starts taking bigger risk to make Sexcraftboobs.com more popular with these upcoming new projects which I plan to set in motion soon. But in order for me to set these plans in motion, I must first seek out new affiliate revenues to make more money to help support my projects.
That's being said, 2016 had been a very successful year for me as an online affiliate and now I aims to keep that's trend going strong by seeking out new revenues which includes posting more on others social network sites as wells as posting more video interviews on porn tube sites. For those who are on social media a lot, I encourage you to go follow me on my Tumblr Page, and my GooglePlus Page, to reblog and share any of my recent posts (articles and interviews) I've made's if you are definitely a big fan of my works. And for those who so like to be on those free porn tube sites, I also encourages you to go follows my Pornhub Profile and Xvideos Profile for all my video interviews.
To my knowledge, seeking new revenues will not only helps me gains further income as an online affiliate but also opens up the opportunity to invest more and to launch more or other projects to help further expand the blog brand once more. Like as before you can follow me on twitter, @Jaura450 and @Sexcraftboobs2 to get the latest updates from me if you are a big fan of my work or justs looking to sees something new or different for a change, in the meantime check out these to leave you satisfy at the end of today's article.
And be sure to share my most recent posts or work from articles to interviews all across social media if you are definitely a big fan of my work.