Exclusive Interview W/Persephone Sins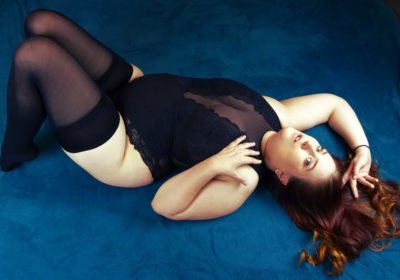 Earlier this month in a recently article, I talked about the lovely Persephone Sins who's a gorgeous bbw escort and somewhats of a camgirl that best known for her voluptuous curved assets which she uses to gain wide popularity by fans. Maintaining a happy balance between her two occupations, she continues to furthers expands her popularity by escorting local fans and pervs alike whiles also producing her own originals contents on an official website. Likes I mentioned before, her presence on twitter have already taken notice of fans like myself who naturally of course are always looking to see something new.
With beautiful huge's tits and one fine round ass, Persephone Sins definitely knows how's to uses these voluptuous curved assets of hers to gets everyone full attention from bbw fans to horny pervs alike's in a mere instant when it comes to pleasing those before her especially with softcore action. In this exclusive interview, the lovely Persephone Sins finally reveals all and tells us whats hers plans are within the porn industry as bbw fans are eagerly wanting to know the answers while hoping to see more softcore action or something new from her. As mentioned before, there is no doubt in my mind that those curved assets of hers would definitely make any guy dick hard before her in a mere instant.
To my knowledge, she indeeds continues to show potential as model who can maintain a happy balance in escorting locals and producing contents which is whats makes her unique as she aims to build up her own brand of porn. Like as before you can follow this bbw escort/camgirl on twitter, @SephSins to learn more about her if you're a big fan of hers or just a fan of beautiful plumpers, in the meantime here is my exclusive interview to leave you satisfy at the end of the day.
And be sure to check out her official website, PersephoneSins.com for private bookings if you are definitely a big fan of hers.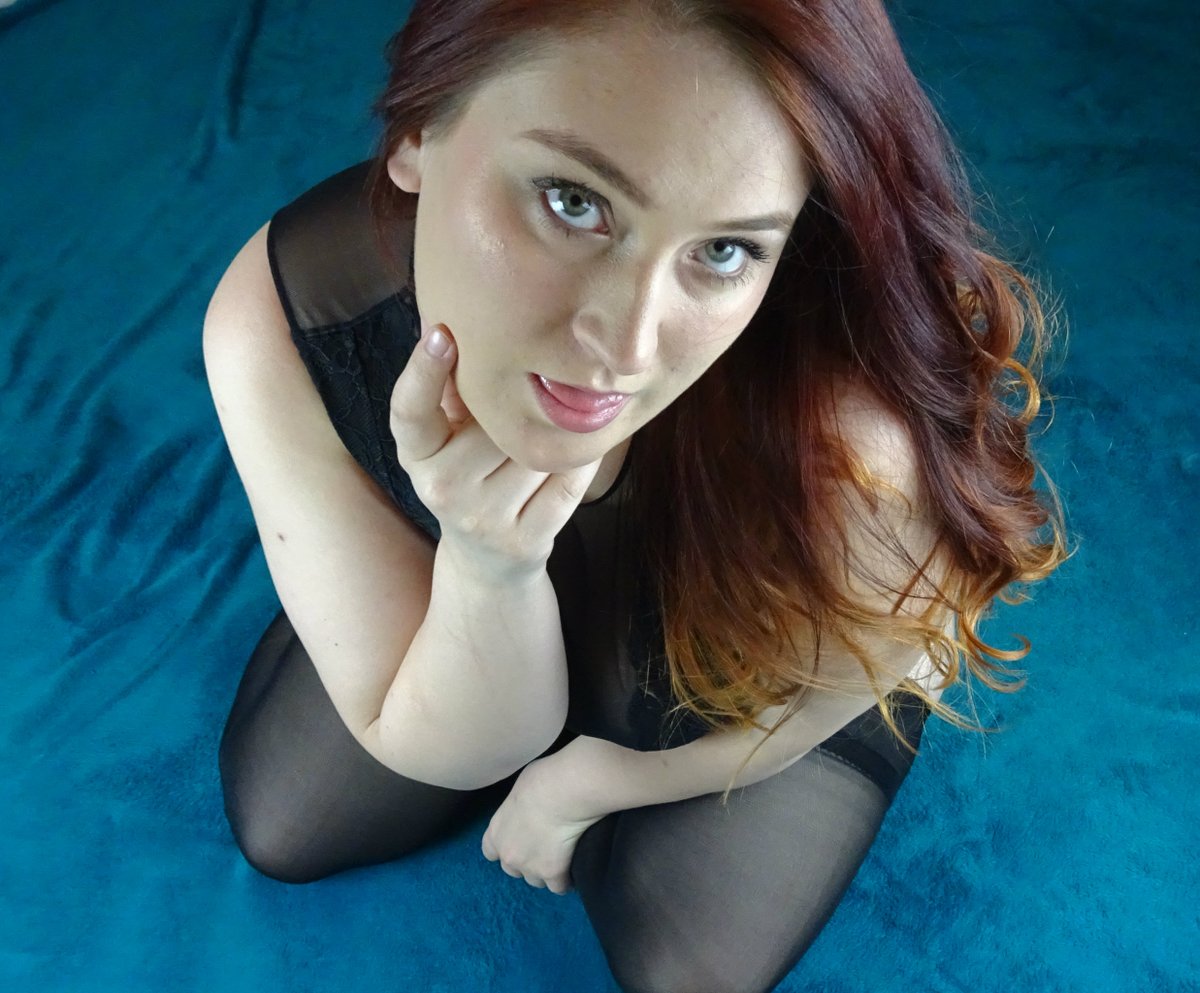 Sexcraftboobs So where are you from?
Persephone Sins Originally from Bendigo but now live in Melbourne in australia.
Sexcraftboobs What have you been up to lately?
Persephone Sins Producing and being in videos and content for my website PersephoneSins.com and working as a private escort! I also study part time to become a hairdresser in the future.
Sexcraftboobs How long have you been modeling? And when and why did you first decide to model?
Persphone Sins I originally started when I was 18 and then left it alone until this year. I am 24 now. I decided to do it because I am extremely sexual and enjoy being naked as well as the flexibility. That's what attracted me to the adult industry.
Sexcraftboobs Have you done any webcam and skype shows before?
Persephone Sins Yes, in the past. I have done the occasional show on my website and plenty of private skype shows in recent history. I plan on doing weekly webcam shows on my website sometime in 2017.
Sexcraftboobs Have you watched any porn before your modeling career? If you do it? How often?
Persephone Sins All the time. My favorite porn star is Angela White. I absolutely love her content! I watch porn almost everyday.
Sexcraftboobs What kind of personality do you have as a model?
Persephone Sins Sexually aggressive but shy about it! 😉
Sexcraftboobs Do have a boyfriend, or are you married?
Persephone Sins Single, I prefer being a total slut! 😛
Sexcraftboobs What do you do when you not modeling? How is a normal day in your life?
Persephone Sins Playing video games, watching tv shows or at school studying hairdressing. That's pretty much me! I'm a complete nerd! 😛
Sexcraftboobs What is your bra size? When did your breasts start to grow? How was it back then?
Persephone Sins I originally was completely flat until I turned about 16 and then they exploded into F cups. I always wanted big boobs so I was very happy. I since have expanded to a 16GG/14H size range.
Sexcraftboobs Now you have a nice round ass, can you measure how big or huge your ass is?
Persephone Sins "49" Inches around my hips! 🙂
Sexcraftboobs Do you sell bras and panties to fans?
Persephone Sins Yes! I sure do. My store can be found at Manyvids.com! 😉
Be sure to check out her other official website, PersephoneSinning.com for original softcore contents if you are definitely a big fan of hers.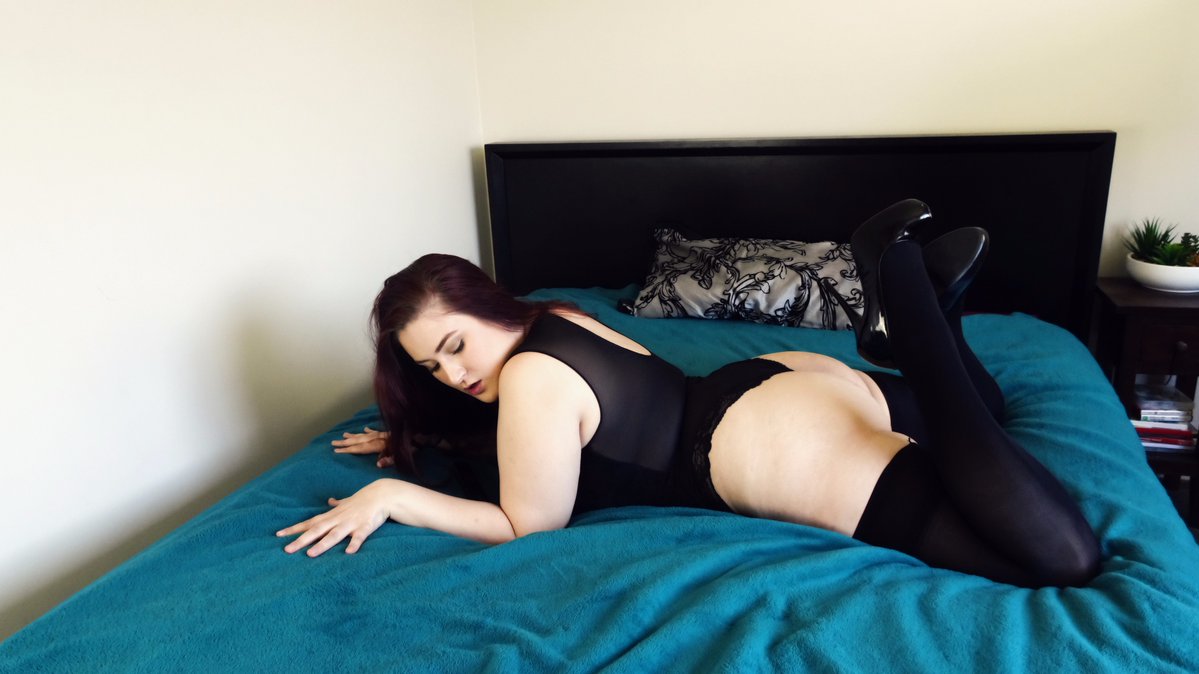 Sexcraftboobs Now you have done softcore videos, but have you done any boy/girl or hardcore videos before? Would you like to do hardcore? Or that just not your thing?
Persephone Sins I haven't done hardcore yet but its coming in the future exclusively to my website. 😉
Sexcraftboobs Do you like titty-fucking?
Persephone Sins HELL YES!!! 😀
Sexcraftboobs How do you masturbate?
Persephone Sins With my fingers or my palm power vibrator. I need intensity at a fast pace to cum.
Sexcraftboobs What are your sexual fantasies about?
Persephone Sins For me, I love being dominant towards both men and women. The porn I love watching is when the woman gets absolutely destroyed by a dick. Its fascinating.
Sexcraftboobs If you had three wishes, what would you wish for?
Persephone Sins Money, Happiness and Great sex! 😛
Sexcraftboobs What is your short-term and long-term goals inside modeling and outside?
Persephone Sins Hopefully to get regular content posted on my website and work harder in general. I'm a bit slack but I am really trying to make 2017 my best year. As for outside of modelling I will be completing my hairdressing course at the end of 2017 so I will be excited that its finally over.
Sexcraftboobs Have you ever got any proposals from any adult studios or photographers?
Persephone Sins I'm not really interested in shooting for other companies at this stage unless the offer is really good or I get some creative control over the content. I am a complete control freak and need to be in control of everything. Which is why I run my own website and shoot all my own stuff.
Sexcraftboobs How do you promote yourself?
Persephone Sins Mostly through twitter and a little bit of facebook.
Sexcraftboobs Do you have any random thoughts?
Persephone Sins I really want some more triple cream brie and some chocolate.
Sexcraftboobs Is there anything you would like to add for fans reading this interview? Any final words?
Persephone Sins You can follow me at the following locations – Twitter: @SephSins, Escorting: PersephoneSins.com, Porn: PersephoneSinning.com and Clipstore: Manyvids.com. 🙂 😉
Like as before you can follow this gorgeous bbw escort/camgirl on twitter, @SephSins to learn more about her and be sure to check out her two websites for original contents as well as private bookings if you are definitely a big fan of hers.
Here is a special video teaser from the lovely Persephone Sins to sign this interview off, enjoy!
Preview video for https://t.co/hDXU08cbjG

One of the many reasons to sign up 😉 pic.twitter.com/TDnwKRIKK3

— Persephone Sins (@SephSins) January 3, 2017