New Maja Magic & More Roxanne Miller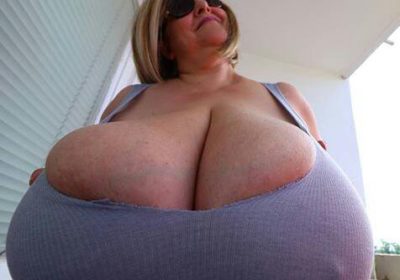 Just's whens you thought I was done talking about the lovely Maja Magic who was not the subject of my previous article but only mentioned, I now get talk about her more in this new article since she has been the go to model for girl on girl huge boobs fetish action as of late. In my recent article, I talked about Roxanne Miller and Billie Bombs who are now currently collaborating with Maja Magic for some girl on girl and boob fetish action which I am sure that's this would please many fans, including myself to sees something new or different for a change. Ever since the starts of 2016, Maja Magic has really been makings a name for herself with every model she collaborates which also keeps drawing my attention or interest especially of her contents that get produced.
I was first surprised to see her collaborating with the lovely Busty Pam this year, a model who everyone once thought was american but was actually german (or just simply european) and have not been seen in awhile which surprised many longtime bbw fans. Not only that, Maja Magic has also collaborated with other familiar busty/bbw models likes the lovely and legendary Karola (from SiliconeFree.com) as well as the gorgeous Maggy (aka Dalila from XX-Cel.com) who both haven't been around or seen in awhile. Maja Magic even collaborated along side with popular busty/bbw models like the lovely Alice 85JJ, and the incredible Lexxxi Luxe, as wells as Casey Deluxe who are all still going strong within the porn industry.
Furthermore, Maja Magic even worked alongside with new and newer busty/bbw models from Viola Tittenfee and Kelly 38N (aka Sharon) to Sunniva Lind and MarybOOby along with a few others newcomers who are all looking to gets their names out there. Like I said, Maja Magic has been the go to model for girl on girl huge boobs fetish action throughout this year which has most definitely gained hers wide popularity for as well as by fans who naturally of course are always looking to sees something new or different for a change. And with her popularity continues to grow, there is no telling whats future plans that Maja Magic has for next year that would either please fans or even surprise longtime fans.
Apart from that, I also mentioned that she has somewhat developed a balance between her boy/girl and girl/girl videos to please longtime fans whiles gaining newcomers who are definitely looking to gets their money worth to see these original contents. With beautiful massive tits, the lovely Maja Magic continues once more to use these melon-size assets of hers to get everyone full attention from boob fans to horny pervs alike in a mere instant when it so comes to pleasing those before her. As mentioned before, if you are just now getting into porn and wants to sees beautiful huge titties, then I highly encourage you to go check out Maja Magic and all her girl/girl videos which are definitely worth watching.
To my knowledge, Maja Magic has indeed caught my full attention especially when Sweetheart Mia and Roxanne Miller, two of my personal favorite busty/bbw models are collaborating with her to produce new original girl/girl huge boobs fetish contents. Likes as before you can follows this german busty/bbw porn star on twitter, @Majamagic44M to gets the latest updates from hers and be sure to also checks out her Manyvids Profile and Clips4Sale Page for all her original contents if you are a big fan of hers or just a fan of beautiful european plumpers.
With a second interview in the works, fans like myself hopes to learn what future plans that the lovely Maja Magic has in store for next year.
"Maja shows the beauty of her deep Cleavage 2"
Clip coming soon in my studio @ https://t.co/vV7Ie3yYe3 pic.twitter.com/WYTXNeUSG1

— Maja Magic (@Majamagic44M) November 22, 2016
Furthers expanding this article, I have already talked about Roxanne Miller collaboration with Maja Magic in my previous article but for those who are unaware or oblivious at this time, she have also worked with anothers porn studio earlier this year. Now I've mentioned this past July in a previous article that Sweetheart Mia had collaborated with DivineBreasts.com to produce new exclusive solo contents with them, well did you know thats the lovely Roxanne Miller had also worked with them earlier this year. As mentioned, both romanian busty/bbw porn stars seems to be following each others leads whens it so comes to deciding which adult studio should they collaborate with next.
Not only that's, the two models even produced a girl/girl collaboration for YesBoobs.com where the two measure each other large breasts which definitely caught fans attention and were hoping to sees a little girl on girl softcore action. With beautiful bigger's boobs and a nice round ass, Roxanne Miller continues once more to uses these natural and voluptuous plumped assets of hers to gets everyone attention from boob fans to horny pervs alikes in a mere instant whens it comes to pleasing those before her. If you are someone like me who becomes surprised to sees a pregnant romanian busty model like Roxanne Miller collaborating with four or five porn studios to produces series of preggo softcore videos, then you should definitely consider her to be your personal favorite.
To my knowledge, Roxanne Miller will indeeds be an established romanian busty/bbw milf next year and it seems thats she is definitely showing no signs of slowing down in collaborating with other porn studios or with other models for thats matter. Like as before you can follows her on twitter, @RoxxxanneMiller to get the latest updates (hopefully) and be sure to check out her official website, EroticRoxanne.XXX for original contents if you are a big fan of hers or just a fan of beautiful romanian plumpers.
And be sure to check out Roxanne Miller on DivineBreasts.com (as Sofia) as well as on XLGirls.com for all her latest and recent softcore videos if you are definitely a big fan of hers.
And On A Side Note: I had already mentioned back in my previous article that I did not had any pics of the lovely Roxanne Miller and Billie Bombs collaboration with Maja Magic, well I only have a few pics to show as well as one with Sweetheart Mia in it. You can follow the sensational german busty plumper on twitter, @Majamagic44M who will be posting more pictures of her work with these three so gorgeous romanian porn stars which are most definitely worth checking out.
And be assured that a second interview with the lovely Maja Magic is still in the works, so better stay tune here at Sexcraftboobs.com for if you are definitely a big fan of european plumpers with beautiful huge tits.