New Curvy Quinn & Promotional Banners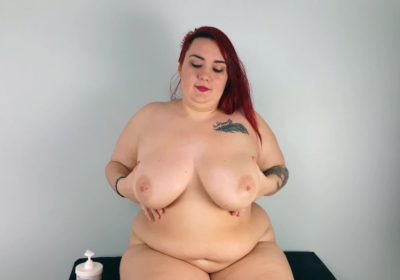 I'm sure by now that many of you have heard that the lovely Curvy Quinn has been busy collaborating with a few male talents like Thor Johnson in producing new originals contents for her Manyvids Profile to helps furthers expands her wide popularity. Takings a break from being a bbw brothel at LoveRanch.net, she now aims to focus more on her own contents to helps gain further popularity by fans who of course are looking to sees something new from her likes more hardcore action. So thats being said, Curvy Quinn aims to make a further name for herself by producing more original contents for those who looking to get their money worth.
On top of thats, fans like myself are still eagerly waiting and hoping to see her producing original contents on an official website (powered by ModelCentro.com) which would definitely helps further expand or boost her wide popularity. With very beautiful huges tits and a nice round huge ass, Curvy Quinn continues once more to use these voluptuous plumped assets of hers to get everyone attention from boob and bbw fans to horny pervs alike in a mere instant whens it comes to pleasing those before her. There is no doubt in my mind that her new original contents would definitely make any guy dick hard for her in a mere instant.
To my knowledge, she indeed continues to show potential as a model who is so definitely looking to furthers expand her wide popularity once more by simply giving fans like myself whats they really wants to see from her which is more new original contents. Like as before you can this very gorgeous bbw porn star on twitter, @CurvyQuinn to learns more about her and be sure to check out her profile over at Manyvids.com for all of her original contents if you are a big fan of hers or just a fan of beautiful plumpers.
With an exclusive interview still in the works, bbw fans can definitely expect to see more new original contents from the lovely Curvy Quinn throughout this month and possibly next month, so better stay tune.
Furthers expanding this article, many of you on have heard thats I been making custom twitter header logos for models especially newer ones who are looking to use social media as their main outlet source of gaining wide popularity by more fans. Not only that, I'm also now making promotional banners for models especially the ones who looking to start building their own brand of porn by having stylish banners that would definitely helps gets their names out there to more fans or to more newcomers. And while I have not done this for any small buts up and coming independent porn studios just yet, I've made several custom twitter header logos and promotional banners for several notable models.
Thats being said, this has open up a whole new door for me in helping out some of today's most sensational models especially newer ones who are either still not getting enough attention by fans or just looking to start building their own brand of porn with something. And on top of that, having a custom twitter header logo or a stylish promotional banner (or both) can possibly helps spark interest in a major porn studio who looking for the next gorgeous big boobs or bbw model to collaborate with. Apart from that, this can so definitely also be useful to models who are using others social networking sites like facebook, tumblr, google+ and instagram to help further get their names out there.
To my knowledge, this indeed has definitely open a whole new door for me which has also encourage me to starts craftings my skills in making better custom twitter header logos and more stylish promotional banners for more models who are looking to gets theirs names out there. Like as before you can follow me on twitter, @Jaura450 and @Sexcraftboobs2 to get the latest updates like news or announcements if you are a big fan of my work or just a fan that looking to see beautiful big boobs and bbw models.
And be assured that I will not only be making a page for this here on Sexcraftboobs.com but will definitely be making more custom logo headers and promotional banners for more models, including newcomers.