MiaBigTits Hardcore & Snapchat Takeover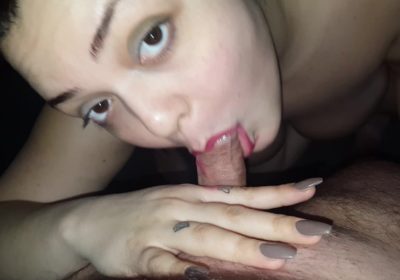 For those who haven't heard, the lovely MiaBigTits is now officially doing boy/girl videos which I'm sure that it would pleases and thrills many fans that most eagerly looking to sees something new or different from her for a change. She have already uploaded a couple of hardcore videos this week and is possibly expecting to upload more throughout on her official Manyvids Profile where fans can surely get their money worth to see some boy/girl action for a change. That's being said, if you are growing tire of watching a lot of softcore videos from other favorite busty camgirls, then I highly encourages you to go checks out this romanian busty camgirl this week for some original hardcore action.
And while those that are still waiting for other romanian models like Roxanne Miller and Sweetheart Mia to finally go full on hardcore for the very first time, I do have to say thats I am kind of surprised to see MiaBigTits moving into boy/girl territory since there haven't been's anything new from her before this week. Unlike some boob fans who's has mix emotions about it, I actually do enjoys seeing MiaBigTits gets fucks on camera by a lucky stud which would definitely helps her to further expand or boost her popularity as a gorgeous romanian busty camgirl. Also, this may not be her first hardcore videos she have produced sinces it has been stated in my Exclusive Interview that she have done boy/girl videos before.
Apart from that's, boob fans are still eagerly waiting and hoping to sees her collaborate with a few major porn studios to produces serious hardcore contents which would definitely be worth checking out for anyone who is looking to see something new or different from her for a change. With gorgeous huge tits and a nice round huge ass, MiaBigTits continues to uses these voluptuous curved assets of hers once more to gets everyone full attention from boob fans to horny pervs alike in a mere instant when it so comes to pleasing those before her. Bearing the thought of seeing someone like MiaBigTits sucking and riding cock as well as literally getting fuck on camera by a lucky stud would definitely make any guy dick hard for her.
To my knowledge, it is indeeds a good thing that boob fans can so get their money worth to see MiaBigTits in hardcore action which would forever be the mains popular trend within the porn industry since more softcore models continues to move into that territory. Like as before you can follows her on twitter, @MiaBigTits to get the latest updates and be sure to check out her profile at Manyvids.com for all of her original contents if you are a big fan of hers or just a fan of big boobs, in the meantime check out these pics if you are not convinced by my words.
And be assured that a second interview with the lovely MiaBigTits is in the works, so stay tune here at Sexcraftboobs.com for that if you are definitely a big fan of hers.
Furthers expanding this article, some of my fellow bloggers have created their own snapchat accounts as of lately and allowing models to takeover them to post anything that would help attract or gain followers who are looking to see something new or different for a change. Now I'm not all familiar with Snapchat since the app is very new to me along with other popular apps like Kik and Periscope which I am starting notice thats a lot of models are now using to promote themselves as well as helps further build up their fan base. That's being said, I notice that this Snapchat Takeover is starting to become a common trend as of late especially since a few of my fellow bloggers like BewbieBlog and BoobsRealm are using it to helps further expand or boost their popularity.
Not only that's, even some porn studios like PlumperPass.com and BBWHighway.com are starting to use it and allow their models to takeover their accounts for exclusive behind the scene looks which comes to show that this popular trend continues to grow everyday. And because of this, I am proud to happily announce that Sexcraftboobs.com is now on Snapchat with open-arms to any gorgeous busty or bbw models who wants to takeover it account for an entire day or two of naughty fun games. For the next couple of weeks or so, the official Sexcraftboobs Snapchat will be taken over by some of your favorite gorgeous models from busty to bbw alike.
I highly encourages you as a fan to go follow me on there, both the lovely Sweetheart Mia and Kinky Q had taken over my account earlier this month and there will be more taking over it next month if you are definitely so looking to sees something new or different for a change. Be sure to also follow me on twitter, @Jaura450 when I announces which busty or bbw models will be taking over Sexcraftboobs Snapchat throughout weeks as well as get the latest updates if you are definitely a big fan of my work.
And be sure to follow both Sweetheart Mia and Kinky Q on Snapchat for naughty fun games if you are definitely a big fan of these two gorgeous models.