Exclusive Interview With MiaBigTits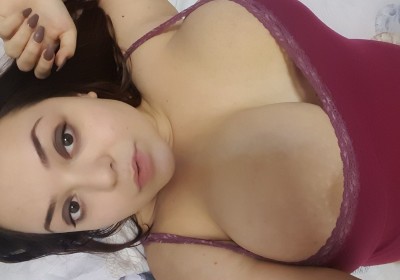 Best known for her voluptuous assets, MiaBigTits is a romanian but is also your so typical busty camgirl who loves chatting with fans on webcam over the years by offering them private one on one sessions which gains her popularity for. And like so many average camgirls, there may not be anything new from her at this point but her webcam shows are always worth checking out for anyone who are looking to see softcore action and those curved assets of hers expose. There are always somethings gorgeous and voluptuous about romanian busty camgirls  which draws in so many fans attention when doing webcam shows.
With beautiful huge tits and a nice round huge ass, MiaBigTits uses these voluptuous curved assets of hers to get everyone full attentions from boob fans to horny pervs alike in a mere instant especially when it comes to putting on a great cam show. In this exclusive interview, MiaBigTits finally reveals all and tells us what her plans are in the world of webcam as many boob fans are eagerly wanting to know the answers while hoping to see more of her or something new from her this year. With that being said, I hopes that you are excited to learn something from her that would makes you get your money worth for a private one on one session with her afterward.
To my knowledges, she is a gorgeous busty camgirl which is naturals for a romanian with a fun personality as she continues to chat with boob fans and offerings them private sessions to build up or expand her popularity once more. Like as before you can this romanian busty camgirl on twitter, @MiaBigTits to learn more about her and be sure to check out her webcam shows at Chaturbate for private one on one sessions if you are a big fan of hers or just a fan of big boobs.
In the meantime here is my exclusive interview with the lovely MiaBigTits to leave you satisfy at the end of the day.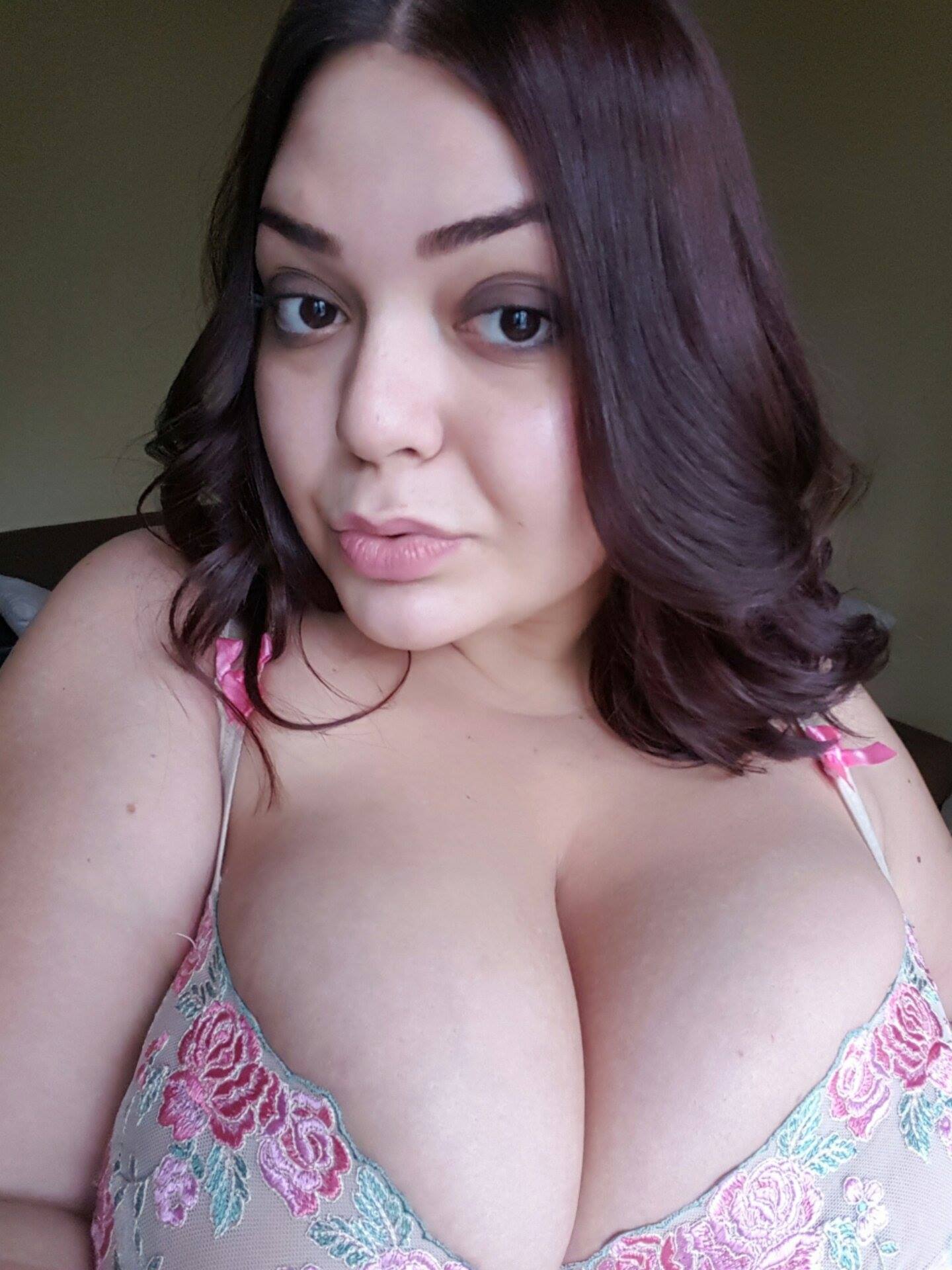 Sexcraftboobs So where are you from?
MiaBigTits I live in Europe, in a country named by many guys "the land of big boobs" lol .. Romania! 🙂
Sexcraftboobs What have you been up to lately?
MiaBigTits Hmmm, well lately I haven't been as active on cam as I would have liked to be, but I am getting back on that soon! 😉
Sexcraftboobs hHow is your webcam and skype shows doing?
MiaBigTits My shows are doing great. Sadly and recently I had a few problems that kept me off the cam, but I will be back on it in the next days! 😉
Sexcraftboobs When and why did you first decide to model?
MiaBigTits Well…this is a longer story for me. First time I encountered this, when I was 19 in a crappy studio. I only worked there for a week,and I never did this again for the next 2 years, lol. After 2 years, I discovered how to cam in the comfort of your home, and do your own shows the way you like it and it got stuck on me. 😛
Sexcraftboobs Have you watched any porn before your modeling career? If you do it? How often?
MiaBigTits Yes, I have watched porn haha. I think everyone does, and whoever is assuming they don't watch it..well they are just liars, lol. I watch it a few times a week. 😛
Sexcraftboobs Do have a boyfriend, or are you married?
MiaBigTits No, I don't have a boyfriend. I've been single for the past two years. 😉
Sexcraftboobs What do you do when you not modeling? How is a normal day in your life?
MiaBigTits Well, I have two dogs. Two american staffordshire terriers. They take a lot of my time, but I do love to spend my time with them. Just going for a walk, play in the yard with sticks or snuggle in bed watching a movie.
Sexcraftboobs What is your bra size? When did your breasts start to grow? How was it back then?
MiaBigTits My bra size is currently is 44J. I've been in a weight loss process for the past three to four few months, managed to lose 12 kilos so far but no, my boobs didn't shrink haha. I always was bustier in school than the other girls, but I think it fair to assume my boobs starting going from big to monster tits, lol four or five years ago, after I finished high school I started putting on some weight.
Sexcraftboobs Have you met many fans, both in public and on social media? How do they react? Any conversation so far?
MiaBigTits Actually, I had a date with a fan. That only fan I met so far. It was really nice, he been tipping me a lot and one day he surprised me with a huge money transfer, I was shocked, so I reallly wanted to repay him. We actually met twice after this, and we are still close friends and talking till this day.
To any newcomer who is a big fan of Roxanne Miller and other romanian busty models, you will definitely become a big fan of the lovely MiaBigTits after this interview.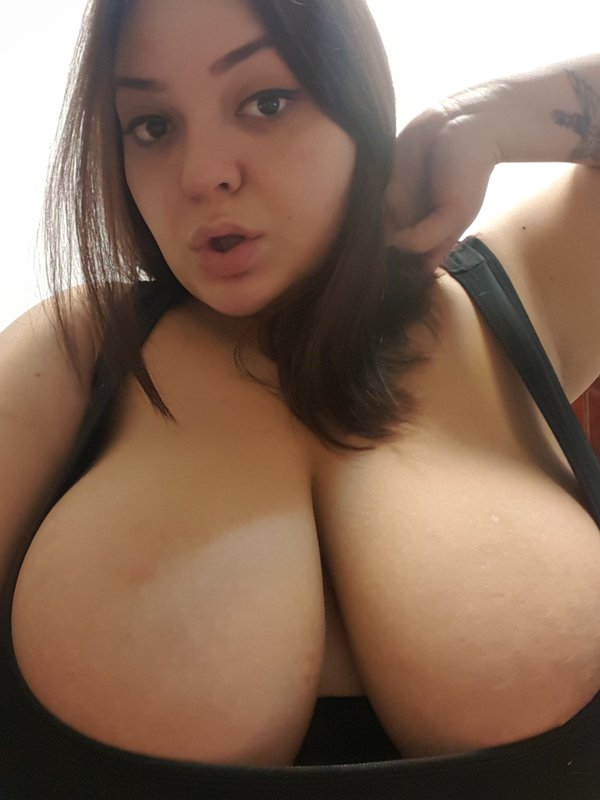 Sexcraftboobs When doing webcam and skype shows, do you use a lot of sex toys? What kind do you use?
MiaBigTits Yes, I do use sex toys. Dildos or lelo vibrators. I don't have as many as I would want two, but I'm working on that as well! 😉
Sexcraftboobs Would you ever like to have guests come on your webcam shows?
MiaBigTits I actually had a girlfriend as guest in my show. She just started camming and I wanted to help her out gain some followers, so we soflty cammed together once or twice. 🙂
Sexcraftboobs Now you done a lot of softcore suff as of late. Have you ever done any boy/girl or hardcore scenes? Would you like to do hardcore, or that just not your thing?
MiaBigTits Well, I never did hardcore camming, especially with someone else. But I do have some boy/girl and girl/girl videos. 😉
Sexcraftboobs Do you like titty-fucking?
MiaBigTits Well, with these tits I would be a shame not to like titty-fucking, haha! 😛
Sexcraftboobs How do you masturbate?
MiaBigTits If I masturbate outside cam I rarely use toys, I prefer my fingers. 🙂
Sexcraftboobs What are your sexual fantasies about?
MiaBigTits I always fantasied about a threesome with a guy and a girl but never happened. Well yet, lol! 😛
Sexcraftboobs If you had three wishes, what would you wish for?
MiaBigTits Hmm, three wishes…. immortality, health and $$$$, haha yes I'm greedy I know. If I had a 4th wish would be to end the world hunger, lol. Ok… I can trade my immortality for that! 🙂
Sexcraftboobs Is there any busty or bbw porn star or camgirl you admire?
MiaBigTits I do watch and like a few girls on cam, but no one in particular.
Sexcraftboobs What is your short-term and long-term goals inside modeling and outside?
MiaBigTits Short term is to improve my shows, get new outfits, toys and get rid of the little shyness I still got. Long term, haven't make one yet. We will see where life takes me. 😉
Sexcraftboobs Have you ever got any proposals from any adult studios?
MiaBigTits I've had a proposal from Scoreland. Sadly, they said they need hardcore contents, so I denied it.
Sexcraftboobs How do you promote yourself?
MiaBigTits I don't promote myself as much as I should. I'm a twitter and social network newbie, lol. I mostly just tweet a pic of myself live and shouting to ppl I'm going live, haha. I need some social network skills! 😛
Sexcraftboobs Do you have any random thoughts?
MiaBigTits A pizza would be great, lol! 😛
Sexcraftboobs Is there anything you would like to add for fans reading this interview? Any final words?
MiaBigTits Please follow me on twitter, @MiaBigTits and on chaturbate as well: Chaturbate.com/miabigtits and if you didn't meet me yet, you definitetly must and I promise you won't regret it. xoxo 🙂 😉
Like as before you can follow this gorgeous romanian busty camgirl on twitter, @MiaBigTits and be sure to check out her webcam shows at Chaturbate.com for a private one on one session with her if you are definitely a big fan of hers.