Meet Skyler Blu Jai & Christy Live Debut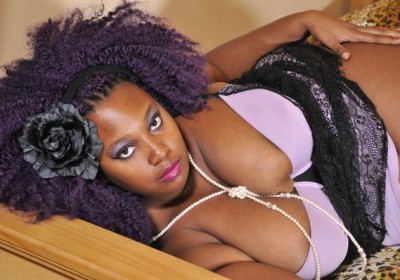 Best known for her plumped assets, Skyler Blu Jai is a bbw camgirl who wants to have playtime with many fans on webcam by offering them private group chats and one on one sessions which is typically what gains her popularity for. Not only that, she also love to travel and have attended to a few live adult events such as Exxxotica where fans can finally meet her and other models in person which further expand her popularity as camgirl that has a cult following in some certain circles. You can say that some less-known camgirls are the more interesting ones which is natural since fans love to see more of them and learn more about them.
While she have not gain mainstream success, bbw fans are hoping and expecting to see more of her soon or something new from her this year especially if she aims to start making a name for herself by producing her exclusive contents to boost her popularity further. With beautiful huge black tits and a nice round huge ass, Skyler Blu Jai uses these voluptuous plumped assets to get everyone attention from bbw fans to horny pervs alike in mere instant especially when it comes to putting on a great cam show. And while she maybe a typical bbw camgirl at the moment, there is no doubt in my mind that fans has not yet seen the best of her.
To my knowledge, Skyler Blu Jai is a gorgeous looking camgirl with voluptuous plumped assets that demands attention and would definitely make any guy dick real hard for her in a mere instant as she aims to take full advantage of this to become more well-known to many fans. You can follow this gorgeous ebony camgirl on twitter, @Skyler_Jai to learn more about her and be sure to also check out her webcam shows at BBWCAMHOUSE.COM or ALLBBWCAMS.COM for private one on one sessions if you are a big fan of hers or just a fan of beautiful plumpers.
And be assure that an exclusive interview with Skyler Blu Jai is in the work, in the meantime here are a few pics for those who are new or familiar with this gorgeous ebony bbw camgirl.
Further expanding this article, I am sure by now that many of you have already heard and seen Christy Live debut at PureBBWLinks this month where she got fucked by ChristianXXX which is surely worth watching for anyone who looking to see something new. It was somewhat of a surprise to see her on there after she had done two more hardcore scenes for PlumperPass but in the end, fans would love it since the site is dedicated to exclusive bbw contents which is worth checking out. So with that being said, PureBBWLinks will continue to grow especially with Christy Live appearing on which thrilled many fans
Not only that, some of the most well-known bbw porn stars has also appeared on there such as Lexxxi Luxe, Eliza Allure and Alexxxis Allure who all collaborated with ChristianXXX in hardcore action which is definitely worth watching. And there is no doubt in my mind that Christy Live would return to PureBBWLinks to please and thrill bbw fans yet again with more hardcore action since ChristainXXX himself would definitely love to have her back on there at some point. With beautiful huge tits and a nice round huge ass, she surely knows how to put those voluptuous curved assets on display when it comes to getting fuck.
To my knowledge, PureBBWLinks is a great site that continue to grow with more beautiful plumpers drawing their interest to it from the well-known ones like Christy Live to newcomers alike who looking to get fuck good and hard to satisfy many bbw fans before them. Like as before you can follow this gorgeous ebony porn star on twitter, @cammodelchristy to learn more about her and be sure to check out her official hardcore debut at PureBBWLinks if you are a big fan of hers or just a fan of beautiful plumpers.
And be sure to check out my Exclusive Interview with Christy Live if you are new or unfamiliar with her and is just now starting to become a big fan of hers.