Exclusive Interview With Christy Live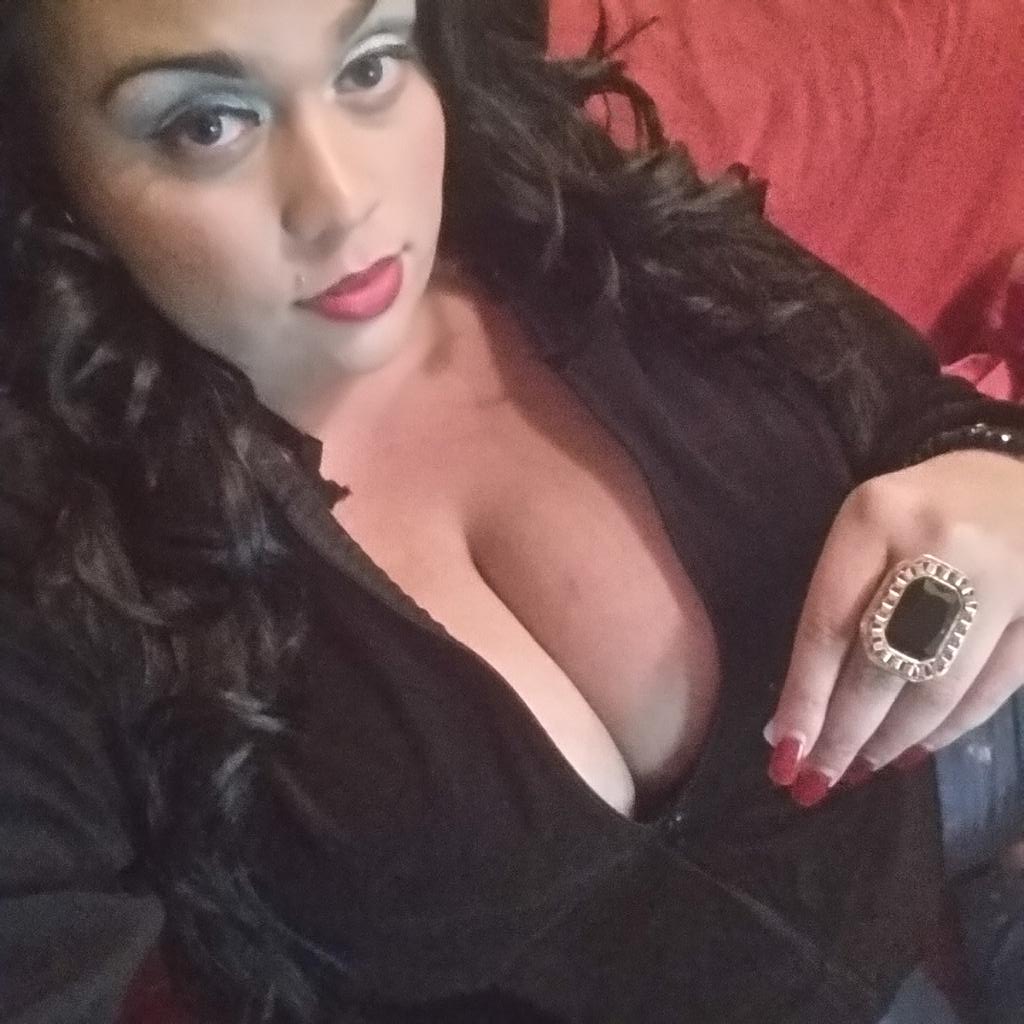 While best known for her webcam shows, Christy Live is one bbw individual who is looking to gain or farther expand her popularity through social media, most notably on twitter which is always the best place to find beautiful plumpers like her to follow. Not only that, bbw fans can also find her on the ChubbyParade forum site where she have posted one or two videos on there to view which are definitely worth watching especially for anyone who is very unfamiliar with her.
However apart from that, Christy has not yet broke into the porn industry which many bbw fans are hoping for since she is gorgeous enough to work with some major adult companies to gain wide popularity. In this exclusive interview, the lovely Christy Live reveals all and tells us what her plans are as many bbw fans are eagerly wanting to know the answers while hoping to see something new from her throughout this year.
With voluptuous curved assets, she continues to make a name for herself as a bbw camgirl who enjoys entertaining her fans by chatting and going private with them to farther expand the current status of her popularity. Like as before you can her on twitter, @christylivexxx to learn more about her and be sure to check out her webcam shows on Cammodels if you are a big fan of hers or just a fan of beautiful plumpers.
And be sure to check out Christy Live clips4sale page for all of her exclusive video contents which are definitely worth collecting for any bbw fans.
Sexcraftboobs So where are you from?
Christy Live Born in the Bay Area. Been living in Nevada for 20 years.
Sexcraftboobs What have you been up to lately?
Christy Live Besides working nothing too much. Just trying to come up with a game plan.
Sexcraftboobs How are your webcam and skype shows doing?
Christy Live At this time I only do webcam here: christylive.cammodels.com. In the future I may offer Skype shows. As a camgirl I'm always trying something different. I never know what to expect. One minute I could be cramming my mouth full of cupcakes and the next minute I'm laughing and making fun of a small penis (small penis humiliation). Of course the typical pussy pounding , dildo sucking w/spit, dirty talk. taboo, role-play, race play, feederism, phone sex. On occasion I will get someone who just wants to tip and talk because they need companionship.
Sexcraftboobs When and why did you first decide to model?
Christy Live I have been a camgirl since the fall of 2013. For several years I would see advertisement (spam) on every other site I was browsing but it never sparked any interest because they only ever displayed thin Barbie models and well… you get the picture. Lol! 🙂
Sexcraftboobs Have you watched any porn before your modeling career? If you do it? How often?
Christy Live I get horny as shit at times so I do use porn and pretend I'm the girl getting hammered. Sad life I lead. LOL! 🙂
Sexcraftboobs Do you have a boyfriend, or are you married?
Christy Live Never been married. Single going on one year. I only date men over 40. I have my eye on one person who could get the business forwards, backwards, upside down, side to side, On the floor, in the car… I mean I've made it clear to him…we will see if it 'works' out … Even a one night stand would make my year. *blushes* 😉
Sexcraftboobs What do you do when you not modeling? How is a normal day in your life?
Christy Live I'm too fancy. I love reading a good book, going shopping, maybe watch a movie. Suck a little cock! 🙂
Sexcraftboobs So I heard that you are into music and can rap?
Christy Live Yes! 🙂 I have been into music and writing since middle school. Music literally has been the only thing that has allowed me to escape from reality on a bad day. My 1st go around in music was not a good one. The track that I shared with you, the person on the intro/outro really conned me out of $1.000s and I lost my apartment and everything in it because I trusted him. Talk about kicking somebody when their down. Lol! My music style is raw,nasty and definitely needs a parental advisory warning on it. Haha! Lately it has been on my mind real tough and I am thinking about getting back into the studio. We will see. 🙂
Sexcraftboobs Do you have any thought of becoming a singer/rapper?
Christy Live I still would like to record and release some new music eventually. Most definitely! 🙂
Sexcraftboobs What is your favorite rap songs/singers?
Christy Live You just opened a can of worms. LOL! 🙂 I can list 1,000 songs right now. But here's what's currently on my playlist in no specific order: 🙂
Warren G – Just Another Day
Big L –  Size em up
Jeremih- Planes
Jodeci- Freakin You
Aaliyah- Age ain't nothing but a number
DJ Quik – That Nigga'z Crazy
DJ Quik- Shine
Rihanna- Bitch Better Have My Money
Mally Mall ft. Too Short – Chose
Project Pat – Leave Me Alone
Project Pat- Sackful
Sexcraftboobs What is your bra size? When did your breasts start to grow? How was it back then?
Christy Live My breasts are DDD or F cup. Depends on make and model. Like a car. LOL! 🙂
Sexcraftboobs Now you have a nice huge round ass, can you measure how big or huge your ass is?
Christy Live When I was heavier it was 54 inches. Not too sure now though. Would be interesting to find out! 🙂
Sexcraftboobs Now you have a wordpress blog site where you are trying to start your very own modeling business?
Christy Live I already respond daily to different camgirls seeking advice via twitter and email for tips and tricks. In the future I would like to provide an interactive, non profit platform for them.
Sexcraftboobs While doing webcam shows and being on twitter, are you still committed on starting your own modeling business?
Christy Live At this time it's a vision I have. Not yet set in stone.
Sexcraftboobs Have you met many fans, both in public and on social media? How do they react? Any conversation so far?
Christy Live I interact with anyone who speaks to me. I have yet to meet my supporters in person. Hopefully soon! 😉
With voluptuous curved assets, Christy Live can definitely get any guy or perv turn on in a mere instant which is the reason why that she is just so damn gorgeous.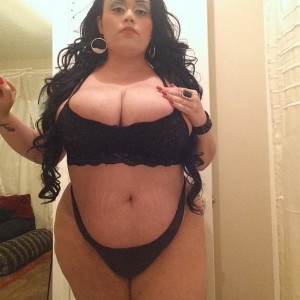 Sexcraftboobs When doing webcam shows, do you use a lot of sex toys?
Christy Live I have multiple rubber cocks. That reminds me… Haven't had any human cock in almost ten months. LOL! 🙂
Sexcraftboobs Do you use multiple cam sites to get more attention?
Christy Live Streamate is my favorite! 🙂
Sexcraftboobs What gets you turned on for sex?
Christy Live MMMMMM. You had to ask.. I love a manly man who isn't afraid to take what he wants. Don't ask to kiss me, push me against the wall and kiss me. Don't ask me to suck your cock, tell me to do it, enforce that I know the rules and daddy is in charge. Choke stroke. Lay me on my back and choke me as you penetrate me. Disrespect me. Threaten me. Don't cause bodily harm. But hurt me enough to put me in my place. Don't ask if I like anal, just lube your cock and bend me over. When I'm sucking your cock take it out of my pretty little mouth and slap me with it. Got it? -Christy Live 😉
Sexcraftboobs Do you like titty-fucking?
Christy Live As long as the tip hits my lips! 🙂
Sexcraftboobs Is there any busty or bbw porn star or camgirl you admire?
Christy Live I absolutely adore and admire Samantha38G, Pinky, Julia Sands, I have never met these lovely ladies but can say that from looking in from the outside they all each have something special about them. Pinky has been grinding doing her thing and Julia Sands seems like a vivacious, fun loving pinup doll… And well, Sam is a legend ….. Duh! she's the Elvis of BBW Porn! 🙂
Sexcraftboobs What is your short-term and long-term goals inside modeling and outside?
Christy Live My goal is to work hard for as long as I can. I would like to webcam for at least ten more years and maybe offer some sort of program to newer camgirls. Most of us have nowhere to turn when we need help or have camming related issues.
Sexcraftboobs Have you ever got any proposals from any adult sites?
Christy Live Yes! I will be working for an amazing company very shortly and I am so beyond thankful and excited. stay tuned for details! 😉
Sexcraftboobs What is one thing people tell you?
Christy Live That I make them laugh. I'm told almost on a daily basis by other cam girls that they watch me on cam because it lifts their spirits and helps them do better. Recently I had a top camgirls DM me on Instagram to tell me thank you. I also have had other camgirls create customer accounts on Streamate to tell me thank you for making them laugh. I've been through a lot of hellish moments and seen a lot of things in my 28 years of life but the one thing nobody can ever take from me is my ability to make others smile and laugh.
Sexcraftboobs How do you promote yourself?
Christy Live Word of mouth is number one in my opinion because if one person really adores you they will surely tell their friends about you and their friends will eventually get curious and at least check you out. I have also paid a few bucks to post on different ad sites. They say twitter is good but I just don't enjoy twitter too much. I do enjoy social networking because I love taking and sharing pictures but I usually don't advertise there. Most importantly is HOURS SPENT ONLINE. To build a following you need to spend TIME online and getting to know your fans and potential supporters/fans/customers. Without TIME spent your pretty much a ghost. Talk and interact with anyone who says hello in your chat room. Also be yourself! Never (no matter what) be a doormat. In my experience I found that I'm respected much more. Be honest! Don't promise something you can't deliver. I turn down potential jobs daily on cam because I may not be able to deliver and I don't believe in taking someone's hard earned money if I know up front I'm not the man for the job! Honesty DOES help build a fan base. Be real , be authentic and do your best with what you have to work with.
Sexcraftboobs Tell me about your 1st shift on cam, any hesitations/emotions?
Christy Live I had bills due and my unemployment was running out so my 1st hesitation was figuring out a way to survive and my 2nd hesitation was who the hell would hand their hard earned money over to a non-Barbie. Here I am, cute face but out of shape. I went out and bought a webcam. My webcam sat in the closet hidden under a blanket for about 1 month or so. I would open my closet and peak at the unopened webcam and quickly close it again. After I paid my last bit of bills I began to panic. It was around 1 a.m. when I decided it was do or die time. I went to log in for my 1st shift and instantly became frozen in place. There I sat, ten layers of makeup and a too small bikini top with my big green cucumber and a torn nylon around it. (I couldn't yet afford dildos, lube or condoms). I logged off and realized my bills still needed to be paid the following month. I logged back on to the cam site but this time with my hello kitty snuggie wrapped around my head and body. I lasted another 5 minutes before logging off and going to sleep. It wasn't until the next night around the same time that I logged on with the same 10 layers of makeup and too small bikini top. Because I was new I was lost and confused. Luckily there was a kind gent who helped me and even spent time in paid chat going over things with me. My 1st shift lasted about 12 hours. I made around $21 I believe and for me that was awesome for the simple fact that SOMEONE actually spent money on me (the chubby wubby with a cute face). Society is to blame I feel for putting a cap on what constitutes for beautiful! Just saying.. My 1st paycheck was around $300 or so but the hours I put in would bring me thousands today (now that I have a fan base) , however being I am more seasoned I know that that many hours will = burnout and that's no bueno. How I overcame those hesitations was getting off my ass and figuring out a way to make things work. Some days are a struggle and I second guess myself but I have an awesome fan base who reminds me daily just what a lucky girl I am.
Sexcraftboobs Any tips for upcoming models?
Christy Live Do some research so you can make the best decision for yourself. It's very easy to fall victim to a studio pimp. Always sign up directly under the website unless you are working from a studio at an actual location and not a pretend online studio that doesn't have a physical address (not saying don't trust them all, just be careful). Google is your best friend if used correctly. Read reviews before joining, take notes and study the models on the site you are signing up on to get an idea of what to expect. Study but do not copy them. Once your naked body or image is online it's there FOREVER. It's not something you can get back and there's a chance down the line when you have moved on from the adult industry your content may pop up at an embarrassing time (use your imagination).
Best way for the fellas, my main cam site is Streamate. I ask kindly that you sign up using my direct link to play with me or 1,000′s of others 24/7 so I can get credit. my direct link is: http://www.christylive.cammodels.com (check out my reviews too!) Never hesitate to contact me on twitter: @christylivexxx . Instagram: bbwchristylive
Sexcraftboobs Random thoughts?
Christy Live YES! I have to vent a little. I never did understand what people get out of fat shaming! Does it make others feel better about themselves?? Everyday on webcam at least once I'm told how disgustingly fat and hideous I am and that I have no business being on a website like that. Am I wrong because I love myself? Would I be right if I stopped loving myself and joined the army of trolls who probably don't even love themselves?? I'm BIG, I'm PLUMP and I'm also confident. I'm not perfect and don't think I'd want to be. Growing up I was called fat/stupid/ugly by my own family members on a daily basis and after so many years of that I believed it. It wasn't until I was older that I realized that I'm not the one who needs to change. Throughout the years I grew a really thick skin. I'm thankful to now be able to laugh and brush it off. What do people really think they're accomplishing by fat bashing and name calling? Is there some kinda gratification being an online bully, or a bully in general? At times I'd LOVE to have a flat tummy and be able to buy the outfit off the manikin but I'm reminded that THIS is the body I was born with. My frame is naturally wide so I couldn't get stick thin if I wanted (If I could I would look all kinds of crazy LOL). Does being FAT and loving myself make me as bad as a rapist or murderer?? (because some of you act like it).. I feel there's more important issues in the world besides who loves their belly rolls and who does or doesn't only eat carrots for their 3 daily meals. I say live and let live. I always say if it doesn't prevent me from paying my bills I can care less what someone else does/says as long as they're not harming others around them! 🙂
Sexcraftboobs hIs there anything you would like to add for fans reading this interview? Any final words?
Christy Live YES! Love yourself! If your skinny, embrace your skinny… if your fat, embrace your fat! if you can't embrace and accept you for you why should anyone else? I'm considered obese according to the wall chart Dr. (insert name here) has posted in the waiting room…. If only I could put these Cheetos and slim jims down.. kidding! 🙂 😉
Be sure to check out all of my latest articles on Christy Live by clicking HERE to learn more about  her if you are definitely a big or true bbw fan of hers.