Maja Magic On Webcam & More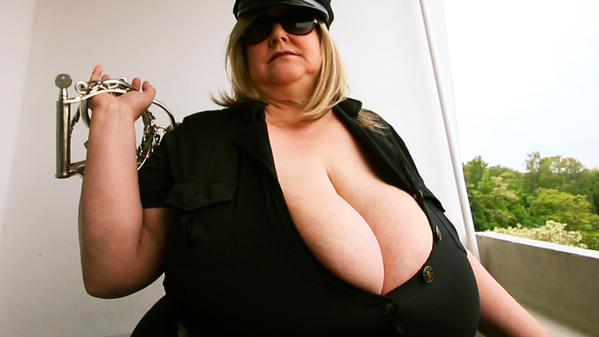 For those who have not heard, Maja Magic is becoming an instant new sensation as of late since she continue to produce a lot of softcore and hardcore videos to farther expand her popularity as a bbw porn star. And not only that, I have just discovered that she is now doing webcam shows on Cammodels where bbw fans can finally chat with her and get their money worth for a private one on one session with her.
I am sure to my knowledge that no boob or bbw fan would pass up for the chance to chat with a gorgeous plumper from Germany like Maja Magic who can easily get everyone attention in a mere instant especially when her monstrous size tits are being display on webcam. For any bbw fan who wondering what kind of webcam she does, my knowledge is simply the usual cam stuff like perhaps free chats and private one on one sessions which is natural for any model that new or unfamiliar with cam sites.
And bbw fans can also expect the other usual webcam stuff such as dildo, masturbation and oiling up those melon size tits of hers which all can only be seen when someone go private with her. Also, do not expect to see any guests coming on her webcam shows at this time since it is uncertain when that will happen while Maja Magic naturally camming solo which many bbw fans would still enjoy. If you are definitely a big fan of hers and want to chat with her on webcam, I encourage you to go on Cammodels and get your money worth for a private one on one session with her to get some booblicious satisfaction.
And be sure to check out Maja Magic official clips4sale page for the latest softcore and hardcore video contents that are definitely worth buying any bbw fanboy.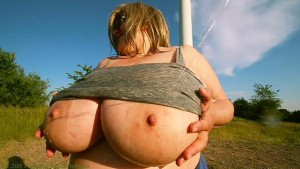 Apart from her webcam shows, Maja Magic has also been making a name for herself as of late by collaborating with other bbw porn stars and newcomers who possessed monstrous size tits as hers. So far to my knowledge, she collaborated with Karola who is best known from SiliconeFree for her 48ZZZ juggs which has definitely gain her wide popularity from many fans and made her into a sensational bbw porn star.
Maja Magic collaborated with Svenja who is somewhat of a newcomer to my knowledge and has some nice huge tits that craving for attention from bbw fans to horny pervs alike which makes her unique. And then there the collaboration with Maggy who also somewhat of a newcomer with amazing huge beautiful tits that would definitely everyone attention and make guys dicks real hard for her in a mere instant. And take note that she is also somewhat new to twitter, @maggy38m for those who want to chat and learn more about her at this time since something tell me that bbw fans will see more of her throughout this year or in near future.
With that being said, these are bbw models that Maja Magic has collaborated with thus so far to my knowledge which definitely shows that she is farther expanding her wide popularity and making a name for herself with these collaborations. With beautiful huge tits, she is definitely using them to her advantage to gain some attention from bbw fans to horny pervs alike in a mere instant to receive greater success for all of her booblicious new contents that she have produced. Like as before you can follow this sensational European bbw porn star on twitter, @Majamagic44M for all the latest news and updates if you are definitely a big fan of hers or just a fan of beautiful plumpers.
And for those who are new to my site, be sure to check out my exclusive interview with the lovely Maja Magic to learn more about her if you are just becoming a big fan of hers.