Exclusive Interview With Maja Magic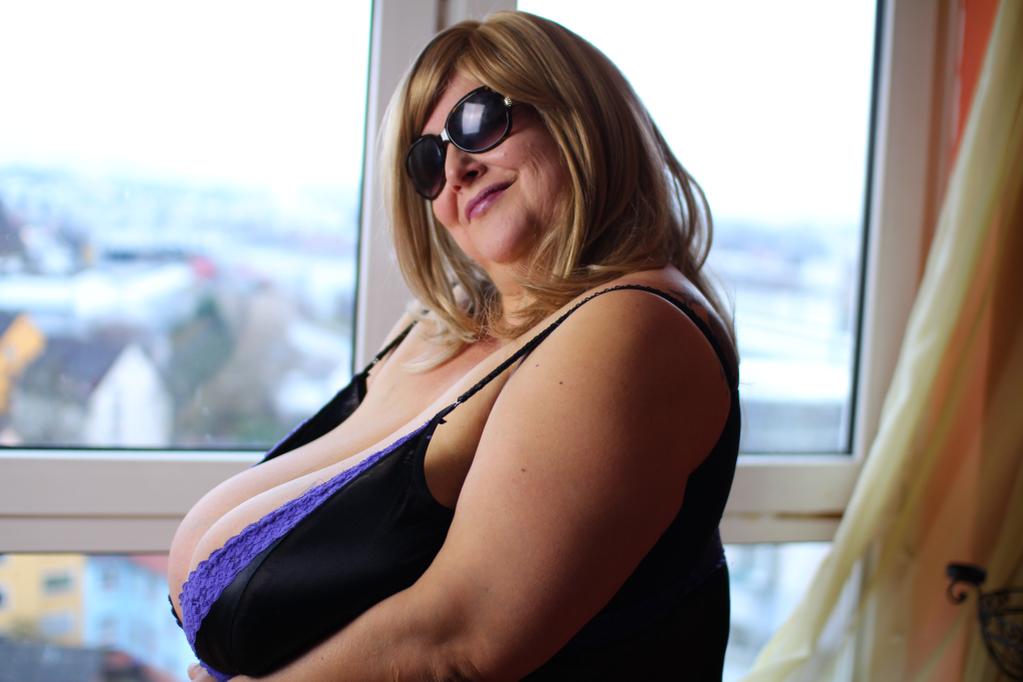 After her official debut at Divine Breasts the German bbw porn star, Maja Magic wanted to make her presence felt known around the world by exposing those natural melon-size tits of hers to gain wide popularity through social media. Since then, she has become an instant sensational by many bbw fans around the world for her huge tits that always make every guy dick hard especially when she bounces or jiggles them all about.
With her popularity continues to grow, she has even gone beyond her softcore performance and went full on hardcore in a few scenes with her husband who has been very supportive of her over the years. In this exclusive interview the German plumper, Maja Magic finally reveals all and tells us what her plans are in the porn industry as many bbw fans are eagerly wanting to know the answers while hoping to see her on some major popular adult sites in the future.
There is no doubt in my mind that such sites like Score and PlumperPass might have their sights set on this German plumper despite the fact that she does not showing her complete identity to the general public of the porn industry. But like as before you can follow this bbw porn star on twitter, @MajaMagic44M to learn more about her and be sure to also check out her official clips4sale page if you are a big fan of hers or just a fan of bbw, in the meantime here is my exclusive interview with her.
While bbw fans may not be able to see her eyes or attempt to discover her true identity behind those sunglasses but at least her melon-size tits are still definitely a sight to behold.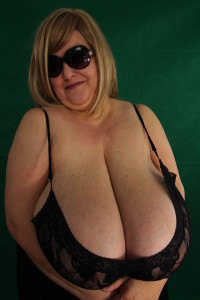 Sexcraftboobs So where are you from?
Maja Magic I am from Germany.
Sexcraftboobs What have you been up to lately?
Maja Magic I just started modelling a few weeks ago, so there is a lot to do like producing pics and clips and promoting the studio. Apart from that I have a family and a fulltime job.
Sexcraftboobs When and why did you first decide to model?
Maja Magic My husband loves huge breasts ever since and I realized that I enjoy showing myself when he shot pics of me and released them at an appropriate forum where the users reacted enthusiastically. In November 2014 I appeared at Divine Breasts and since December we have a studio at clips4sale.
Sexcraftboobs Have you ever done webcam and skype shows before?
Maja Magic I don't do webcam and skype shows now, maybe I will in the future.
Sexcraftboobs Have you watched any porn before your modeling career? If you do it? How often?
Maja Magic Of course I saw a few porn clips in my life like everybody else, but rarely.
Sexcraftboobs Have you watched your own scenes?
Maja Magic I always look at my clips before they are released. My husband does the filming and editing and I often let him decide because he knows best what boob fans want to see, but if I don't like a scene or have an idea, he certainly accepts that.
Sexcraftboobs Now it clear that you are married?
Maja Magic Yes!
Sexcraftboobs What do you do when you not modeling? How is a normal day in your life?
Maja Magic I work, I have kids, I have friends and family, I lead a completely normal life.
Sexcraftboobs What is your bra size? When did your breasts start to grow? How was it back then?
Maja Magic I have 44M Cups. My breasts started to grow very early and they are still growing. As a teenager it was a strange feeling to have bigger breasts than all the other girls. I remember feeling like a freak at some occasions. Over the years a lot of people recommended a breast reduction to me, but when I found out, that so many guys loved my titties, this was no option anymore.
Sexcraftboobs Have you met many fans, both in public and on social media? How do they react? Any conversation so far?
Maja Magic I never meet fans in public. I meet a lot of people in my everyday job, but I work disguised when I do modelling. I meet a lot of fans on social media and I really like chatting with them, when I have time to do so. I love their compliments and some guys support me or provide me with ideas for new clips for example. Lots of them are really nice and respectful.
Maja huge tits is no myth but they are definitely magically enough to make any guy dick real hard before her in a mere instant.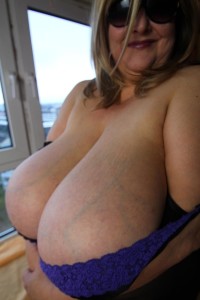 Sexcraftboobs Now you only done one or two hardcore scenes on your clips4sale page. Are you going to do more? Or would like to do you more?
Maja Magic We have a lot of ideas for clips, hardcore is included. I want everything to be magic. We are working on our style.
Sexcraftboobs Do you like anal fucking?
Maja Magic Not really and definitely not on camera.
Sexcraftboobs Is there anything else do you prefer or like to prefer? Spit, swallow or facial?
Maja Magic I love to play and I prefer whatever corresponds to the game.
Sexcraftboobs What about IR, Orgy Group Sex, DP or Bukake?
Maja Magic I tried out a lot of different things over the years and maybe it sounds boring, but the best sex I ever had is with my husband. 🙂
Sexcraftboobs Do you like titty-fucking?
Maja Magic Very Much! 🙂
Sexcraftboobs Is there any busty or bbw porn star you admire?
Maja Magic All these curvy stars that are self-confident enough to courageously show their beauty deserve our admiration.
Sexcraftboobs What is your short-term and long-term goals inside modeling and outside?
Maja Magic Good vibes for everyone around me and myself. I try to do what I love and make a living from our work.
Sexcraftboobs Have you ever got any proposals from other adult sites?
Maja Magic Not so far! 🙁
Sexcraftboobs Is there anything you would like to add for fans reading this interview?
Maja Magic You guys make all the difference. It's your admiration that encourages me to make this job. Thank you! 🙂
Fans can definitely to see more of Maja Magic this year and can only hope to see her on a major popular porn site one day or soon in the future.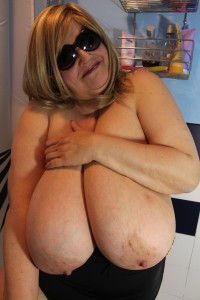 An official fansign photo from Maja Magic for this exclusive interview.