Happy New Year & Miss Rosie Red Intro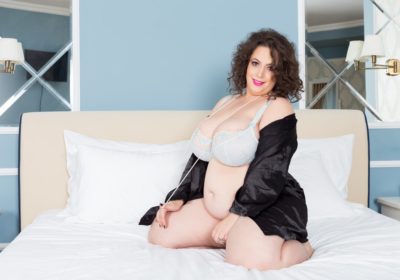 As the year of 2017 finally comes to a close, many of you have already started planning out whats your New Year Resolutions are going to be for 2018 especially for the men and women of the porn industry where new things are just on the horizon. And in this celebration of the new year, Sexcraftboobs.com encourages you to comes join me as we look back at The Best Of 2017 like my second interview with the lovely Sweetheart Mia and my third interview with Roxanne Miller, two of my so personal favorites romanian models. Not only that, Sexcraftboobs.com also encourage you to really go get your money worth by checking out the Best Porn Sites Page for a monthly memberships access to today's popular sites especially if you are new to the blog.
We all celebrate the advent of 2018, fans will definitely expects to see more popular adult sites feature on here in my Porn Site Reviews which I mentioned in my previous article whereas you, the fans wills receive the latest updates to your favorite sites. Not only thats, fans will of course expects to see more of the usual stuff as well likes new featured models and upcoming interviews, and video interviews that will so definitely be worth looking forward to in the new year, so keep an eye out for that. I would like to address the current updates on my upcoming projects but that is for another article which will definitely be a big surprise.
To my knowledge, 2017 had some ups and downs buts in the end, we all had an amazing year and can only so hope thats the year of 2018 gets better as there is always new things or new faces to discover whens it so comes to the porn industry. Likes as before you can follows me on twitter, @Jaura450 and @Sexcraftboobs2 to gets the latest new updates if you are a big fan of my work or just looking to sees something new for a change, in the meantime check out pics in celebration of the new year.
And be sure to check out the lovely Roxanne Miller and other gorgeous models who I have interviewed throughout 2017 as Sexcraftboobs.com wish you a Happy New Year! 😉
Further expanding this article, many of you on twitter have heard about the lovely Miss Rosie Red who is a very gorgeous bbw camgirl that best known for her voluptuous plumped assets which she naturally uses to her advantage to gain popularity by fans. Like with many of today's camgirls, she aims to make a name for herself by producing her own original contents while also entertaining those who naturally of course are looking to see their money worth for a private one on one cam session with her. That being said, the popularity of Miss Rosie Red continues to grow with every original content that she produces while also putting on a great cam show.
On top of thats, bbw fans are eagerly waiting and hoping to see her do lot more in the future or the near future like collaborating with a few major porn studio which would definitely helps to furthers expand or boost her popularity. With beautiful big boobs and one fine round huge ass, Miss Rosie Red knows how to uses these voluptuous plumped assets to her advantage to gets everyone attention from bbw fans to horny pervs alike in a mere instant when it so comes to pleasing those before her. There is no doubt in my mind that those plumped assets of hers would most definitely make any guy dick hard before her in a mere instant.
To my knowledge, she indeeds shows potential as a model who knows how to make a name for herself by producing her own original contents while also entertaining bbw fans on webcam, encouraging them to come get their money worth. You can follow this gorgeous bbw camgirl on twitter, @RosieRedAss to learn more about her and be sure to also check out her official website, RosieRedAss.com for original contents if you are a big fan of hers or just a fan of beautiful plumpers.
And be assured that an exclusive interview with the lovely Miss Rosie Red is in the works, so better stay tune here at Sexcraftboobs.com for that if you are definitely a big fan of hers.