Exclusive Interview W/Liza Biggs A MUST READ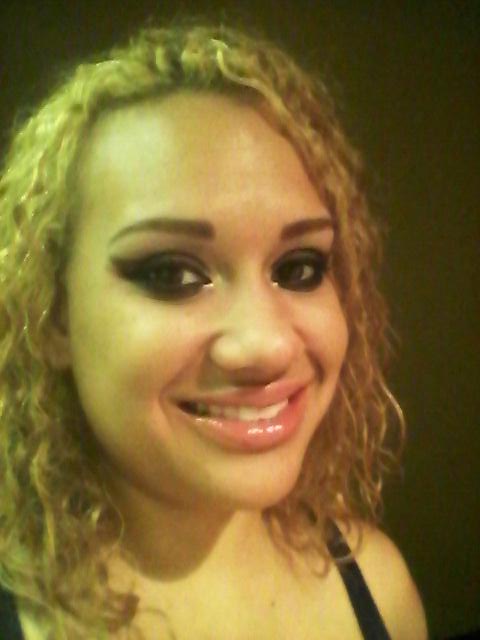 Liza Briggs is definitely the newest edition to Score with a gorgeous face and beautiful huge tits that set her apart from the other busty newcomers as she aims to make a name for herself in the industry which many boob fans are looking forward to. Voluptuous and 100% fuckable she is, many fans have already considered her as either one of their favorites or personal favorite busty newcomer of 2014 as they all hopes to eagerly see more new contents from her soon especially hardcore scenes.
With a few scenes under her resume, she has instantly become a new sensation as many fans enjoys her huge tits and as of now, she finally breaking into doing  hardcore scenes which are definitely something worth watching for any boob fan. In this exclusive interview, the lovely Liza Briggs reveals all and tells us what her plans are in the porn industry as many boob fans wants to know and hope that she would stay in the business to do more hardcore scenes in the future.
You can follow this gorgeous busty porn star on twitter, @liza_biggs to learn more about her if you are a big fan of hers or just a fan of big boobs, in the meantime here is my exclusive interview with her to leave you satisfy at the end of the day.
Be sure to check out Liza Briggs scenes on Score.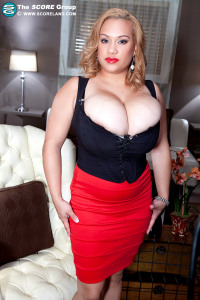 Sexcraftboobs So what have you been up to lately?
Liza Briggs I've been working on getting my website set up for 2015. Lots of pics, vids, and products. That's right, you can own a piece of Biggs! 😉
Sexcraftboobs When and why did you first decide to model?
Liza Briggs I was found by Score, after sending some pics to a lingerie company I buy my bras from. They forwarded my pics to Scoreland who immediately contacted me.
Sexcraftboobs Have you ever done webcam shows before?
Liza Briggs Never have, but I will soon. 🙂
Sexcraftboobs Have you watched any porn before your modeling career? If you do it? How often?
Liza Briggs I am an avid porn watcher, lol. 🙂 But I didn't realize there was a fetish dedicated to just big natural boobs. 🙂
Sexcraftboobs Have you watched your own scenes?
Liza Briggs I have watched all of my own scenes so far.
Sexcraftboobs Now you have done your first b/g scene (or about to) on Score? Have you done hardcore before this?
Liza Briggs I have never ever prior to Scoreland done any hardcore. It doesn't seem so foriegn or taboo to me. I'm very progressive in my thinking, I find a certain art form to it.
Sexcraftboobs Do have a boyfriend, or are you married?
Liza Briggs I have romantic interest that is shaping into something wonderful! It takes superman to tame me, lol. 🙂
Sexcraftboobs What do you do when you not modeling? How is a normal day in your life?
Liza Briggs I workout, enjoy cooking, entertaining friends, I tour art galleries, and travel everywhere.
Sexcraftboobs What is your bra size? When did your breasts start to grow? How was it back then?
Liza Briggs 36JJJ, I started to develop them around 13, I was a C by the end of 5th grade. It was quite awkward being the only girl at school with boobs.
Sexcraftboobs Have you met many fans, both in public and on social media? How do they react? Any conversation so far?
Liza Briggs I have met a few, they all say wow you look better in person and they are not prepared for how big my breast really are. 😉
Liza definitely seem like every man dream.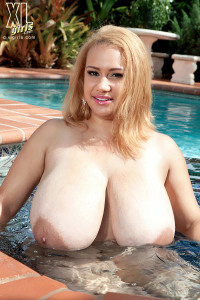 Sexcraftboobs Is there any busty or bbw porn star you admire?
Liza Briggs I admire Maserati…a lot! 🙂 She is one of my crushes! 🙂
Sexraftboobs What is your short-term and long-term goals inside modeling and outside?
Liza Briggs Short term I'm working on exposure and getting myself out there, long term I want to wow the world with all that I have to offer not just in the adult industry.
Sexcraftboobs Have you ever got any proposals from other adult sites?
Liza Briggs No formal offers but my application and pics have been accepted at RealityKings, Yesboobs!, Vivid and a few others. This next year should bring a lot of great scenes, pics, and maybe movies. 🙂
Sexcraftboobs Is there anything you would like to add for fans reading this interview?
Liza Briggs Just thank you for all of your support and keep watching my twitter page for up coming events, vids, pics, and other productions. 🙂 😉
Be sure to check out all of her softcore and hardcore scenes on Score.