Exclusive Interview With Thora Cox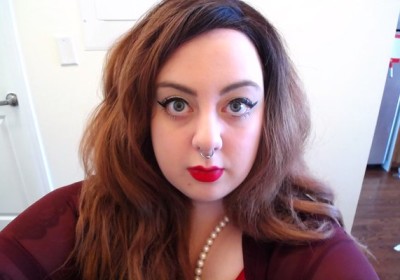 In a much recent article, I introduced you to the lovely Thora Cox who is one of the bbw newcomers that has been gracing' their presences on social media (mostly on twitter) in the last few weeks and have made a big impression on many fans before them. Known for her voluptuous plumped assets, she is also justs now kick-starting her webcam shows where fans can chat with her and to get their money worth for a private one on one session with hers which is of course mostly whats naturally gains her popularity for. That being said, her fan base continues to grow everyday on both webcam and social media as she now aims to becomes a well-known plus-size camgirl.
With beautiful huge tits and one fine round huge ass, Thora Cox aims to uses hers voluptuous plumped assets to gets everyone attention from bbw fans to horny pervs alike in a mere instant when it comes to putting on a greats cam show to makes a first impression on those before her. In this exclusive interview, Thora Cox finally reveals all and tells us whats hers plans are in the world of webcam as many bbw fans are eagerly wanting to know the answers while hoping to sees something new from her this year. And there is no doubts in my mind that major porn studios have their eye on this new bbw camgirl who looking to make a name for herself.
To my knowledge, fans will definitely expects to sees great things from Thora Cox who is showing potential in becomings one of the new sensations this year as she aims to makes a name for herself by giving fans whats they really wants to see from her. Like as before you can follows this bbw newcomer on  twitter, @Thora_Cox to learn more about her if you are just now becoming a big fan of hers or just a fan of beautiful plumpers, but in the meantime here is my exclusive interview to leave you satisfy at the end of the day.
And be sure to check out Thora Cox on webcam at your local cam sites like Chaturbate.com and MyFreeCams.com for private one on one sessions with her if you are definitely a big fan of hers.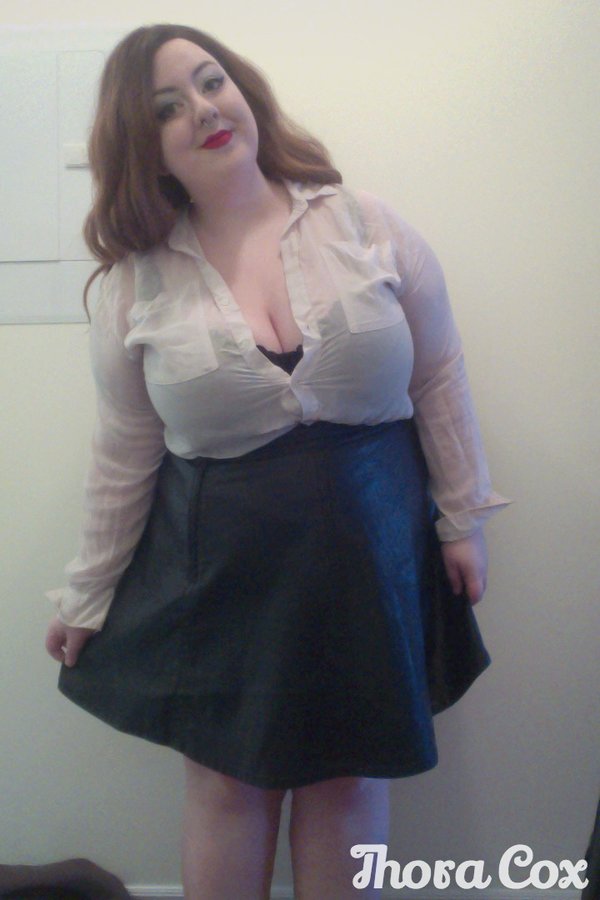 Sexcraftboobs So where are you from?
Thora Cox I was born in Kendall, Florida but have spent the vast majority of my life in Toronto, Canada.
Sexcraftboobs What have you been up to lately?
Thora Cox Preparing for my shoot with PlumperPass, which is going down on April 14th! I'm honestly so stoked and incredibly nervous to work with them, because it's my first major shoot.
Sexcraftboobs How are your webcam shows doing?
Thora Cox I'm just getting started with private webcam shows, but I plan to do shows regularly on MyFreeCams and Chaturbate starting in May.
Sexcraftboobs Have you done any skype shows before or as of late?
Thora Cox Yes, I do lots of private skype shows for fans!
Sexcraftboobs How long you have been modeling? And when and why did you first decide to model?
Thora Cox I started modeling at the age of sixteen (don't worry – I had clothes on at that age, haha). It started with my friends doing fun little photo-shoots with me as the model, and progressed into a career!
Sexcraftboobs Did you watch any porn before your modelling career? If you still do it, how often?
Thora Cox I would watch porn occasionally before I started in the industry. Now I watch it all the time, but mostly for research purposes as opposed to for my own pleasure. I'm always observing what the major starlets are doing on camera, and I try to emulate that while adding my own twist!
Sexcraftboobs Do have a boyfriend, or are you married?
Thora Cox I'm single, but not looking for any commitments at this stage of my life.
Sexcraftboobs What do you do when you're not modelling? How is a normal day in your life?
Thora Cox I'm a big music geek, so I spend a lot of time listening to and performing it. Fun fact: I sing and play five instruments!
Sexcraftboobs What is your bra size? When did your breasts start to grow? How was it back then?
Thora Cox My bra size currently clocks in at a 38J. They started developing in my pre-teen years, I was a DD by the age of 13!
Sexcraftboobs Now you have a nice round huge ass, can you measure how big or huge your ass is?
Thora Cox I don't have a measuring tape on me at the moment, haha. I'll keep you guys posted if I find out!
Sexcraftboobs Do you sell bras and panties to fans?
Thora Cox Yes I do! Fans are more than welcome to email me if they'd like to purchase any.
With beautiful huge tits and gorgeous looks, Thora Cox is another bbw newcomer who shows potential in becoming one of the new sensations this year.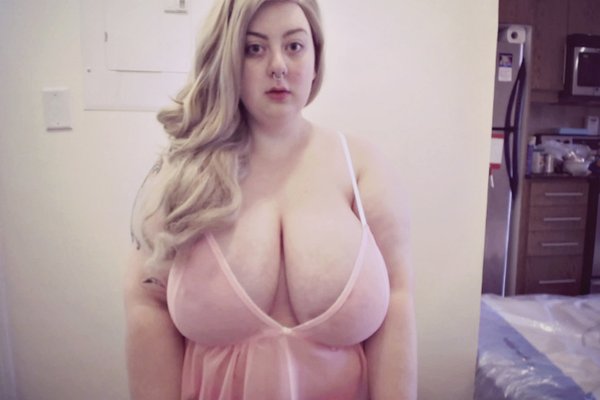 Sexcraftboobs When doing webcam shows, do you use a lot of sex toys? What kind do you use?
Thora Cox I have two dildos and a Hitachi vibrator that I use a lot during shows, and on my own time.
Sexcraftboobs Would you ever like to have guests come on your webcam shows?
Thora Cox Yes, I have a couple of dude friends lined up to do cam shows with me.
Sexcraftboobs Now you done a lot of softcore stuff as of late. Have you ever done any boy/girl or hardcore scenes? Would you like to do hardcore, or that just not your thing?
Thora Cox I actually filmed my first hardcore boy/girl sex scene this past Friday with a dear friend who fucks me every now and then. I had lots of fun and I plan on doing more scenes like that, as well as girl/girl scenes.
Sexcraftboobs Do you like titty-fucking?
Thora Cox I don't personally get off from it, but I'm very much a people pleaser – so if my sexual partners are into it, I'm into it.
Sexcraftboobs How often do you masturbate?
Thora Cox At least once a day, but I skip some in order to maintain my libido for shoots.
Sexcraftboobs What are your sexual fantasies about?
Thora Cox To be honest, I've fulfilled most of my previous fantasies so I just relive sexual experiences that I've already had while I daydream or masturbate.
Sexcraftboobs If you had three wishes, what would you wish for?
Thora Cox An infinite amount of cute clothes, a French Bulldog puppy, and the final books from George RR Martin's A Song of Ice and Fire series.
Sexcraftboobs What is your short-term and long-term goals inside modeling and outside?
Thora Cox One of my short-term goals is getting 1000+ twitter followers before BBWCON this year. My main long-term goal is to have a long lasting career in porn!
Sexcraftboobs Have you ever got any proposals from any adult studios or photographers?
Thora Cox Yes, I have! I'm hoping to work with multiple companies by the end of the year.
Sexcraftboobs How do you promote yourself?
Thora Cox Mainly via social media, and I'm working on launching my official website in the next few weeks!
Sexcraftboobs Do you have any random thoughts?
Thora Cox I have them all the damn time! I swear to god, I have frequent stoner thoughts without even being stoned. My internal monologue says things like, "what if dogs try to make jokes and then get sad when people don't understand that they're kidding because we can't speak dog?"
Sexcraftboobs Is there anything you would like to add for fans reading this interview? Any final words?
Thora Cox Thank you all so much for your support! My career has just started taking off thanks to you guys, and y'all have been so lovely to me so far.
Like as before you can follow this bbw newcomer on twitter, @Thora_Cox to learn more about her and be sure to check out her webcam shows at your local cam sites like Chaturbate.com and MyFreeCams.com for private one on one sessions with her if you are just now becoming a big fan of hers.