Exclusive Interview With Tanya Ivanova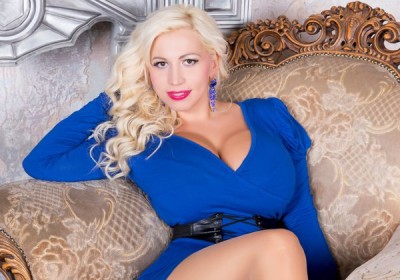 In the world of webcam, there are many gorgeous camgirls out there who remains completely to devoted to their fans by producing their own exclusive contents and making a name for herself other then working or collaborating with major porn studios. With that being said, Tanya Ivanova is a perfect example to that as she remains devoted to her boobs fans and continues to gain popularity for her webcam shows by offering private one on one sessions as well as producing new contents. Possessing voluptuous assets and gorgeous looks, there is a reason why she is known as the Dark Queeen on webcam and social media, because of her assets.
With beautiful huge tits and a nice round ass, she continues to expose those voluptuous curved assets of hers to get everyone full attention from boob fans to horny pervs alike in a mere instant when it always comes to putting on a great cam show. In this exclusive interview, the lovely Tanya Ivanova finally reveals all and tells us what her plans are in the world of webcam as many boob fans are eagerly wanting to know the answers while hoping to see more softcore action or something new from her this year. But while being a gorgeous busty camgirl, she continues to show her support with every exclusive new softcore content she produces to thrill and please many boob fans.
As I mentioned before, she is amazing busty looking camgirl and though it seems that she has the potential to become or establish herself as a porn star, she continues to remain devoted to both her webcam shows and to her fans. Like as before you can follow this gorgeous european busty camgirl on twitter, @1Dark_Queen1 to learn more about her if you are definitely a big fan of hers or just a fan of big boobs, but in the meantime here is my exclusive interview to leave you satisfy at the end of the day.
And be sure to check out her webcam shows on Cammodels to get your money worth for a private one on one session with her if you are definitely a big fan of hers.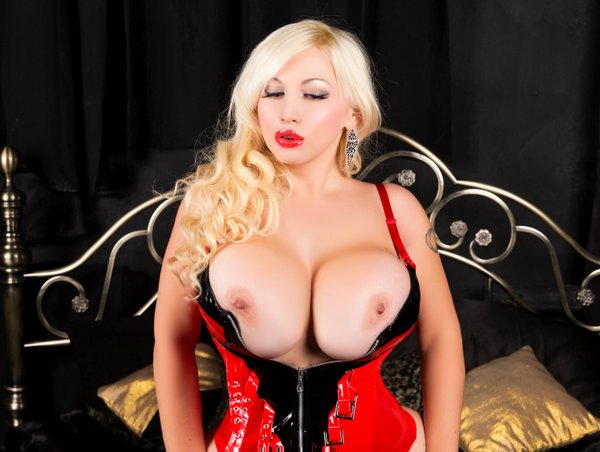 Sexcraftboobs So where are you from?
Tanya Ivanova Riga, Latvia. Now living in Sweden.
Sexcraftboobs What have you been up to lately?
Tanya Ivanova Living, working, a little travel.
Sexcraftboobs How is your webcam and skype shows doing?
Tanya Ivanova Super! Come see me soon! You know where to find me! 😉
Sexcraftboobs When and why did you first decide to model?
Tanya Ivanova Long story. Once upon a time, long ago, I worked in a boutique. The owner would organise photo-shoots from time to time. One time, the models were late, so the photographer asked me. From there, it began. For the last few years, I've worked with webcams, on popular adult sites. I'm not so often online, so when I am, always busy.
Sexcraftboobs Have you watched any porn before your modeling career? If you do it? How often?
Tanya Ivanova Personally I prefer private, intimate love-making, with webcams.
Sexcraftboobs Do have a boyfriend, or are you married?
Tanya Ivanova Many boys, many offers, but still single, sweety. 😉
Sexcraftboobs What do you do when you not modeling? How is a normal day in your life?
Tanya Ivanova With modelling, performing, and travelling, life is full and fulfilling. If I get time off, I enjoy nature, romance of course, and travel. I always miss my friends when I don't see them, so travel a lot to keep in contact. I love theatre and art galleries but don't have so much free time.
Sexcraftboobs What is your bra size? When did your breasts start to grow? How was it back then?
Tanya Ivanova Triple D, and still growing! 🙂
Sexcraftboobs Do you sell bras and panties to fans?
Tanya Ivanova If you're searching for a unique gift, here's the perfect place to find something special! – Manyvids.com/Profile/448281/Tanya-Ivanova
Sexcraftboobs Have you met many fans, both in public and on social media? How do they react? Any conversation so far?
Tanya Ivanova I've fans, friends and followers from all over the world. All shapes, all sizes, all colours, all ages. Everyone uses social media. Everyone sends messages and shares photos. Some like my photos, some love my clothes. Many send gifts, invitations and offers, but I'm busy with modelling mostly.
Be sure to check out her official website, TanyaIvanova.XXX for all of her exclusive softcore contents if you are definitely a big fan of hers.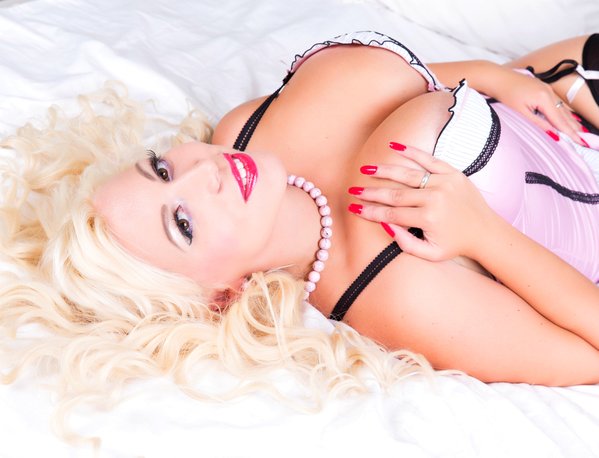 Sexcraftboobs When doing webcam and skype shows, do you use a lot of sex toys? What kind do you use?
Tanya Ivanova Sure, sometimes. Toys are popular. But high heels, pantyhose and stockings are more requested. Lingerie shows too. Fishnets, catsuits. Or modelling leather or latex outfits, as a mistress or dominatrix. I'm fun, friendly, flirtatious. Many of my regulars are fetishists, and they enjoy the opportunity to explore sensuality, and express their sexual desires.
Sexcraftboobs Do you ever have any guests come on your webcam shows?
Tanya Ivanova Guests, and Members, of course. Some like to show. Some are shy. Some are even famous. There are some you would recognize from cinema, some from magazines, but I can't name names.
Sexcraftboobs Now you have done only softcore stuff as of late, have you ever done a boy/girl or hardcore scene or would you like to do one? Or that just not your thing?
Tanya Ivanova What's soft? What's hard? I think too many people are lost in strange worlds with strange ideas about sexuality and sensuality. (Much porno is manufactured simply to make money, by selling images and illusions). My thing is more a natural femininity, glamour and sensuality. I much prefer real experiences and encounters, and I know from regular members too, they enjoy shared pleasure and time together.
Sexcraftboobs Do you like titty-fucking?
Tanya Ivanova Of course! The soft warmth of my breasts smothering his hot, hard, erect desire. Feeling his heartbeat, his pleasure pulsing. Sensing and sharing sensation, until he releases. Ejaculating and climaxing. Yes, it's exciting, and pleasurable, and satisfying. 😉
Sexcraftboobs Do you have any sexual fantasies?
Tanya Ivanova All my fantasies became realities long, long ago! 😛
Sexcraftboobs How do you masturbate?
Tanya Ivanova Mostly with company. How about you? It's fun to cum together. 😉
Sexcraftboobs If you had three wishes, what would you wish for?
Tanya Ivanova Peace, health, happiness, for everyone on earth! Free medicine, free education, free energy. I know this will happen one day. I hope we all live to see it. Imagine: fuel, heat and light, free, everywhere! What a bright and beautiful world it would be! One of my friends is now in the Netherlands, making street lights powered by plants! Another makes light sculptures for exhibitions in Sweden. I admire their ingenuity and wish them both every success!
Sexcraftboobs Is there any busty porn star or camgirl you admire?
Tanya Ivanova I admire them all: everyone who can create; everyone who can convey; and especially something exciting, something erotic, on cam. There is something timeless about desire.
Sexcraftboobs What is your short-term and long-term goals inside modeling and outside?
Tanya Ivanova I love modelling, especially lingerie and high heels, and when I feel sexy, erotic performance online. I love to tease and to tempt. I love to feel powerful over men, to make them aroused and excited. And I love to feel satisfied too, of course. So satisfaction, excitement and temptation are my goals, in short and long term, in modelling and outside.
Sexcraftboobs Have you ever got any proposals from any adult studios?
Tanya Ivanova Too many to mention! 😛
Sexcraftboobs How do you promote yourself?
Tanya Ivanova The best promotion is perhaps ratings, and reviews, so I'm very grateful to all my fans who take the time. I like reading their comments, and especially like the ones that rate me, review me and return to me.
Sexcraftboobs Do you have any random thoughts?
Tanya Ivanova Life's too short to waste.
Sexcraftboobs Is there anything you would like to add for fans reading this interview?
Tanya Ivanova As you can see from my photos, I'm a sensual woman. I'm playful. I like to have fun… so join me, if you know where to find me, and in private, if you feel playful… I hope all your readers will remember that under my clothes, I'm completely naked! 🙂 😉
Like as before you can follow this gorgeous european busty camgirl on twitter, @1Dark_Queen1 to learn more about her and be sure to check out her webcam shows at Cammodels for private one on one sessions if you are definitely a big fan of hers.