Exclusive Interview With Sweetheartmia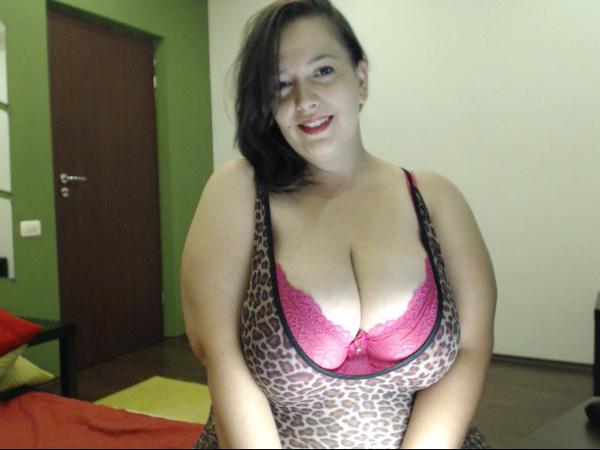 Best known for her beautiful huge tits, Sweetheartmia is a bbw camgirl from Romania who is simply looking to have fun on webcam with many fans which is typical, given the fact that she also somewhat of a newbie on social media. Not only that, she is also one of few Romanian camgirls on twitter where she aims to further expand on both her fan base and popularity by interacting with those that are currently following her at this time.
As for webcam, those beautiful huge tits of hers and that nice round huge ass is demanding attention from both bbw fans and horny pervs alike as those voluptuous curved assets of hers is what makes her unique from other models. In this exclusive interview, the lovely Sweetheartmia finally reveals all and tells us what her plans are in the world of webcam as many bbw fans are eagerly wanting to know the answers while hoping to see more softcore action or something new from her this year.
To my knowledge, she is definitely a gorgeous bbw camgirl with a fun personality and have already collaborated with a more well-known Romanian bbw model which further expand her popularity for it. You can follow her on twitter, @sweetheartmia29 to learn more about her if you are a big fan of hers or just a fan of beautiful plumpers, in the meantime here is my exclusive interview to leave you satisfy at the end of the day.
And be sure to check her out on webcam for private one on one sessions with her if you are definitely a big fan of hers.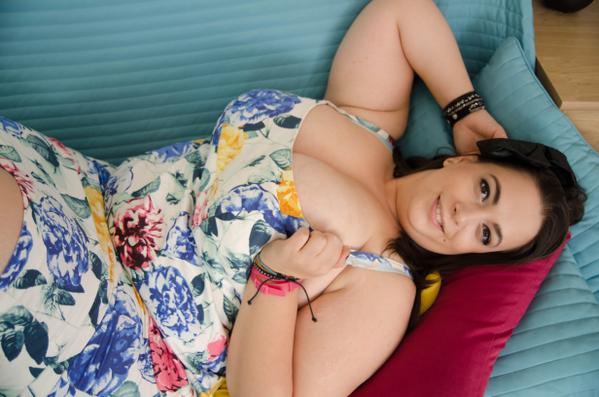 Sexcraftboobs So where are you from?
Sweetheartmia I am from Romania. 🙂
Sexcraftboobs What have you been up to lately?
Sweetheartmia Well I just had a nice photoshoot made by Roxanne Miller that was super fun and she is amazing! 🙂
Sexcraftboobs How is your webcam and skype shows doing?
Sweetheartmia My rooms are always fun! I'm always dancing and making fun with my guys ! my skype shows are pretty hot I like to think so anyway, hehe! 🙂
Sexcraftboobs When and why did you first decide to model?
Sweetheartmia Two years ago, my best friend asked me if I wanna try this cos, she was afraid to try it on her own, I loved it from the very beginning she didn't… and after two years, I am still loving it, making so many cool friends and having so much fun! 🙂
Sexcraftboobs Have you watched any porn before you started your modeling career? If you do it? How often?
Sweetheartmia I did watched porn before, I hate people who say they don't watch porn, everyone does lets face it, haha, I wasn't watching it often but I did and still do enjoy watching porn! 🙂
Sexcraftboobs Do have a boyfriend, or are you married?
Sweetheartmia I am single and not ready to mingle, hehehe I love my single life! 🙂
Sexcraftboobs What do you do when you not modeling? How is a normal day in your life?
Sweetheartmia I love to watch movies and tv shows, go out with my friends, go shopping!!! 🙂 You know women stuff, hahaha I like to wake up late in my free days, I usually walk naked around my house let my body feel free hehe, so yes, in my free days I like to be lazy, haha! 🙂
Sexcraftboobs What is your bra size? When did your breasts start to grow? How was it back then?
Sweetheartmia Well, untill last week I thought I am an F cup but I tried on a HH cup and it fit me, so surprise surprise! 😛
Sexcraftboobs Have you met many fans, both in public and on social media? How do they react? Any conversation so far?
Sweetheartmia Being in Romania is not really easy to meet some of my guys in real life, but we do socialize on twitter, hehe! 🙂
With beautiful huge tits and a nice round huge ass, Sweetheartmia uses these voluptuous curved assets to her full advantage when it comes to getting everyone attention from bbw fans to horny pervs alike.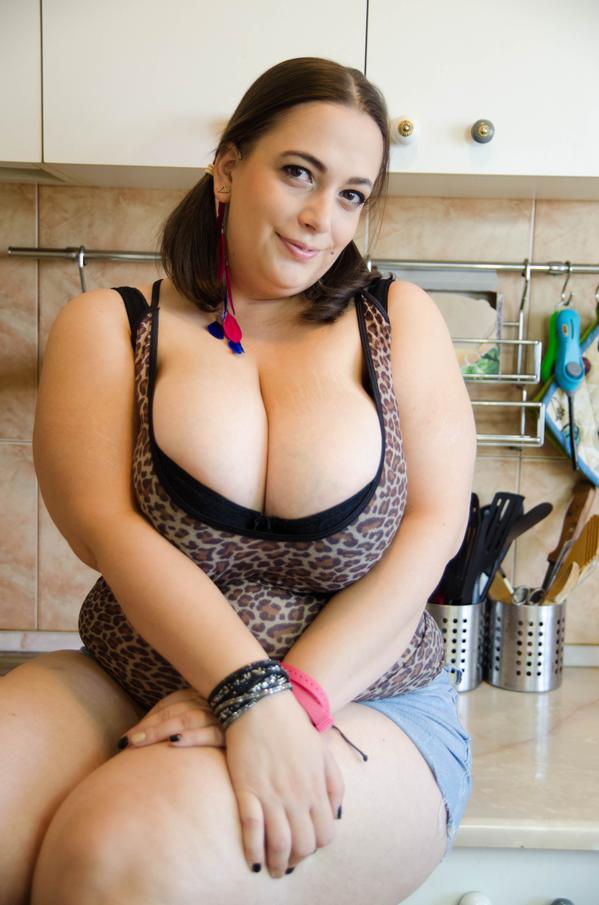 Sexcraftboobs When doing webcam shows, do you like to use a lot of sex toys? What kind do you use?
Sweetheartmia I do like to use toys I have my Mr Purple and Mr Sticky, hehehe both are dildos that I enjoy using on cam! 🙂
Sexcraftboobs Do you ever have any guest come on your webcam shows?
Sweetheartmia Sometimes, I have a friend that just comes to say hi to guys we do not do shows together.
Sexcraftboobs Now you done a lot of softcore stuff as of late, have you done any boy/girl or hardcore videos before or would you like to do one? Or that just not your thing?
Sweetheartmia I only do cam and I do not have any videos at all, just yet.
Sexcraftboobs Do you like titty-fucking?
Sweetheartmia Oh, I love it and with my boobs, its great! 🙂
Sexcraftboobs Is there any busty or bbw porn star or camgirl you admire?
Sweetheartmia I am a fan of Roxanne Miller, she is amazing as a person, a photographer and an artist! 🙂
Sexcraftboobs What is your short-term and long-term goals inside modeling and outside?
Sweetheartmia Hmmm, well short term is to just make things better on cam and long term I am trying to see if I can get a deal with Score Magazine and make a photoshoot with them, it would be great! 🙂
Sexcraftboobs Have you ever got any proposals from any adult sites?
Sweetheartmia I have never got any but I am just one camgirl in so many models that might be better then me.
Sexcraftboobs How do you promote yourself?
Sweetheartmia Well, I am on cam five days out of seven, trying to make myself known in this world.
Sexcraftboobs Do you have any random thoughts?
Sweetheartmia Haha, Random thoughts??? At this moment, my mind is blank, hahahaha! 😛
Sexcraftboobs Is there anything you would like to add for fans reading this interview? Any final words?
Sweetheartmia I wanna say thank you to all of the guys who always come and say hello and put a smile on my face everyday! You all know who you are, big kisses to all of you guys! 🙂 😉
Like as before you can follow this gorgeous bbw camgirl on twitter, @sweetheartmia29 to learn more about if you are definitely a big fan of hers.