Exclusive Interview With Sensei Ryu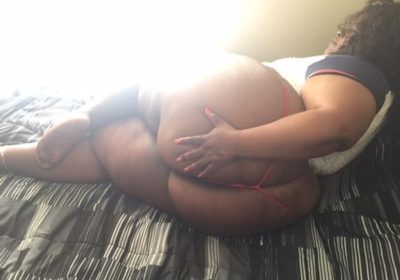 In a recent' article, I introduced to you Sensei Ryu who is somewhat new to social media as she aims to use it to start building up her fan base while all pursuing her career as a camgirl and a fem-dom to gain' popularity from fans. And while she haven't yet started so' doing webcam shows and producing's her very own original contents, fans are waiting for the moment to presents itself when Sensei Ryu finally gives them what they all really so' want to see from her. Not only that, she also even' have plans to collaborate with other well-known camgirl in the next coming months which would surely further expand her popularity.
With beautiful huge black tits and one fine round huge ass, she uses to there so voluptuous plumped assets to her advantage to gets' everyone attention from bbw fans to horny pervs alike in a mere instant when it comes to surprising's those before hers. In this exclusive interview, the lovely Sensei Ryu finally reveals all and tells us what her plans are in the porn industry as bbw fans are eagerly wanting' to know the answers while hoping to sees something new from her this year. There is no telling' what future is in store for her as both camgirl and a fem-dom who like all models of the industry are looking to make a name for herself.
To my knowledge, she is indeed's somewhats of a bbw newcomer with a fun personality and a certain level of potential in becoming the next new sensation who looking to further boosts her popularity and makes a name for herself. So like as before you can follows this ebony camgirl on twitter, @SenseiRyuJin to learn more about her if you are justs now becoming a big fan of hers or justs a fan of beautiful black plumpers, in the meantime here is my exclusive interview to leave you satisfy at the end of the day.
There is no doubt to my knowledge that those ebony plumped assets would definitely make any guy dick hard for her in a mere instant.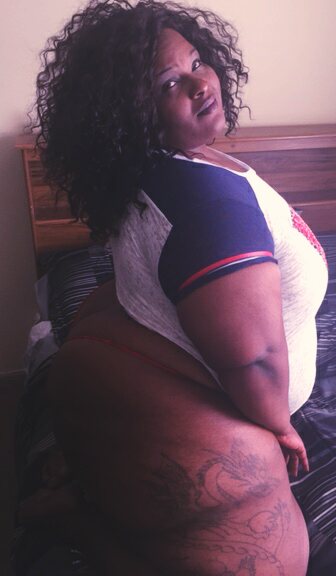 Sexcraftboobs So where are you from?
Sensei Ryu I was born Cook County Hospital on the south side of Chicago. I grew up mainly in Milwaukee and a little town in eastern Washington name Spokane.
Sexcraftboobs What have you been up to lately?
Sensei Ryu This last year, I have been learning and understanding the ways of a FemDom. I'm what some FemDoms consider "a natural Dom." I'm naturally Sadistic both in front of the camera and off. I've had the opportunity to study under The great Empress Kabani to understand in my sexy and twisted mind what I called Tuesday was hard core fetish. Trampling, Crushing, Human Furniture are just a small drop in the bucket of SSBBW fetish I enjoy and am fascinated by. I've been a Pro Domme for the last four years.
Sexcraftboobs How long you have been modeling? And when and why did you first decide to model?
Sensei Ryu I've been told ALOT I should model. With an impressive 72 inch ass, I wanted to further explore domination and bdsm before I decided to go in front of the camera. I feel now I'm ready to share my Deviant doings with the world. I also wanted to start modeling when I first saw Mikil, World record holder for largest ass. Her beautiful face and large rump made me want to shine in the sunlight as well. I'm all natural might I add… And since booty is all the rage, I'm glad I can finally fit in our society and be admire instead of questioned about my Big bubble. I've been modeling less than a year.
Sexcraftboobs Have you done any webcam shows yet?
Sensei Ryu No, I haven't. I do exclusive shows for a select few that tribute to me. I'm considering it.
Sexcraftboobs Do you do any skype shows?
Sensei Ryu I only skype my exclusive pets.
Sexcraftboobs Have you watched any porn before your modeling career? If you do it? How often?
Sensei Ryu Hell Yeah! I watch porn! I've been looking at dirty books since I was a teen. Anything can be porn, if you get off on it, it's porn. So I guess I'm a daily porn watcher. 😉
Sexcraftboobs Do have a boyfriend, or are you married?
Sensei Ryu No, I'm single.
Sexcraftboobs What do you do when you not modeling? How is a normal day in your life?
Sensei Ryu When I'm not hunting down camera-men, or trying to find photo-shoots, I'm a mother first, a master second. I'm also a hair stylist and Pro Domme. I'm always moving even though my size may contradict the statement.
Sexcraftboobs What is your bra size? When did your breasts start to grow? How was it back then?
Sensei Ryu Last I measured a couple of weeks ago, I am a 50E. My measurements are 50E-47-72. That's over five feet of ass around. I used to be bigger. I developed early so I was an A cup in the first grade. I was teased a lot back then. My butt was already over proportioned and then A cups in first grade? Thank got for older Brothers. 🙂
Sexcraftboobs Do you have any plans to sell any bras or panties?
Sensei Ryu I'm still undecided on this question.
With beautiful huge black tits and one fine round huge ass, Sensei Ryu is on a mission to dominate those before her with these voluptuous plumped assets of hers.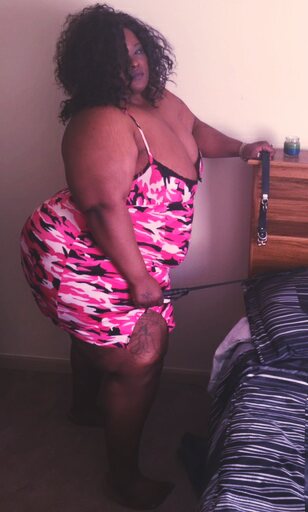 Sexcraftboobs Now do you have any plans to do any boy/girl or hardcore scenes? Would you like to do hardcore? Or that just not your thing?
Sensei Ryu No, hardcore porn is not my thing. I'm into fetish. Now, there will be some hardcore fetish in the near future.
Sexcraftboobs Do you like titty-fucking?
Sensei Ryu I sure do titty-fuck! Let me put my strap on!
Sexcraftboobs How do you masturbate?
Sensei Ryu I don't, that's what slaves are for.
Sexcraftboobs What are your sexual fantasies about?
Sensei Ryu Mostly seeing how far the human body can withstand.
Sexcraftboobs If you had three wishes, what would you wish for?
Sensei Ryu Now if I wish in one hand and spit in the other.
Sexcraftboobs Is there any busty porn star or camgirl you admire?
Sensei Ryu I think Pinky cool, lol I'm all about the ass!
Sexcraftboobs What is your short-term and long-term goals inside modeling and outside?
Sensei Ryu I would like to take the bbw and ssbbw into a new form, I want to model and Dominate until I can build a franchise. I don't want to give my ideas away but just wait, it will be wild…. Think of JackAss with a big Ass. 😛
Sexcraftboobs Have you ever got any proposals from any adult studios or photographers?
Sensei Ryu For now until I build a solid portfolio, I'm working with Livy LaRue. My content will be featured on her official website only for now. I haven't sought after any studios and I'm working with some local talent for photos… Well at least when they are being professional. 😉
Sexcraftboobs How do you promote yourself?
Sensei Ryu I used social networking, FetLife.com and InstaBang.me, ect. I'm more underground in the bdsm. that is about to go (to use the term loosely) "main stream". I've also had local artist D Rich, compose my theme song. And again did you see my ass? I'm a walking billboard.
Sexcraftboobs Do you have any random thoughts?
Sensei Ryu I like to smoke, I'm taking applications for a cute ashtray. 🙂
Sexcraftboobs Is there anything you would like to add for fans reading this interview? Any final words?
Sensei Ryu Keep checking in with me! I'm in the process of building. With me recently losing my mother, I've had to make some changes, mend some bridges and get back into the swing of things. I'm always looking for subs/slave to shoot with. So stop being a pussy and let me crush you on film! 😛
Like as before you can follow this ebony camgirl on twitter, @SenseiRyuJin to learn more about her and get the latest updates from her if you are definitely a big fan of hers.