Exclusive Interview With Savana Blue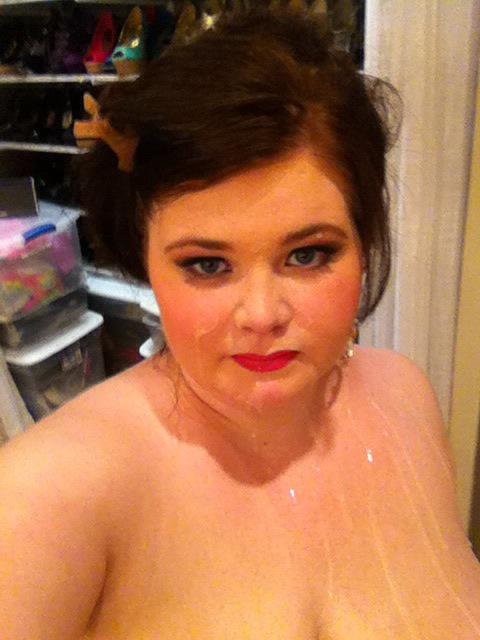 Best known for her beautiful huge tits, Savana Blue is one of the latest bbw newcomers of this past year who first debut at PlumperPass back in August where she got fucked by a pro stud which gained her wide popularity from fans. Now as an established bbw porn star, she aims to further expand her popularity with another hardcore scene and making her official debut on Score for a bit of softcore action that thrilled many fans before her.
With beautiful huge tits, she uses them to get everyone attention from bbw fans to horny pervs alike in a mere instant especially when getting anally fucked on XLGirls which is definitely worth watching. In this exclusive interview, the lovely Savana Blue reveals all and tells us what her plans are in the porn industry as many bbw fans are eagerly wanting to know the answers while hoping to see more hardcore action from her this year or the next.
With her popularity continues to grow, she aims to show fans her potential as an established bbw porn star with every softcore and hardcore scene that she shoots to become an instant new sensation in the world of plumpers. You can follow this gorgeous bbw newcomer on twitter, @SavanaBluexxx to learn more about her if you are a big fan of hers or just a fan of beautiful plumpers, in the meantime here is my exclusive interview to leave you satisfy at the end of the day.
And be sure to check out Savana Blue profile on NiteFlirt for a private one on one session with her if you are definitely a big fan of hers.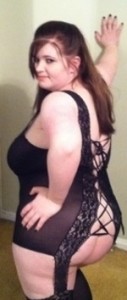 Sexcraftboobs So where are you from?
Savana Blue I am from the middle of nowhere/Kansas.
Sexcraftboobs What have you been up to lately?
Savana Blue Just doing a lot of phone sex on Niteflirt and TalkToMe as well as some camming on Streamate.
Sexcraftboobs How is your webcam and skype shows doing?
Savana Blue They are going very well. My fan base has drastically increased since I worked with XLGirls and Plumper Pass. 🙂
Sexcraftboobs When and why did you first decide to model?
Savana Blue Well it certainly was not a life long dream especially considering the fact that I was raised in a very strict home. I used to have a really good office job but when I met my boyfriend and we started swinging I realized how much it turned me on to have guys loving my tits, belly and how much I love having sex. I quit my job and this is all I do now. It's not a job to me it is my life. I truly enjoy it! 🙂
Sexcraftboobs Have you watched any porn before your modeling career? If you do it? How often?
Savana Blue Is this question is a joke. Lol. I'm a total porn addict and a nympho. I love watching porn while masturbating, fucking or even while I'm just relaxing. 🙂 On non-working days I masturbate at least twice. On working days I do it all day!
Sexcraftboobs Have you watched your own scenes?
Savana Blue Yes, I have. It turns me on. I like to fuck to my scenes occasionally.
Sexcraftboobs Do have a boyfriend, or are you married?
Savana Blue I do have a boyfriend. I guess I should give him credit for really bringing out the freak in me. We met at work and I was instantly attracted. At first I just wanted to see what his black cock would feel like inside of me since I had never been with a black guy. One day I actually got brave and asked him if his shoe size meant that something else was big. I think I shocked him because I was raised in a very strict home. I was practically Amish I only wore skirts and dresses and I guess he never suspected that I would ask such a dirty question. It went from there. 🙂
Sexcraftboobs What do you do when you not modeling? How is a normal day in your life?
Savana Blue I enjoy watching movies. I'm a big fan of superhero movies, dramas and thrillers. I also love listening to music. Other than that I'm just a normal person like everyone else.
Sexcraftboobs What is your bra size? When did your breasts start to grow? How was it back then?
Savana Blue I wear a 42I bra. I started getting tits when I was nine and even had to start wearing a bra at that age. I will never forget another preacher's wife sounding shocked as she asked my mom "wow, she's already wearing a bra at 9?"
Sexcraftboobs Have you met many fans, both in public and on social media? How do they react? Any conversation so far?
Savana Blue I have met a lot on twitter, a few in real life, I love keeping in touch with my fans. I have some fans on streamate and phone sex sites who I know by first name. I love keeping in touch with these guys. 🙂
Be sure to check out Savana Blue webcam shows on Streamate for gold shows and private one on one sesions if you are definitely a big fan of hers.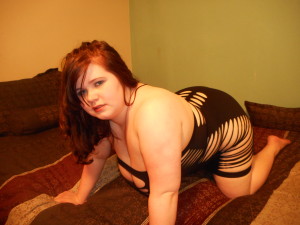 Sexcraftboobs Now you done some hardcore scenes? Have you ever done an anal scene before? Do you like getting anally fuck on camera?
Savana Blue I'm an anal whore so I'll answer that one first. I squirt but only when I'm getting fucked in the ass so that goes to show how much I love it. I've done two "professional" anal scenes but I also have a clips4sale site where I do a lot of amateur porn. I also will make custom vids to add on there for anyone interested. I even have an anal scene on there with an 11 inch cock. 🙂 In the future I will be adding at least 5 new clips a week. Both solo and with other people. Here is the link in case anyone is interested. 😉 – clips4sale.com/78123
Sexcraftboobs Apart from anal, is there anything else do you prefer or like to prefer? Spit, swallow or facial?
Savana Blue I absolutely love two cocks in my pussy at once. My boyfriend and I have a close friend who does this with us and I love feeling both cocks cumming inside of me at the same time. I want to start doing double anal but I'm not quite there yet. I also love fetishes. It turns me on when guys like my feet. I love getting my toes sucked while I'm getting fucked and I always keep my toes looking cute. 😉 I swallow my boyfriend's cum. If it was a perfect world I would swallow everyone's cum! I love cum. It turns me on so much. I love facials too of course.
Sexcraftboobs What about Interrracial, Orgy Group Sex, DP or Bukake?
Savana Blue I obviously love interracial. I'd love to be in an orgy I just have not had the chance yet. DP is awesome. I love having both of my holes filled at the same time. Bukake I would certainly do if it was with people who had been tested. I'd love to have a cum fiesta! 🙂
Sexcraftboobs Do you like titty-fucking?
Savana Blue I do.
Sexcraftboobs Is there any busty or bbw porn star or camgirl you admire?
Savana Blue My all time favorite busty porn star is Ava Devine. I've never seen anyone suck dick like she does and I would love to be just like her. 🙂 Plus she's so sexy. I was surprised because I sent her a message and she actually answered me, gave me some advice and was very friendly. Also JordynnLuxxx has been so sweet to me. I can't wait to meet her someday.
Sexcraftboobs What is your short-term and long-term goals inside modeling and outside?
Savana Blue I would love to be one of the nastiest BBW pornstars/camgirls while my career lasts. I'd love to do a huge gangbang/bukkake scene for sure. Outside of modeling I have thought about going to school to become a chef for the second half of my life. I love cooking and I would say that food is my second passion after sex. I guess that's why I'm a BBW pornstar. 🙂
Sexcraftboobs Have you ever got any proposals from any adult sites?
Savana Blue Yes. Quite a few.
Sexcraftboobs How do you promote yourself?
Savana Blue Mainly twitter at the moment. When I get some extra money I would love to start a BBW fetish site. I think a lot of people would love that. So if there are any willing sponsors out there let me know. 🙂
Sexcraftboobs Do you have any random thoughts?
Savana Blue Something I would like to say is I really appreciate my fans. I do hope that people understand that I don't do freebies because this is how I make my living. I appreciate hearing from all of you and I read every message even if I'm not able to respond to them all. If you call me on Niteflirt or TalkToMe regularly or cam with me on streamate (I love seeing guys cum to me) we will get to know each other way better.
Sexcraftboobs Is there anything you would like to add for fans reading this interview?
Savana Blue You guys are all awesome! Just so you know I do have an xhamster page too. (One of my favorite porn sites.) It's completely free and I will be adding more vids on there as well. Here is the link to that. I love cum tributes and if you send me one I will definitely post it on there. – xhamster.com/user/savanablue Thank you so much for doing this interview with me.
Like as before you can follow this gorgeous bbw newcomer on twitter, @SavanaBluexxx to learn more about her and be sure to also check out her scenes from PlumperPass and XLGirls if you are definitely a big fan of hers.