Exclusive Interview W/Osquared Images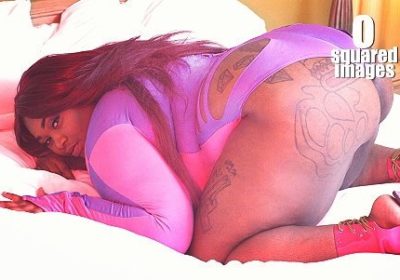 Known for his artistic skills in photography, the man behind Osquared Images is a photographer who have collaborated with some of the most gorgeous looking models from average and busty to bbw alike which have gained him popularity for. I am sure by now that many of you are familiar with his work such as his collaboration with bbw models like the lovely Kristi Maxx, Jalisa Elite and Vanya Vixen which have gains him attention by fans who enjoys looking at his works of art. And that's being said, Osquared Images is responsible for further expanding or boosting the popularity of your favorite models that we all come to know and love today.
After improving his artistic skills over the years, he is still going strong today with his work and continues to collaborate with more gorgeous models which have gain him a large growing fan base of followers on social media as he shares his great works of art for everyone to see. In this exclusive interview, the man behinds Osquared Images finally reveals all and tells us whats his plans are in the world of photography as many fans are so eagerly wanting to knows the answers while hoping to sees more gorgeous models collaborate with him this year. There is no doubts in my mind that this amazing photographer know how to gets everyone attention when it comes to photographing a gorgeous model with voluptuous curved or plumped assets.
To my knowledge, he is indeeds one photographer that fans especially newcomers need to keep an eye out for since he shows potential and dedication to his work which have so definitely gains him popularity over the years. You can follows this amazing photographer on twitter, @osquaredimages to learns more about him and be sure to also checks out his official website, ISTUDIO.COM for exclusives photo-sets if you are a big fan of his works, in the meantime here is my exclusive interview to leave you satisfy at the end of the day.
For those who new and unfamiliar with Osquared Images, I highly encourage you to go check out this amazing photographer especially if you are a big fan of beautiful plumpers.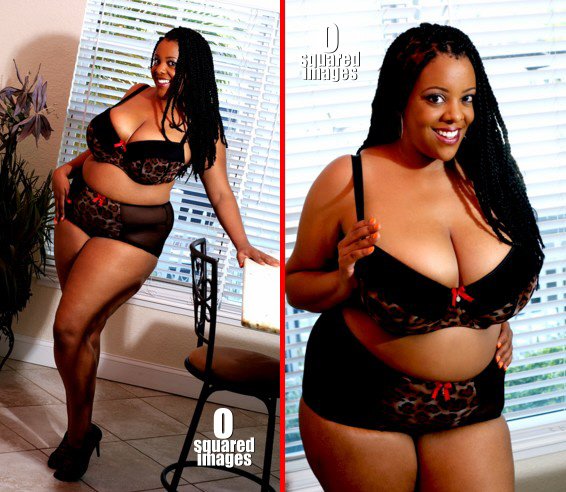 Sexcraftboobs So where are you from?
Osquared Images From South Carolina, but been in Florida for many years now.
Sexcraftboobs What have you been up to lately?
Osquared Images Shooting, trying to put together new shoots, and editing photos from past shoots.
Sexcraftboobs How is your photography doing?
Osquared Images Its going well, but there is always room for growth.
Sexcraftboobs How long you been a photographer? When and why did you first decide to become a photographer?
Osquared Images Wow. I have been shooting for more than eight years..I decided after college when I needed to find a way to vent creative outlets that were being sorta stifled. Started with graffiti and concerts, and it has evolved to what it is now. Whatever THIS is.
Sexcraftboobs Now do you work with all models in photo-shoots from average to busty and bbw (large women) alike?
Osquared Images No doubt. I don't think that there is a specific "type". Beauty comes in so many forms and sexy is subjective. So, if it makes for a great image, I'm in. Plus, many BBW, full-figured models have shown me love, and when someone gives it, I give it back.
Sexcraftboobs Do you find photographing busty and bbw models a work of art?
Osquared Images Most Definitely,yes. Even when the early Masters were painting models in the Rubenesque form. (i.e. Peter Paul Rubens) Full-figured women were viewed as art/model-worthy.
Sexcraftboobs Do you teach or give lessons to any model who is a photographer or want to become a photographer?
Osquared Images I give tips if they have questions, but the only REAL way to learn, is to make mistakes. Teach? I'm still learning myself!!
Sexcraftboobs Have you ever got any proposals from any adult studios to photograph models?
Osquared Images Not yet, but I'm always open to lend my skills to studios looking for a photographer. Get at me!
Sexcraftboobs Do you ever take fan requests to photograph or make photo-sets of a certain model?
Osquared Images I can, within artistic limit. I have had emails from people asking me to shoot with some models, eager to see more images of them.
Osquared Images has an unique talent when it comes to photographing gorgeous models with voluptuous curved and plumped assets that would definitely get everyone attention.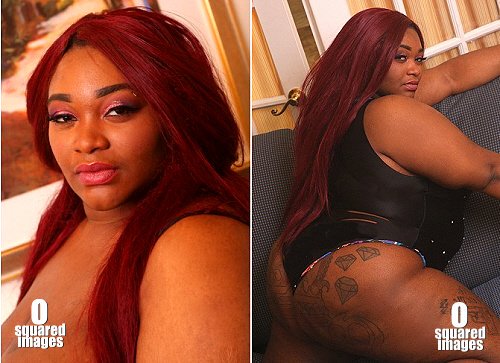 Sexcraftboobs Who are some of your favorite classic photographers, and how did they influence you?
Osquared Images Yikes! Too many. Gordon Parks, James Vanderzee, Richard Avedon, Robert Mapplethorpe, Henri Cartier-Brisson. That's JUST the classic ones. Staring at their images helps me imagine origin of light and composition I have many more modern photographers who's work I'm still crushin' on.
Sexcraftboobs What do you think makes a memorable photograph?
Osquared Images So many factors. When an image strikes you and stays in your mind's eye. Whether its shocking, arousing, compassionate, joyful, whatever.
Sexcraftboobs What were the difficulties you encountered first when starting photography?
Osquared Images Flakes, people who aren't serious, money problems, ego's, discrimination. Many problems, some of them you never get away from. But once you learn lessons, and gain experience, you know what to look for.
Sexcraftboobs What are some of your favorite books on exotic photography – and what about them do you love?
Osquared Images Ah, one off the top of my head is "Soul" by Thierry Le Goues. Love the idea of stark contrast.
Sexcraftboobs What are your thoughts on working on single images versus projects?
Osquared Images I like both equally. One may be done on a week or so, and the other….much LONGER.
Sexcraftboobs What are some projects/ideas do you have for exotic photographers?
Osquared Images Can let those secret photo blueprints out. Don't want someone "borrowing" my ideas before I make them work!
Sexcraftboobs How has social media played a role in your photography?
Osquared Images A great deal.Its everywhere. Since most of social media involves pics and I'm not a wordsmith,I have to use pics. Social Media is of the ways to stay relevant.
Sexcraftboobs What are some tips/advice you would give to yourself or others when starting exotic photography all over again?
Osquared Images Don't kick yourself….not too hard. But you will need a kick every so often. Don't give up on what you love.
Sexcraftboobs What is one question nobody has ever asked you—that you wish they asked you?
Osquared Images You don't mind if I take off all my clothes, do you?
Sexcraftboobs Do you have any random thoughts?
Osquared Images My implanted microchip works perfectly.
Sexcraftboobs Is there anything you would like to add for fans reading this interview? Any final words?
Osquared Images I appreciate anyone who "gets" my work. I'm sensitive so yeah. I'm always looking for new photo-projects, size, race, height, weight doesn't really matter. Florida performers in particular. But I will travel for a great opportunity. I have a few performers on my photo-shoot bucketlist. I would love the opportunity to shoot with you. Be brave. Be open. Be on time.
Like as before you can follow this amazing photographer on twitter, @osquaredimages to learn more about him and be sure to his official website, ISTUDIO.COM for exclusive photo-sets if you are definitely a big fan his work.