Exclusive Interview With Monica Lovely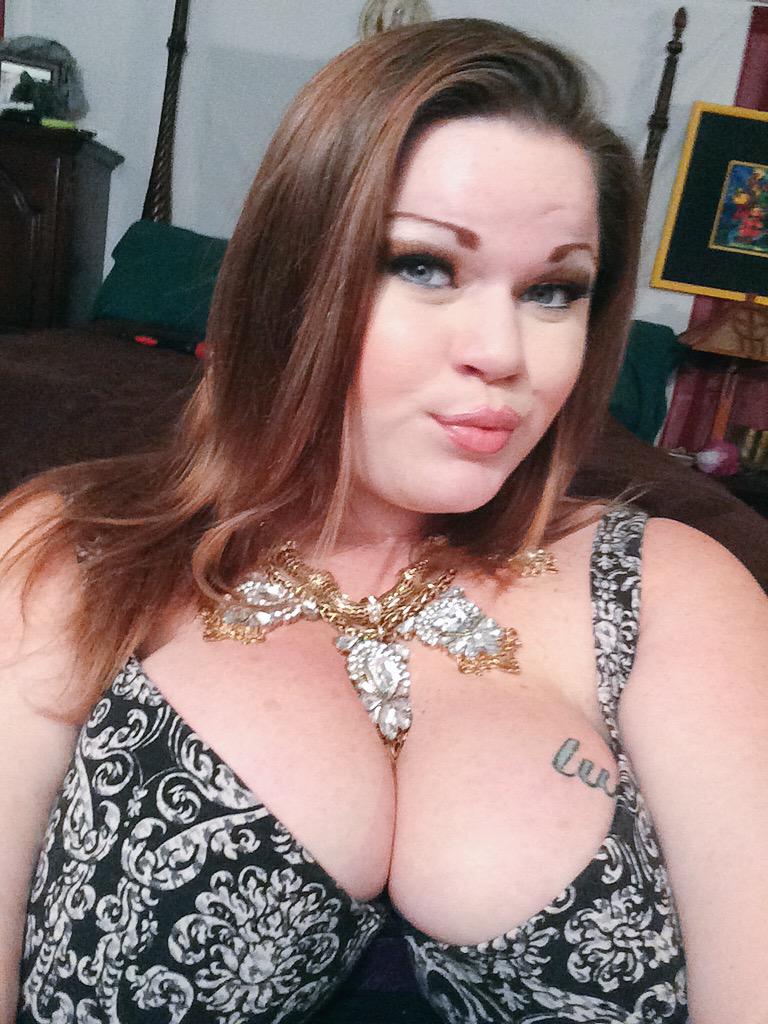 Best known for her gorgeous looks and voluptuous curved assets, Monica Lovely seems like the type of bbw camgirl that you and many other fans can get to know on a professional level when it comes to getting your money worth for a private one on one session with her. But behind that, you may find her to have a fun personality and get to know her on a different level which possibly sets her apart from other bbw camgirls as she loves chatting with her fans while putting on a great cam show.
With that kind of personality, she has gain enough popularity to become a sensational bbw camgirl with voluptuous curved assets that can definitely get everyone attention from fans to pervs alike in a mere instant. In this exclusive interview, the gorgeous Monica Lovely reveals all and tells us what her plans are in the porn industry as many bbw fans are eagerly wanting to know the answers while hoping to see something new from her this year.
As gorgeous she is, bbw fans are most eagerly hoping to see her break into the porn industry to work with major studios for real softcore and hardcore action that is definitely worth looking forward to this year or in the near future. You can follow this gorgeous bbw camgirl on twitter, @MsMonicaLovely to learn more about her if you are a big fan of hers or just a fan of beautiful plumpers, in the meantime here is my exclusive interview to leave you satisfy at the end of the day.
And be sure to check out Monica Lovely webcam shows on AmpleCams to get your money worth for a private one on one session with her.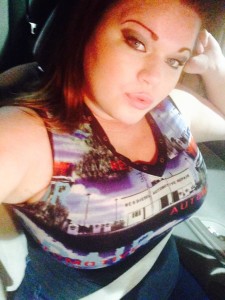 Sexcraftboobs So where are you from?
Monica Lovely I am from the beautiful sunshine state, Florida. I've lived everywhere growing up it seems, but my roots always land me right back here in Florida. Through the course of growing up I've lived here, Texas, California, Kansas, Maryland, and South Carolina. I was born in Central Florida and now live on the West Coast of Florida.
Sexcraftboobs What have you been up to lately?
Monica Lovely I've been spending a lot of my time preparing myself for school in the Fall. I've also been working on lots of new content ideas for you guys as well as playing catch up on content that needs to be produced. I've also been spending a lot of time designing a BRAND NEW website for all of my fans, which I've started from scratch.
I am a total cannabis activist and have been working with different groups around the state to help support everyone who is attempting to get marijuana legalized in the state of Florida. While we have just recently lost this battle for now, I'm planning on continuing to support the legalization of cannabis everywhere!
Sexcraftboobs How is your webcam and skype shows doing?
Monica Lovely I've been doing less Skype shows and more shows on my main camming site (www.MzThickLovely19.cammodels.com) I am always available for Skype shows and try to get on webcam as regular as I possibly can!
Sexcraftboobs When and why did you first decide to model?
Monica Lovely I started camming shortly after my 18th birthday. When I first found out what webcamming was, I was working 60+ hours a week and hated my job. I have ALWAYS been a VERY sexual person and have always appreciated the pleasure that comes from sex. Since I was in high school, I've been masturbating multiple times a day. I'm a friendly person and LOVE meeting new people whenever possible! Camming just made sense to me. I was already masturbating multiple times a day, but I was lonely after long days of work and school. From the moment I started, I've loved camming because it gives me a way to explore my own personal sexual side and I enjoy when my fans push my limits and open me up to NEW and FUN sexual ideas.
Sexcraftboobs Have you watched any porn before your modeling career? If you do it? How often?
Monica Lovely I have always enjoyed porn. I was sexual at a young age and I was the little computer nerd who got caught a few times looking at porn. When I was younger I was a huge fan of HogTied! As I got older I've enjoyed watching a lot of gang bang scenes. They turn me on in a way that no other scenes can! Even after being on cam, I tend to lay in bed and watch porn on my iPad and masturbate one more time before getting some sleep at night! I guess you can say I'm a bit of a nympho! 🙂 😛
Sexcraftboobs Have you watched your own scenes?
Monica Lovely I watch my own scenes for pleasure from time to time. I actually edit all of my scenes on my own so I watch them multiple times during the process of editing them as well.
Sexcraftboobs Do have a boyfriend, or are you married?
Monica Lovely I met an incredible man 6 years ago and we have been attached at the hip ever since! We get on our camming site together from time to time (www.YoungHornyMixedCouple.cammodels.com) and I currently have 30+ scenes with him that are available for my fans to purchase for their own pleasures. We offer Skype shows together from time to time as well, but you have to catch us in a good time! He is in training to become a firefighter and I am about to start school for Pre-Med so we are both very busy and you have to catch us at the right time if you want to watch us explore our intimacy and sexuality together on cam. 😉
Sexcraftboobs What do you do when you not modeling? How is a normal day in your life?
Monica Lovely As I mentioned previously, I am about to start my classes for Pre-Med in the fall, however I took a year off a school currently. I graudated high school two weeks after my 16th birthday and took up multiple degrees and license courses since then. I decided I needed a break for myself and take time out to study materials that are going to be helpful for me once I start my classes in the Fall. I have 4 dogs that I play with everyday. Every morning I take each of my big dogs (I have a Red Nose Pit Mix–Menage * Blue Nose Pit Bull/Gotti Bloodline– Kharma * German Shepherd/Black Mouth Cur Mix–Diablo ) on a 1/2 mile walk/jog. I also have a small dog (Silky Terrier–Nuvo) whom I take on shorter walks. I do this at least twice a day with all of my dogs. I enjoy playing video games so I spend time on my PS4 & PS3 daily! I am a Sony girl so I don't really mess with XBOX or anything. I offer my Gamertag on both for donations or tips from my fans and if you ever see me online playing the same game as you, feel free to invite me to a game with you! I just recently finished Assassin's Creed Unity+the Dead Kings pack. Besides that I spend a lot of my time playing Call of Duty:Advanced Warfare, WWE 2K15, and GTA 5 on PS4. Until the new Call of Duty: Black Ops 3 comes out this November, I still have to get in my daily game of Zombies on Call of Duty: Black Ops 2 during the day/night on my PS3. I have ALL the map packs on there but I must admit that my absolute favorite is Mob of the Dead! If I'm in a good game with people who know what they are doing, I typically get to round 35+ and have made it to round 52 before! I'm a beast on that game and don't need the Blundergat to be a beast on there in case you're all wondering! I have a few TV shows that I enjoy on different nights of the week. Besides exploring my sexual side on cam, I'm really just you're typical nerdy girly next door with a few naughty secrets and fantasies! One thing that a lot of you do not know is that I work another job besides this which I do 30-50 hours per week. I spend thosee hours at a residential facility for at-risk adolescents. I work with them on a daily basis helping them get through their days and support them when they are going through emotional turmoils. I work with them to improve their communication skills to help them succeed in the future. There are some adolescents there who have been abused in the past, some were narcotic dependent at one point, others just have an attitude and behavioral problem, and then there are those who are a combination of all factors and their families or the state have chosen to get them help before they become adults. I enjoy working with them through their highs and lows during the day and help them to develop a better understanding of various situations as well as ways to respond to those situations.
Sexcraftboobs What is your bra size? When did your breasts start to grow? How was it back then?
Monica Lovely I currently wear a size 38G bra size. My breasts starting growing VERY young. I was wearing training bras in 1st grade and was wearing a C cup bra by 3rd grade. In was already wearing a size DD by 6th grade. When I turned 16, I started wearing an F cup bra and maintained that size for a few years until they became the 38G size that they are now! I was actually ridiculed for my breast size growing up. I went to a Christian school majority of my younger school years and I literally had no friends. The girls were all jealous of me and made fun of me for having big breasts. I was a pretty big tomboy when I was young and the guys didn't really accept that so I spent a lot of time at home and with family because of my large breasts when I was young. When I hit high school, I saw the appreciation of my HUGE tits that I knew would eventually come. I've always like men and women so it was awesome having them both loving my huge breasts.
Sexcraftboobs Have you met many fans, both in public and on social media? How do they react? Any conversation so far?
Monica Lovely I have met one fan in public before unintentionally. I was eating out with a friend for lunch and a waitor kept starting at me and smiling uncontrollably. Immediately it went through my mind like, "Oh shit……I bet this is a fan from camming. There's no way some random guy would just stare at me like this." I smiled back at him and he finally got the courage to come up and introduce himself. He was such a nice guy and ending up paying for the lunch and drinks I was having with my friend. I still see him in my cam room on a regular basis. I have considered do a "Win A Date With Me" Raffle sometime towards the end of this year which would be scheduled for the AVN's in January 2016. I haven't made a final decision about it yet, but there is something to look forward to for my fans!
If you are a real stoner then Monica Lovely encourage you and her bbw fans to support the Medical Marijuana in Florida to become legalize.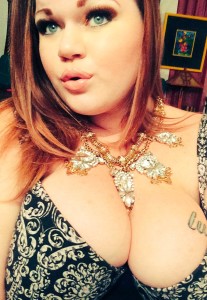 Sexcraftboobs Now you done some hardcore scenes? Have you ever done an anal scene before? Do you like getting anally fuck on camera?
Monica Lovely I have done all of my scenes self-shot so far. I have had some recent offers from a few MAJOR porn companies and I am still in the process of finding good dates and scenes that I would be interested in. I will admit that I am a bit torn between wanting to do porn and not wanting to do porn. The reason for this is that I am currently in school to become a Doctor. I have some worries that are associated with major porn names rather than producing content myself and I am still torn between some dates and scenes that have been offered to me recently. I have NEVER done an anal scene with a real cock. I have done a very short anal scene with a "normal" sized toy that is available for my fans. Other than that I do light anal with smaller toys which are available in my Skype Shows and exclusive shows on my main site that I stream live from. I have 25+ scenes that are available to my fans and include plenty of anal play.
Sexcraftboobs Apart from anal, is there anything else do you prefer or like to prefer? Spit, swallow or facial?
Monica Lovely I really enjoy giving a nice sloppy blowjob. It is seriously one of the biggest turn ons for me and I love watching a man's reaction as his cock slides down my throat. I don't have a preference when it comes to the money shot. I am not really a spitter at all! Spitters are quitters (haha 😉 ) I always swallow whenever I'm not getting a cream pie! I enjoy facials as well! I love a hot load of cum dripping down my face.
Sexcraftboobs What about Interrracial, Orgy Group Sex, DP or Bukake?
Monica Lovely My significant other is actually African American and has an amazing BBC (big black cock) so I am totally open to interracial play. I actually lost my virginity to someone outside of my own race. To anyone who may have a problem with this type of stuff, I really prefer that they do NOT come and see my shows because at the end of the day I really don't believe in racism at all. We are all the same, the color of our skin should make no difference in anything. The only thing that resembles orgy group sex would be the multiple threesomes that I have had. I love women just as much as I love men! The only thing that I would NOT do with a woman is get married to her! I love having threesomes with my significant other when it is two girls and one man. I have never had Double Penetration or been with more than one man at a time. Since I've never been with more than one guy at a time I obviously have not been involved in a hot bukake session! I do however have a dildo that ejaculates realistic cum and the sack holds almost two ounces of the realistic cum. In many instances and on special occasions I have similated bukake during my LIVE cam shows in which I have emptied out the ENTIRE sack all over my face and chest.
Sexcraftboobs Do you like titty-fucking?
Monica Lovely I believe that the actual feeling part of titty fucking is more enjoyable for a man, however having the massive boobs that I do, what man wouldn't love to get their hard cocks right between them and stroke their cock until they cum all over my pretty little face? I love watching how much it turns on a man when his cock slides in and out of my huge breasts. I love when his cock is long enough to make it all the way through my huge breasts and penetrate my pretty pink lips. I love staring at a man's face as he uses my breasts for his pleasure and it is such a turn on for me! 🙂
Sexcraftboobs Is there any busty or bbw porn star or camgirl you admire?
Monica Lovely Call me arrogant but I really just admire myself. The only reason I say this is because when I look at other BBW and Busty models, I see beautiful women who I could potentially collaborate with in the future. I only see myself as competition because I strive to be a better person and better model everyday. We all come from different backgrounds and different walks of life and we ALL deserve EQUAL admiration.
Sexcraftboobs What is your short-term and long-term goals inside modeling and outside?
Monica Lovely My Short-Term Goal (18 Month Plan) for Camming:
I would absolutely LOVE to be able to determine a regular schedule for myself to get online. I'm a very busy woman outside of camming and with school coming up soon it will just get busier. I want to create a more regular and realisitc schedule to make myself availlable for more webcam shows. I am in the process of building my own website which will have information about me, my shows, will include a online shop, fan products and a designated monthly membership portal. I hope to finish this by the end of Fall (October/November) and plan to raffle off 50 FREE 1-month Trial Memberships to my site! With all of your support I will be able to make this happen. I also want to start hiring professionals to do my shoots for photos and videos for myself. I want to offer my customers more content and make more fantasies become a reality!
**SNEAK PEEK** I have begun planning for my FIRST FULL LENGTH MOVIE for my fans! I will hopefully be finishing it around early Spring of 2016! Follow me on Twitter to stay updated with all of my news and specials! (@MsMonicaLovely)
My Short-Term Goal (18 Month Plan) Outside of Camming:
I would love to finish paying off my current debt and be successful when I begin my classes. I want to maintain a GPA of 3.8 or higher as I have ALWAYS done. I want to continue to strive to become a better woman everyday and get on a more personal schedule. I want to continue to improve my skills playing the piano and would love to learn how to play the acoustic guitar. Call me a nerd but I would LOVE LOVE LOVE to go to Wrestlemania in Dallas next year! I would also enjoy to continue to improve my health during this time!
My Long-Term Goal (5 Year Plan) for Camming:
My main goal is to be generating more fans through promotions and my future site. I want to start collaborating with some other models for content and LIVE cam shows and would love to provide more professionally produced content for all of my fans! I would love to build my fan base and continue to interact with my fans! I really enjoy camming and don't see myself stopping for years to come!
My Long-Term Goal (5 Year Plan) Outside of Camming:
My main goal is to save money to pay off all of my student debt, save up to pay for all future classes out of pocket, and to save money to buy a ranch! I would love to complete my Pre-Med degree program, get accepted into medical school, and further explore all my future options for when I start my residency program. I grew up a country girl and would LOVE to save up some money to put a good down payment on a ranch somewhere in the mountains! I would love to have a ranch with various animals and start growing my own fruits and vegetables. I would love waking up looking over my ranch in the mountains somewhere where it snows every winter! I can already see myself riding through the mountains on my horse during sunset! 🙂
Sexcraftboobs Have you ever got any proposals from any adult sites?
Monica Lovely I have had a few recent offers from some major adult sites and networks. I am still debating on my choices.
Sexcraftboobs How do you promote yourself?
Monica Lovely I have a Twitter page where you can follow me @MsMonicaLovely. As I have mentioned before I am in the process of building my website. I am also in the process of working on more promotions and reaching out to gain new fans. I am open to many different ideas and look forward to showing you all the plans I have coming sooner you think! I always look forward to interacting with new fans! 🙂
Sexcraftboobs Do you have any random thoughts?
Monica Lovely I hope to see more of you interacting with me soon! You can find me on my LIVE CAM at Tinyurl.com/MonicasCam ** Find me on MyFreeCams at myfreecams.com/monicalovely I LOVE OFFLINE TIPS and give out big rewards for them ** If you are interested in booking a Skype show with me you can find my different options at Tinyurl.com/MonicasGoodies ** While it is NOT listed on my list of available Skype shows, I do offer a SUPER SPECIAL for my STONER BUDDIES! This special is called "Tits & Bong Rips" where I give you the ultimate sonte girlfriend experience! ** Are you too sy to do LIVE shows with me? That okay! You can still enjoy my videos here! www.clips4sale.com/67935 ** Do you just LOVE ME so much that you really just want to put a BIG SMILE on my pretty face? Spoil me at Tinyurl.com/SpoilMonica ** If you can't choose what to get off of my wishlist, feel free to send an Amazon E-Gift Card to monicalovelyxxx@gmail.com ** Don't be too shy! I love getting to know ALL of my fans and look forward to everything that we can explore together! 🙂 😉
Sexcraftboobs Is there anything you would like to add for fans reading this interview?
Monica Lovely Thank you so much for ALL of your love and support! I so much enjoy interacting with ALL of my fans and look forward to getting to know all of you! I appreciate everything you ALL do for me and I look forward to satisfying you ALL for years to come!! 🙂 😉
Be sure to follow this gorgeous bbw camgirl on twitter, @MsMonicaLovely for all the news and updates if you are definitely a big fan of hers.