Exclusive Interview With Mexxican Beauty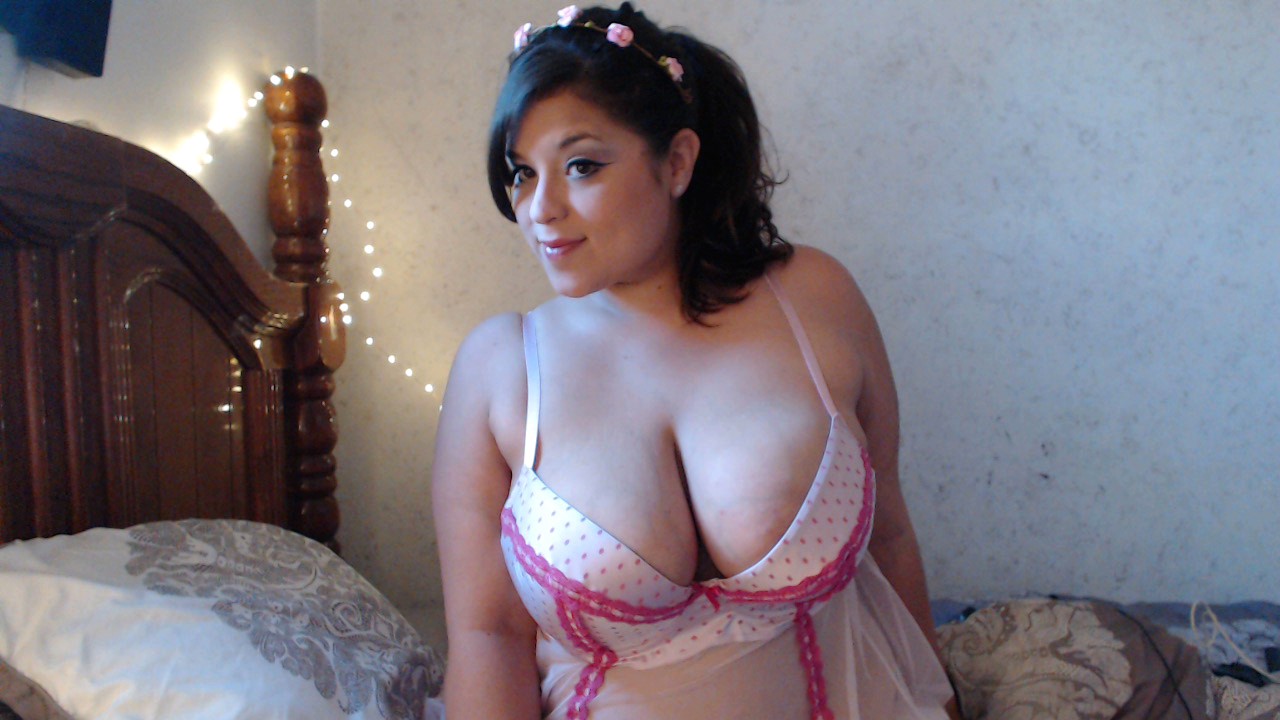 Mexxican Beauty is one of the sensational webcam models who is looking to break into the porn industry which many boob fans are looking forward to as she continue to gain popularity through social media and with her webcam shows. With her gorgeous beautiful face and huge natural tits, she can turn any guy on and make your dick hard in a mere instant especially if you are having a private session with her as she reveals all in her webcam shows that many fans enjoy.
In this exclusive interview, you will learn what Mexxican Beauty plans are as we all eagerly hoping to see her break into the porn industry, performing softcore and hardcore scenes to satisfy many boob fans who all looking to see something new. Even as of now, one popular porn site has already taken interest in her but it is uncertain at this moment as we all are wondering when will she finally break into the porn industry, the answers to these questions lies only in this interview.
You can follow this gorgeous busty babe on twitter, @Mexxicanbeauty to know more about her and make sure to check out her webcam shows at Cammodels.com if you are a big fan of hers or a fan of big boobs, in the meantime here is my exclusive interview with her.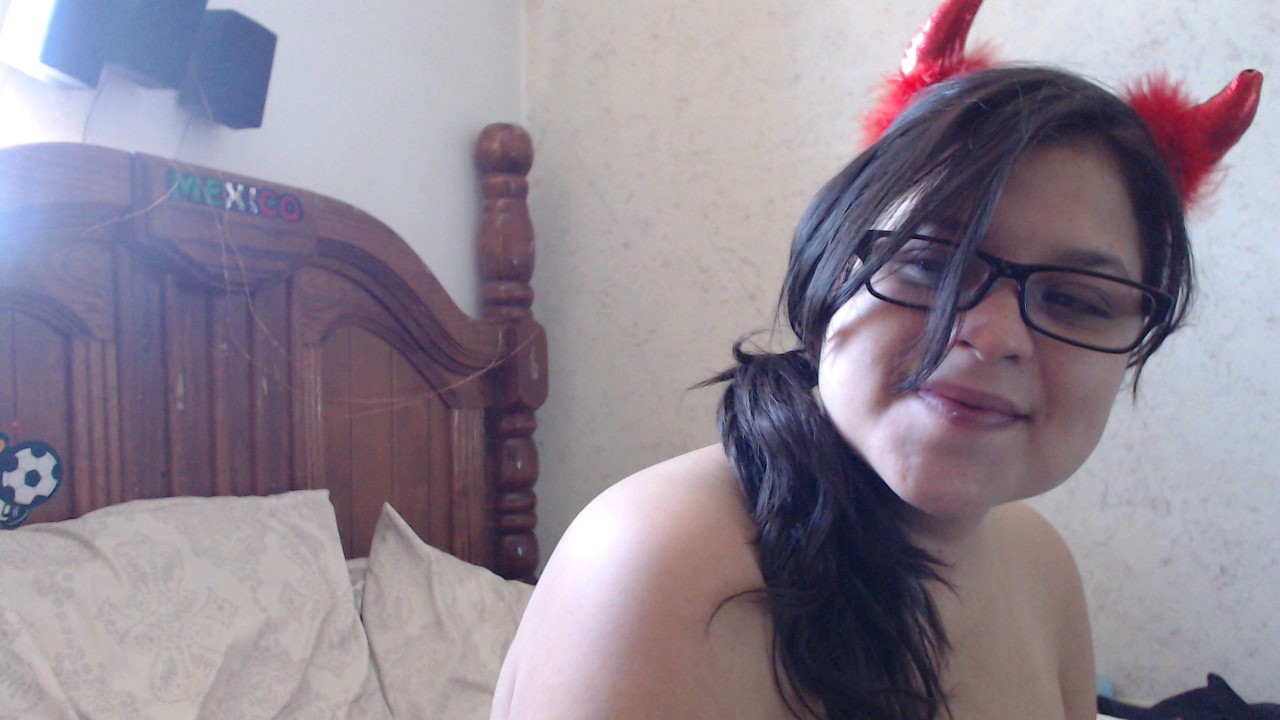 Sexcraftboobs So what have you been up to lately?
MexxicanBeauty Just got back from a nice vacation, I feel very re-energized to do my shows on cam!
Sexcraftboobs How your webcam show doing?
MexxicanBeauty  love my job, seriously I enjoy it so much. I am really lucky.
Sexcraftboobs When and why did you first decide to model?
MexxicanBeauty I started camming 8 months ago. At first I saw it as a way to get a little bit of
extra income, but thankfully it proved to be enough to become my primary job.
Sexcraftboobs Have you watched any porn before your modeling career? If you do it? How often?
MexxicanBeauty Oh yeah, I love watching porn. I watch porn probably every day. I like daddy, facials, gangbangs, bukkake, lesbian, tribbing, squirting and watersports.
Sexcraftboobs Do have a boyfriend, or are you married?
MexxicanBeauty 'm too much woman for just one man 😉
Sexcraftboobs What do you do when you not modeling? How is a normal day in your life?
MexxicanBeauty I am really involved with my family including my parents, we all live close by and eat together. I spend a lot of my time cooking and cleaning actually. At night I transform into a sexy vixen for you.
Sexcraftboobs What is your bra size? When did your breasts start to grow? How was it back then?
MexxicanBeauty Right now I think I'm a HH but it varies from brand to brand I guess. It's always been so hard to find bras. When I was in 6th grade I was already a DD.
Sexcraftboobs Have you met many fans, both in public and on social media? How do they react? Any conversation so far?
MexxicanBeauty I've definitely made a lot of friend that I talk to daily and know a lot about my personal life. Soon I am meeting up with other cammgirls/pornstars and people in the industry, but I have not yet met up with an actual fan.
With beautiful huge tits, Mexxican Beauty uses these melon-size assets of hers to get everyone attention from boob fans to horny pervs alike in a mere instant.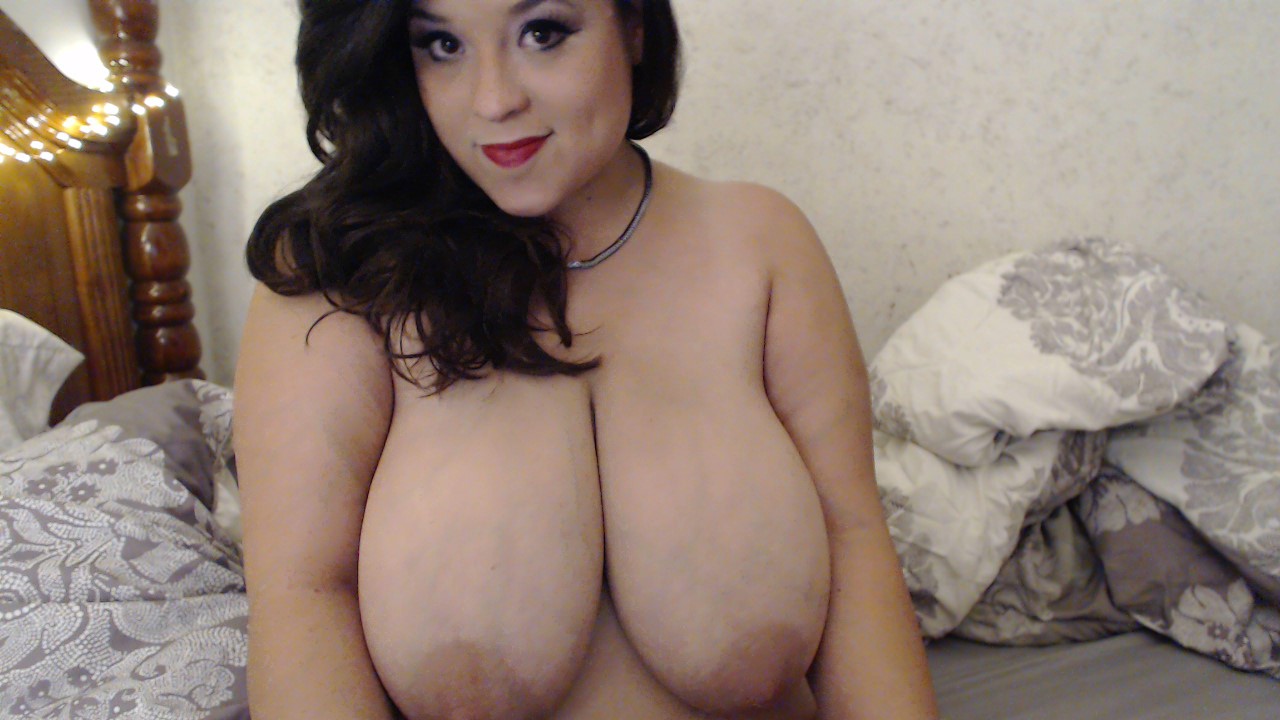 Sexcraftboobs What is your short-term and long-term goals inside modeling and outside?
MexxicanBeauty I am working on some artistic projects and I am very comfortable and doing well on cam so I will probably stick with it for a while.
Sexcraftboobs Have you ever got any proposals from other adult sites?
MexxicanBeauty I've been invited to apply to model for Score and PlumperPass.
Sexcraftboobs Is there anything you would like to add for fans reading this interview?
MexxicanBeauty I love the cam world and meeting all the interesting people on here, love the dedication from the fans. Please com get to know me more on my cam – Mexxicanbeauty.cammodels.com and twitter @MexxicanBeauty as well as instagram MexxCam.
Like as before you can follow this gorgeous busty camgirl on twitter, @MexxicanBeauty to learn more about her and be sure to check out her webcam shows at Cammodels.com for a private one on one session with her if you are definitely a big fan of hers.