Exclusive Interview With Marie Leone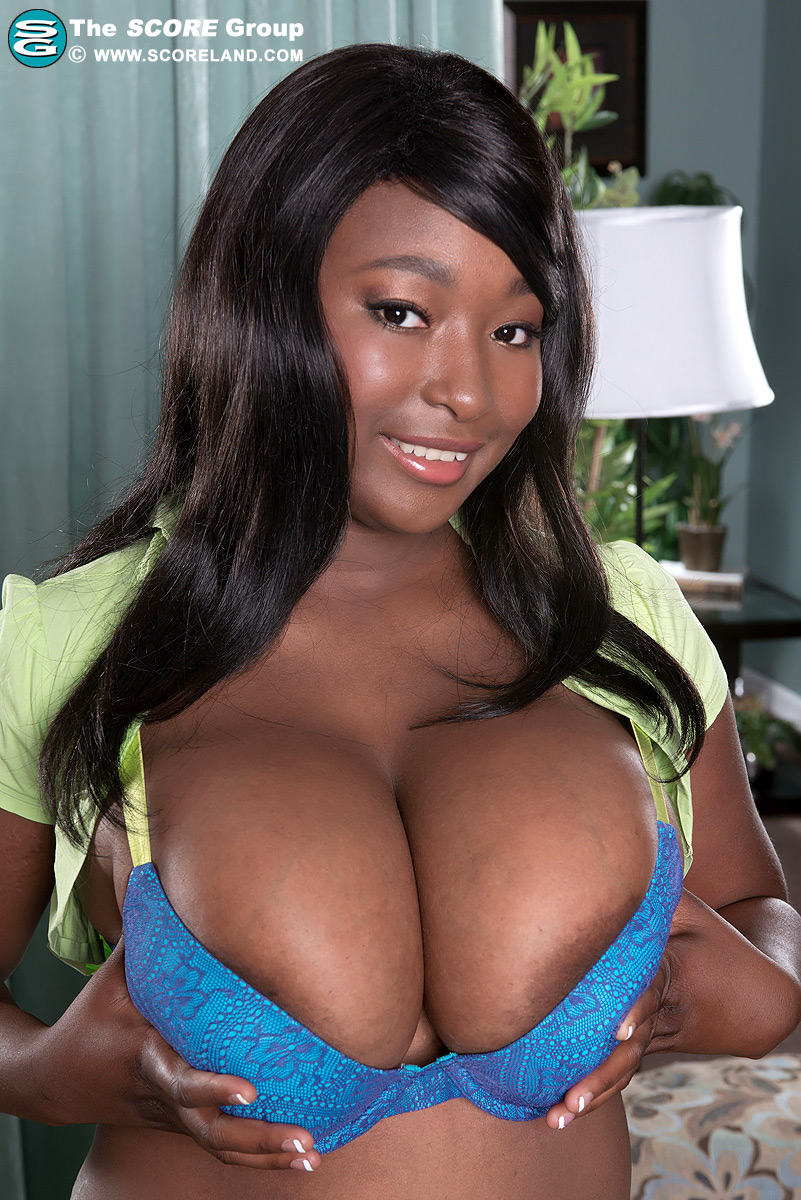 Always best known for her huge ebony tits, Marie Leone maybe somewhat oblivious among a crowd of popular black busty porn stars but she has always been consider to be a fan favorite despite of her popularity in some certain circles. Her collabration with Score was enough to get her notice by many boob fans while her appearance on other porn sites may have gotten overlook but her scenes are definitely something worth collecting for any fanboy.
And despite her being somewhat oblivious to some boob fans, both her beautiful huge natural tits and innocent ebony goddess looks can definitely get any guy or perv attention upon first sight in a mere instant. In this exclusive interview, the lovely Marie Leone finally reveals all and tells us what plans are in the porn industry as many boob fans are eagerly wanting to know the answers while hoping to see more hardcore action from her this year.
To my knowledge, she is a gorgeous black porn star with some beautiful huge tits who loves to not only explore her own sexuality but also work with many different porn companies from amateur to the more popular ones. You can follow her on twitter, @MrsMarieLeone to learn more about her if you are a big fan of hers or just a fan of big black boobs, in the meantime here is my exclusive interview with her to leave you satisfy at the end of the day.
Marie Leone and her voluptuous curved assets can definitely get a guy dick, white or black hard for her in a mere instant which is always a sensational feeling.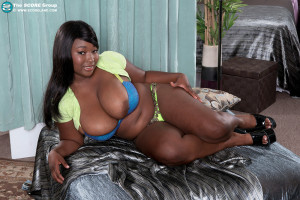 Sexcraftboobs So where are you from?
Marie Leone Los Angeles.
Sexcraftboobs What have you been up to lately?
Marie Leone Working a little and filming with my husband.
Sexcraftboobs When and why did you first decide to model?
Marie Leone A family friend say I should modeling and I always found adult modeling interesting so I decided to try it.
Sexcraftboobs Have you ever done webcam and skype shows before?
Marie Leone No, I never have but I probably going to try it this month or next month.
Sexcraftboobs Have you watched any porn before your modeling career? If you do it? How often?
Marie Leone I watched porn a lot before I begin being in it myself.
Sexcraftboobs Have you watched your own scenes?
Marie Leone My husband and I enjoy watching porn I am in together.
Sexcraftboobs Do have a boyfriend, or are you married?
Marie Leone I recently got marry in December of 2014.
Sexcraftboobs What do you do when you not modeling? How is a normal day in your life?
Marie Leone If I am not modeling I working in my other job with my husband or visiting my grandparents.
Sexcraftboobs What is your bra size? When did your breasts start to grow? How was it back then?
Marie Leone My boob keep growing but last I checked it was 34J before that it were 34G. Before 8th grade I have no boob but by the time I got into 8th grade it were 34D. Most of my shirt stop fitting me.
Sexcraftboobs Have you met many fans, both in public and on social media? How do they react? Any conversation so far?
Marie Leone I meet some fans at the club I go to off and on. I try to keep in touch with all my fans through email or direct message from twitter.
Just like so many black porn stars with beautiful huge natural tits, Marie Leone is definitely every man chocolate wet dream. 🙂
Sexcraftboobs Now you done some hardcore scenes, have you done any anal scene before? Do you like getting anally fuck on camera?
Marie Leone I only done 2 anal scene before one of which should be coming out this year. I actually enjoy anal more in the privacy of my bedroom but on camera is also fun since I get to rewatch it anytime I like. 🙂
Sexcraftboobs Apart from anal, is there anything else do you prefer or like to prefer? Spit, swallow or facial?
Marie Leone I enjoy doing DP at the club or at home with my husband and I am looking forward in doing it in front of a camera. I like to spit but I also like playing with the cum in my mouth. Facial is always fun but it not fun when you get stuff in your eyes. Lol! 🙂
Sexcraftboobs What about IR, Orgy Group Sex, DP or Bukake?
Marie Leone I enjoy IR, Orgy, and DP. I never heard of Bukake before but I pretty sure I would enjoy that too. 🙂
Sexcraftboobs Do you like titty-fucking?
Marie Leone Yes! 🙂
Sexcraftboobs Is there any busty or bbw porn star you admire?
Marie Leone Truthfully, no. Since I like all porn star and admire them all. Since they go in front of the camera and show the world different things which some might consider taboo or bad.
Sexcraftboobs What is your short-term and long-term goals inside modeling and outside?
Marie Leone I honestly don't know anymore. I just going with the flow now.
Sexcraftboobs Have you ever got any proposals from other adult sites?
Marie Leone Yes, I have before but mostly clips4sale things.
Sexcraftboobs Is there anything you would like to add for fans reading this interview?
Marie Leone I have some fans who want to get into porn or adult modeling and only thing I got to say is please read anything before signing in and always ask questions. Company might hate it but it better save than sorry. 🙂 😉
Be sure to check out all of Marie Leone softcore and hardcore videos from other porn studios if you are definitely a big fan of hers.