Exclusive Interview With Lily Belle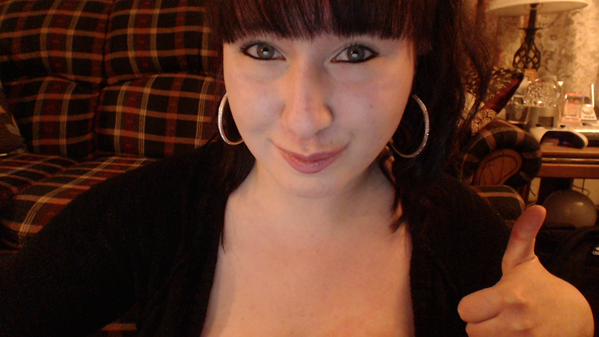 Best known for her huge natural tits, Lily Belle may seems like your typical busty camgirl cutie but beyond that, she is so much more then some might think at this point especially when it comes to webcam shows. Since of her official debut at Yesboobs, she has gain wide popularity and has now become a fan favorite by many especially for her collaboration with the lovely Sarah Rae while still doing her webcam shows.
Like many busty camgirls before her, she also produces her own exclusive contents such as both softcore and hardcore videos which are definitely worth buying for any boob fanboy as she aims to farther expand her popularity. In this exclusive interview, the lovely Lily Belle finally reveals all and tells us what her plans are as many boob fans are eagerly wanting to know the answers while hoping to see more hardcore action from her this year.
As a camgirl with beautiful huge tits, she continues to do what she always usually do which is giving boobs fans and horny pervs alike what they want on webcam to gain wide popularity in certain circles as well as producing more exclusive contents. You can follow this gorgeous busty camgirl on twitter, @lilylolpopz to learn more about her if you are a big fan of hers or just a fan of big boobs, but in the meantime here is my exclusive interview to leave you satisfy at the end of the day.
And be sure to check out Lily Belle on webcam at Chaturbate and Cammodels for a private one on one session with her if you are definitely a big fan of hers.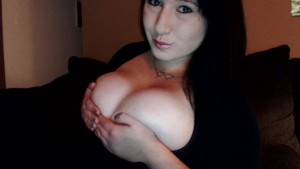 Sexcraftboobs So where are you from?
Lily Belle I'm originally from NJ but I recently moved to the Midwest. 🙂
Sexcraftboobs What have you been up to lately?
Lily Belle Getting adjusted to the move, lol. It's only been a few weeks. I've started filming new content as well! 😉
Sexcraftboobs How is your webcam and skype shows doing?
Lily Belle I can't remember the last skype I did, haha. Recently I've been online more often on Streamate, Chaturbate, and occasionally MFC.
Sexcraftboobs When and why did you first decide to model?
Lily Belle December of 2012. I lost my job at the bank and an old friend told me about phone sex. After doing some investigation, I found camming. Honestly, I thought it was a scam until I received a check. Then I realized how much I enjoyed interacting with others in a sexual, flirty way, and here I am almost 3 years later! 🙂
Sexcraftboobs Have you watched any porn before you started your modeling career? If you do it? How often?
Lily Belle Always loved BDSM porn, specifically lesbian. Also a fan of gangbangs and facials. I still watch it! 🙂 😛
Sexcraftboobs Do have a boyfriend, or are you married?
Lily Belle Nope, single! 🙂 😉
Sexcraftboobs What do you do when you not modeling? How is a normal day in your life?
Lily Belle Wake up, brush teeth, take bath. Afterwards, I could be gaming, playing golf, exploring/traveling, baseball/football games, sleeping, reading, or playing with cats.
Sexcraftboobs What is your bra size? When did your breasts start to grow? How was it back then?
Lily Belle 42F! 😉 I was a D cup at age 15, now I have back issues, haha.
Sexcraftboobs Have you met many fans, both in public and on social media? How do they react? Any conversation so far?
Lily Belle I've met a few fans at Exxxotica. 🙂 Everyone was a pleasure to meet except the one guy that kept trying to grab my nipple. That was a little intimidating.
Be sure to check out Lily Belle profile on manyvids for all of her exclusive content that are definitely worth buying and collecting for any boob fanboy.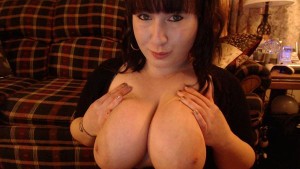 Sexcraftboobs When doing webcam shows, do you use a lot of sex toys? What kind do you use?
Lily Belle I do a more flirtatious show, with a lot of teasing and goofing around. When I do sexy shows, I have a decent amount of sex toys around my room lol. I use dildos, rabbits, butt plugs, nipple plugs, a paddle, whip, and cuffs.
Sexcraftboobs Do you ever any guests come on your webcam show?
Lily Belle Occasionally I do G/G shows or B/G shows but I'm generally solo.
Sexcraftboobs Now you done some hardcore scenes as of late, you have eve done an anal scene before? Or that just not your thing?
Lily Belle No anal scenes, but I love anal lol! 😛 I prefer it more then regular sex.
Sexcraftboobs Apart from anal, is there anything else do you prefer or like to prefer? Spit, swallow or facial?
Lily Belle Facials and a dominant partner. 😛
Sexcraftboobs What about Interrracial, Orgy Group Sex, DP or Bukake?
Lily Belle Bukkake is fun to watch but I've never done it! 🙂
Sexcraftboobs Is there any busty or bbw porn star or camgirl you admire?
Lily Belle Sarah Rae and Lily Madison! 🙂
Sexcraftboobs What is your short-term and long-term goals inside modeling and outside?
Lily Belle My only goal is to make a difference in other people.
Sexcraftboobs Have you ever got any proposals from other adult sites?
Lily Belle I've been asked to do shoots around the USA but I've only filmed with Yesboobs.
Sexcraftboobs Have do you promote yourself?
Lily Belle Twitter and tumblr! 🙂
Sexcraftboobs Do you have any random thoughts?
Lily Belle Way too often, lol! 🙂
Sexcraftboobs Is there anything you would like to add for fans reading this interview?
Lily Belle Did you forget to bring a towel? 😛
Like as before you can follow this gorgeous busty camgirl on twitter, @lilylolpopz to learn more about her if you are definitely a big fan of hers.