Exclusive Interview With Lila Payne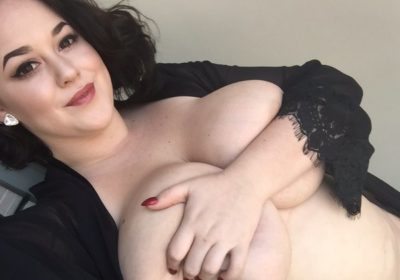 Since her arrival at Score busty porn star, Lila Payne has become one of the top new sensations this year as she continues to collaborates with the studio in producing exclusive softcore contents to pleases many fans before her. But aparts from her breakout role, she is also a gorgeous escort and professional fetishist with voluptuous curved assets which she best known for when it comes to escorting lucky studs to hotels or just dominating them in private fetish videos. That's being said, she still continues these two occupations whiles maintaining breakout role as a sensational busty porn star who is looking to makes a name for herself.
With gorgeous huge tits and a nice round ass, Lila Payne definitely knows how to use these voluptuous curved assets to her advantage to get everyone attention from boob fans to horny pervs alike in a mere instant when it comes to pleasing those before her. In this exclusive interview, Lila Payne finally reveals all and tells us what her plans are in the porn industry as many boob fans are eagerly wanting to knows the answers whiles hoping to sees more softcore action or something new from her this year. As a busty porn star, her wide popularity continues to grows with furthers collaboration with Score in producing new exclusive contents for boob fans to get their money worth.
To my knowledge, she is indeeds a sensational busty porn star with great potential and definitely knows to use those curved assets of hers to get attention when it comes to softcore action which is whats gain her wide popularity for. Like as before you can follow her on twitter, @TheLilaPayne to learn more about her if you are a big fan of hers or just a fan of big boobs, in the meantime here is my exclusive interview to leave you satisfy at the end of the day.
And be sure to check out her official website, LilaPayne.com for all of her original contents if you are definitely a big fan of hers.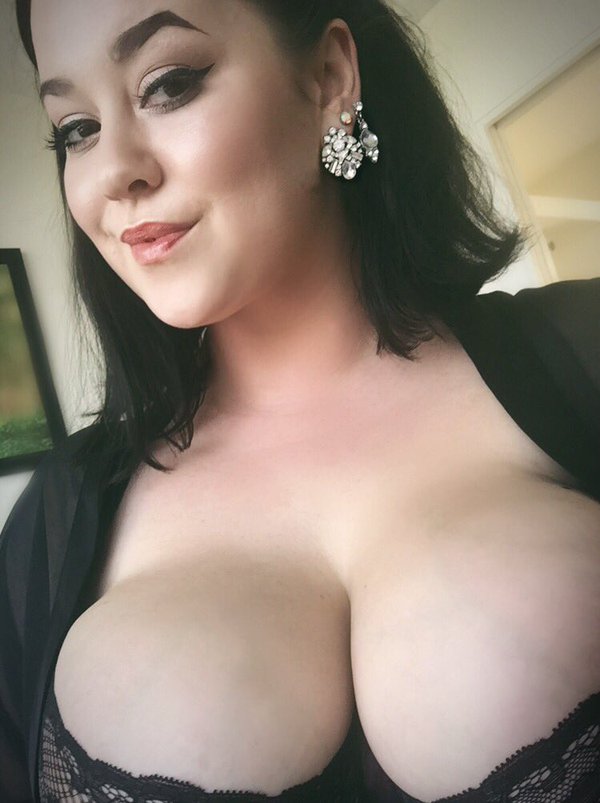 Sexcraftboobs So where are you from?
Lila Payne I'm from Melbourne Australia. Ethnicity wise I am a proud Roma and my family is from the Czech Republic.
Sexcraftboobs What have you been up to lately?
Lila Payne Since shooting with Scoreland and XLGirls in January I have been back in Australia Escorting. I tour every capital city regularly so I'm "on the road" a lot. I also spend a lot of my time in extended booking with clients traveling with them. I'm preparing to go to Texas in October. One of my favorite clients is Flying me over to holiday with him and I will stay on afterwards to work a little before flying home.
Sexcraftboobs How long have you been modeling? And when and why did you first decide to model?
Lila Payne I've been a plus size pinup/fetish model for maybe five years or more but I have only started porn performance this year when I modeled for Score. I really love being on both sides of the camera. Either as a model or as a photographer / director / wardrobe and makeup artist.
Sexcraftboobs Have you watched any porn before your modeling career? If you do it? How often?
Lila Payne I watch porn all the time! My tastes vary.. I love queer porn, femdom porn, etc etc etc. Lately, I have been really into "Czech Fantasy" glory hole stuff.
Sexcraftboobs Have you watched your own scenes?
Lila Payne Yes I have. I definitely like some more then others. The ones where I choose my outfits, makeup etc are my favorites.
Sexcraftboobs Do have a boyfriend, or are you married?
Lila Payne I'm polyamorous and have several lovers.
Sexcraftboobs What do you do when you not modeling? How is a normal day in your life?
Lila Payne I work full-time as a Private Escort and BDSM Professional. I tour Australia wide. Aside from that I'm very involved in the Queer, Kink BDSM and Polyamory Communities in Melbourne.
Sexcraftboobs What is your bra size? When did your breasts start to grow? How was it back then?
Lila Payne I'm a 12JJ Cup and my breasts weigh 6kgs in total. They started to grow when I was 14 and I was very out of proportion and teased a lot but now I love them.
Sexcraftboobs How often do you meet fans in public? How do they react? Any conversation so far?
Lila Payne I see a lot of my clients are the fetish clubs I go to and they are respectful of my space. I have met fans in public too and done autographs but thankfully id doesn't happen too often. I think if people recognise me they are too intimidated to come up to me. I'm grateful for that as I don't like to be crowded.
For those who are currently living in Melbourne, Australia be sure to book the lovely Lila Payne as your private escort for the night.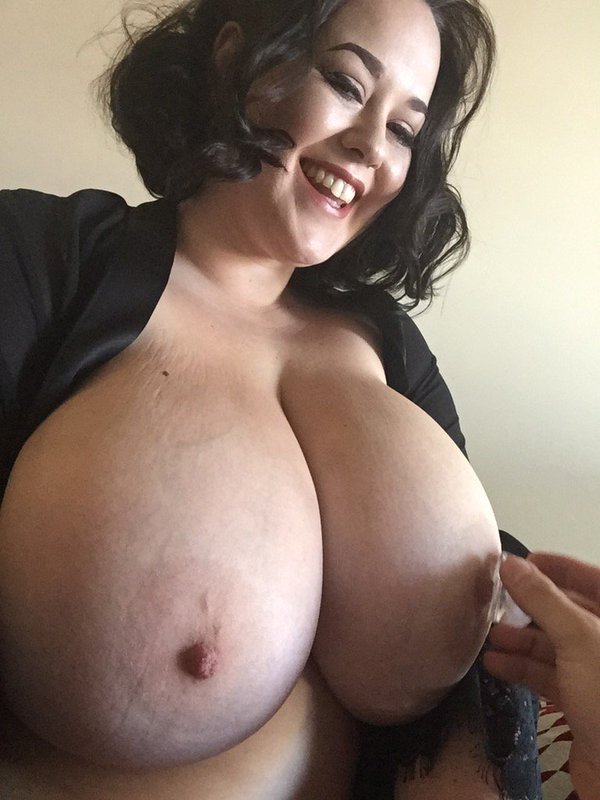 Sexcraftboobs Now you been doing softcore scenes as of late? Would you like to do any boy/girl or hardcore scenes? Or that just not your thing?
Lila Payne I won't ever do hardcore porn. If I do boy/girl it will be "point of view" porn i.e me and a cock as opposed to me and another performer. All the porn I do in future won't be with Score but my own production. I don't like not having control of how I am shot/portrayed/promoted. The porn I release in the future will be my crew. My lighting, my makeup, my outfits, my editing etc. I would do things very differently to Score. They have a certain style that I respect but it aint my thing.
Sexcraftboobs Do you like titty-fucking?
Lila Payne I like titty-fucking because of the awesome view and the joy on the face of the person fucking my tits. If they are into it I am into it.
Sexcraftboobs How do you masturbate?
Lila Payne I use a hitachi on my clit. Sometimes I watch porn sometimes I don't.
Sexcraftboobs What are your sexual fantasies about?
Lila Payne They are endless and I go through phases as everyone does. I am really into splooshing and messy food play. Wresting in food with hot curvy girls, MFF threesomes, anything to do with fucking people with my strap on.
Sexcraftboobs If you had three wishes, what would you wish for?
Lila Payne A Jacuzzi, two Cavalier King Charles Spaniels and an endless supply of custom tailored latex lingerie.
Sexcraftboobs Is there any busty porn star or camgirl you admire?
Lila Payne I really admire Lily Madison, Samanta Lily and Tiggle Bitties.
Sexcraftboobs What is your short-term and long-term goals inside modeling and outside?
Lila Payne In terms of modeling I'd like to produce some pov titty-job and blowjob videos as well as some kinky abandoned wearhouse porn. My long-terms goals outside of modelling are geared towards property investment and development.
Sexcraftboobs Have you ever got any proposals from any other adult studios or photographers?
Lila Payne Everyday. Some are more professional then others. My answer is always no as I am only interested in directing and producing my own material.
Sexcraftboobs How do you promote yourself?
Lila Payne Twitter, Instagram, Facebook, Snapchat and Scarlet Blue's escort directory. @TheLilaPayne
Sexcraftboobs Is there anything you would like to add for fans reading this interview? Any final words?
Lila Payne Pay for your porn, tip your cammodels, support your local sex workers, spoil your favorite models that you tweet at everyday, remember you manners and not be another entitled man on the internet. School yourself and become a legit consent literate feminist is you wanna get laid.
Like as before you can follow this gorgeous busty porn star on twitter, @TheLilaPayne to learn more about her and be sure to check out all of her softcore contents at Scoreland.com and XLGirls.com if you are definitely a big fan of hers.