Exclusive Interview With Kat Bailey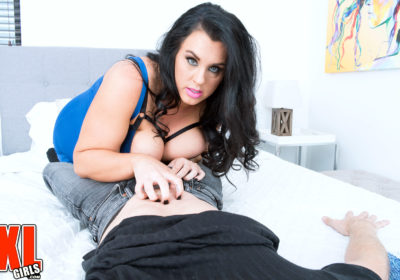 Last month/year in a previous article, I talked abouts the so lovely Kat Bailey who is not only on social media but has collaborated with another major porn studio to please and thrill ans like myself with more hardcore scenes thats are worth checking out. Looking to furthers expands her growing popularity, she naturally of course aims to do a lots more then justs collaborate with Score Studio by becoming more open to the interest of working with other major porn studios to gain more exposure. So that being said, fans likes myself are so eagerly waiting and hoping to sees more new stuff from her in the next coming months.
With beautiful huge tits and a nice round huge ass, she continues once more to uses these voluptuous plumped assets of hers to get everyone full attention from boob and bbw fans or horny pervs alike in a mere instant when it so comes to pleasing those before her. In this exclusive interview, the very lovely Kat Bailey finally reveals all and tells us whats hers plans are within the porn industry as bbw fans are eagerly wanting to know the answers while so hoping to see more hardcore action from her throughout this year. As mentioned before, there is no doubt in my mind thats those plumped assets of hers would most definitely make any guy dick hard before her in a mere instant especially those melon-size juggs of hers.
To my knowledge, she indeed continues once again to show potential as a model who looking to further expands her growing popularity by not only being on social media but giving bbw fans like myself what they really want to see from her which is more hardcore action. Like as before you can follow this very gorgeous bbw porn star on twitter, @KatBaileyxxx to learn more about her and get the latest updates if you are a big fan of hers or justs a fan of beautiful plumpers, but in the meantime here is my exclusive interview.
And for those who are still new and unfamiliar with the lovely Kat Bailey, be sure to check out all of her exclusive softcore and hardcore contents over at XLGirls.com if you are just now becoming a big fan of hers.
Sexcraftboobs So where are you from?
Kat Bailey Oklahoma, originally. I spent most of my childhood in the south.
Sexcraftboobs What have you been up to lately?
Kat Bailey Most recently, I shot with PlumperPass and have those photos and videos released on their website. I've been doing meet & greets close to home, as well! I'm also a full time mom so I try to do my best juggling everything appropriately. I have lots of great things in the works for this year. I can't wait to show everyone what I've been working on. 🙂 😉
Sexcraftboobs How long have you been modeling? And when and why did you first decide to model?
Kat Bailey I've been modeling for everyone for most of my life in one way or another, but only for a little over a year professionally. I love every minute of it. I started doing amateur modeling during my years within the kink community around 2010, but didn't move into it professionally until 2016. People have been telling me for years that I should model and sex has always been my passion, just seemed like a natural transition.
Sexcraftboobs Have you done any webcam and skype shows before?
Kat Bailey Yes I have! I used to do cam work on Live Jasmin a loooooong time ago. That helped break me out of my shell and made me realize how many other people adored my curvy body as much as I did. I went on to sell clips and videos to those who kept up with me. Most of my recent shows come in the form of private requests from fans! 😉
Sexcraftboobs Have you watched any porn before your modeling career? If you do it? How often?
Kat Bailey I have watched a TON of porn since I hit puberty. I think I was 20 when I realized I could look up porn on my iPhone (religious upbringing 🙁 ) and I have been enjoying it ever since. I really think, despite what a lot of people say, porn is and can be such a vital part of our sexuality growing up and as adults. It makes me extremely happy to think I am part of bringing joy to someone's sex life! How often I watch porn depends on the mood I'm in. Sometimes I watch it every time I masturbate and other times I use my imagination.
Sexcraftboobs What kind of personality do you have as a model?
Kat Bailey I would say it's very similar to my personality in real life. I bring the virgo traits of being a perfectionist, driven and kind, always! I am also an introvert but bubbly at the same time. Some say I have Resting Bitch Face, but most of the time I'm just thinking about what I want to say and trying to decide if it's highly inappropriate or rude I'm full of snark and sarcasm!
Sexcraftboobs Have you watched your own scenes?
Kat Bailey Yes, I have! I have the most fun watching them with others who especially enjoy me! I try not to watch them alone because of my tendencies to be over analytical.
Sexcraftboobs What do you do when you not modeling? How is a normal day in your life?
Kat Bailey I'd prefer not to answer this.
Sexcraftboobs What is your bra size? When did your breasts start to grow? How was it back then?
Kat Bailey Currently, I am a size 40DDD. I have been as large as a G something, I can't remember the specific size. I got boobs the summer in between my 8th and 9th grade year. It happened and it happened FAST! I started a new school in my freshman year and have always dressed older than I am. Naturally, most remember me as the girl the thought was the hot substitute teacher for their first day of algebra.
Sexcraftboobs Do you sell bras and panties to fans?
Kat Bailey I do! Just hit me up at KatBaileyxxx@gmail.com if you are interested in buying any. 😉
With her popularity continues to grow, Kat Bailey is definitely looking to make the most out of 2018 by giving bbw fans like myself more then just hardcore action.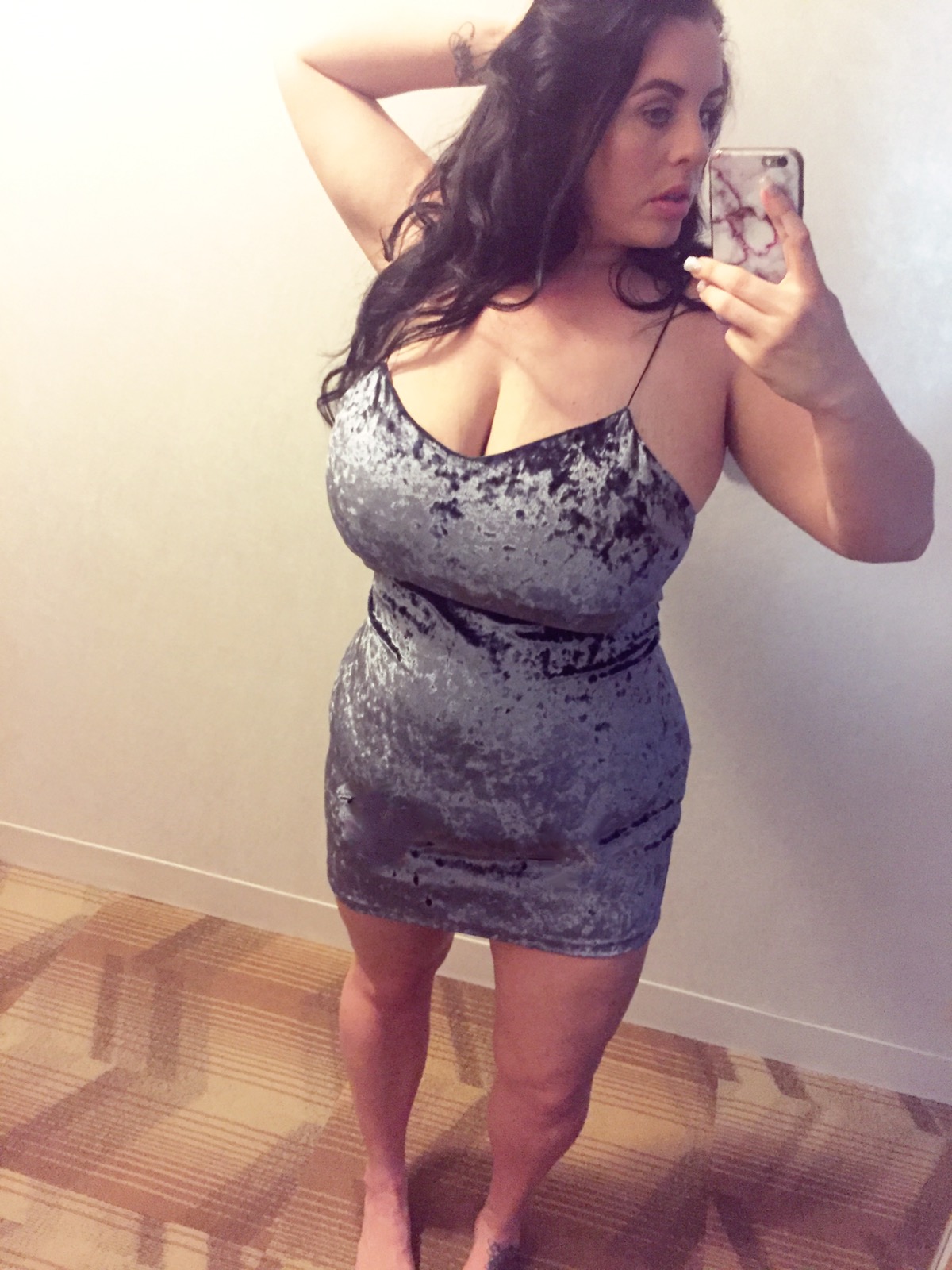 Sexcraftboobs Now you have done hardcore videos, but have you done any anal videos? Do you like to get anally on camera? Or that just not your thing?
Kat Bailey I haven't been fucked in the ass on camera, yet! It certainly doesn't mean I'm not willing.
Sexcraftboobs Apart from anal, is there anything else do you prefer or like to prefer? Spit, swallow or facial?
Kat Bailey I prefer a facial, always. 🙂
Sexcraftboobs Now you have done some or all kind of scenes like Interrracial, Orgy Group Sex, DP or Bukake?
Kat Bailey My most recent shoot with PlumperPass was Interracial and I hope to take care of a few of the others you mentioned soon! 😉
Sexcraftboobs Do you like titty-fucking?
Kat Bailey I LOVE it! 😀 😛
Sexcraftboobs How do you masturbate?
Kat Bailey Standing up on a hammock.
Sexcraftboobs What are your sexual fantasies about?
Kat Bailey I most often fantasize about threesomes and foursomes and things like DP and anal. It really depends on what type of mood I'm in at that very moment.
Sexcraftboobs If you had three wishes, what would you wish for?
Kat Bailey That my kitty, Ramona could talk and live forever. Access to Jeff Bezos bank accounts. And that I would never have to work out again.
Sexcraftboobs What is your short-term and long-term goals inside modeling and outside?
Kat Bailey Professionally, short-term I would like to tour more and have more time to meet my fans outside of the region where I currently reside. Long-term, I would like to work with more erotic art photographers and directors that take a different view and produce different styles of film or photos. I appreciate a modern, more feminine and not frequently seen style of work.
Sexcraftboobs Have you ever got any proposals from any adult studios or photographers?
Kat Bailey Yes, I most recently signed on to a 10 Episode Adult Series that I will be filming out of the country sometime this year! I am VERY excited. 🙂 😀
Sexcraftboobs How do you promote yourself?
Kat Bailey I use Instagram (@realkatbailey) and my email (KatBaileyxxx@gmail.com) for most everything at the moment. I have built my career mostly on word-of-mouth, specifically my mouth their…..ahem…I mean promoted MYSELF via email and such 🙂 I'm very down to earth and prefer speaking directly to whomever I am making plans with!
Sexcraftboobs Do you have any random thoughts?
Kat Bailey I love every single one of you, race, creed, religion or skin color. No human can ever be considered less than another or illegal. You are worthy, enough and beautiful in your own way. TRY and this world will be a better place. Let's all stop trying to be in competition and push ourselves and others forward with positivity and we can ALL SUCCEED! DRINK MORE WATER!!!
Sexcraftboobs Is there anything you would like to add for fans reading this interview? Any final words?
Kat Bailey I adore each and every one of you. Thank you for the opportunity you've given me!!!! 🙂 😉
Like as before you can follow this gorgeous bbw porn star on twitter, @KatBaileyxxx to learn more about her and get the latest updates if you are definitely a big fan of hers.