Exclusive Interview With Jinxy
In a recent article I talk about Sarah Rae upcoming amateur site, Yesboobs! and the busty models that were on there as many boobs and bbw fans are eagerly awaiting for the site to be finally launch with all of it contents fully operational. The site is up for only viewing but the contents are still a work in progress while at the same time more busty and bbw models continues to join up, shooting for Yesboobs! which definitely pleases many fans who wants to see something new from their favorite models.
With the site still being in the works, I was able to conduct an exclusive interview with one of the busty models from Yesboobs! and learns what her plans, her future in the porn industry as she reveals all of her secrets that I am about to share to you all. Jinxy is a up and coming busty model who have appeared on Divine Breasts and Yesboobs! as she begins to gain more attention from many fans who not only admire her beauty but also her huge natural tits as they all hope to see her do more.
You can follow this gorgeous busty model on twitter, @JinxyNW if you want to learn more about her and also be sure to check out her webcam shows on cammodels and ifriends but in the meantime enjoy this exclusive interview here.
Jinxy debut at Divine Breasts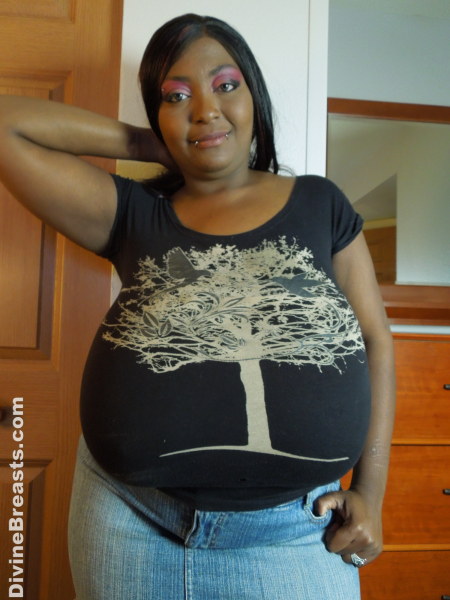 Sexcraftboobs So what have you been up to lately?
Jinxy I've been keeping pretty busy. Working my "regular" job in accounting and management, Working on both my cam sites, Trying to book more shoots with photographers and websites, and I'm in the beginning stages of opening up my own adult store.
Sexcraftboobs How is your webcam shows doing?
Jinxy Lately, it has been a bit slow only because I haven't been giving it the time and attention that it deserves. I'm getting back into the swing of things and finding my balance. So, I should be on more often.
Sexcraftboobs When and why did you first decide to model?
Jinxy Its only been since April 2014. I went on a couple dates with this guy who suggested I should be a breast model. I wasn't a fan of my breasts or my look so I thought he was nuts. But I asked my friends about it and one of my porn star friends sent my information off and pics. Once I got a ton of replies I knew I was onto something big. So, here I am.
Sexcraftboobs Have you watched any porn before your modeling career? If you do it? How often?
Jinxy I watch and have watched porn more than the average person. I usually watch it every day multiple times a day. I don't know why. Its just awesome. I've been like this for YEARS!!!
Sexcraftboobs Have you watched your own scenes?
Jinxy Only trailers of them or if it is ones I make myself for my fanclubs, I still only glance through them. I cant really sit and watch them or else id be wayyyyyy too judgmental and critical.
Sexcraftboobs Do have a boyfriend, or are you married?
Jinxy No boyfriend, Not married. Free as a bird. I'm too picky when it comes to men. Whoever I get, if I get one, would have to be a real gem in my eyes.
Sexcraftboobs What do you do when you not modeling? How is a normal day in your life?
Jinxy I work so much that its hard to say. I guess when I actually have a free moment, I'm usually sleeping or at the bar with my friends or going to a rock/metal show.
Sexcraftboobs What is your favorite rock/metal band?
Jinxy Its best to just name my top 5 cause its hard to choose who's #1… So, in no particular order, its: Type O Negative, Tool, Skinbound, Super Killer Robots, and Disturbed.
Sexcraftboobs What is your bra size? When did your breasts start to grow? How was it back then?
Jinxy 36M and still growing. I developed at 9 years old, I was a C cup. It wasn't as glamorous as u would think. It was actually quite hard and miserable and not the best memories in my life. Like I said it wasn't until this year that I really started to appreciate them fully.
Sexcraftboobs Have you met many fans, both in public and on social media? How do they react? Any conversation so far?
Jinxy I've met a few, both in public and on social media. In person, people are very kind and a bit timid to approach me. They just ask if I'm Jinx and then shake my hand and go on their way. I like it like that though. I am much different in person than I am online.
Jinxy debut at Yesboobs!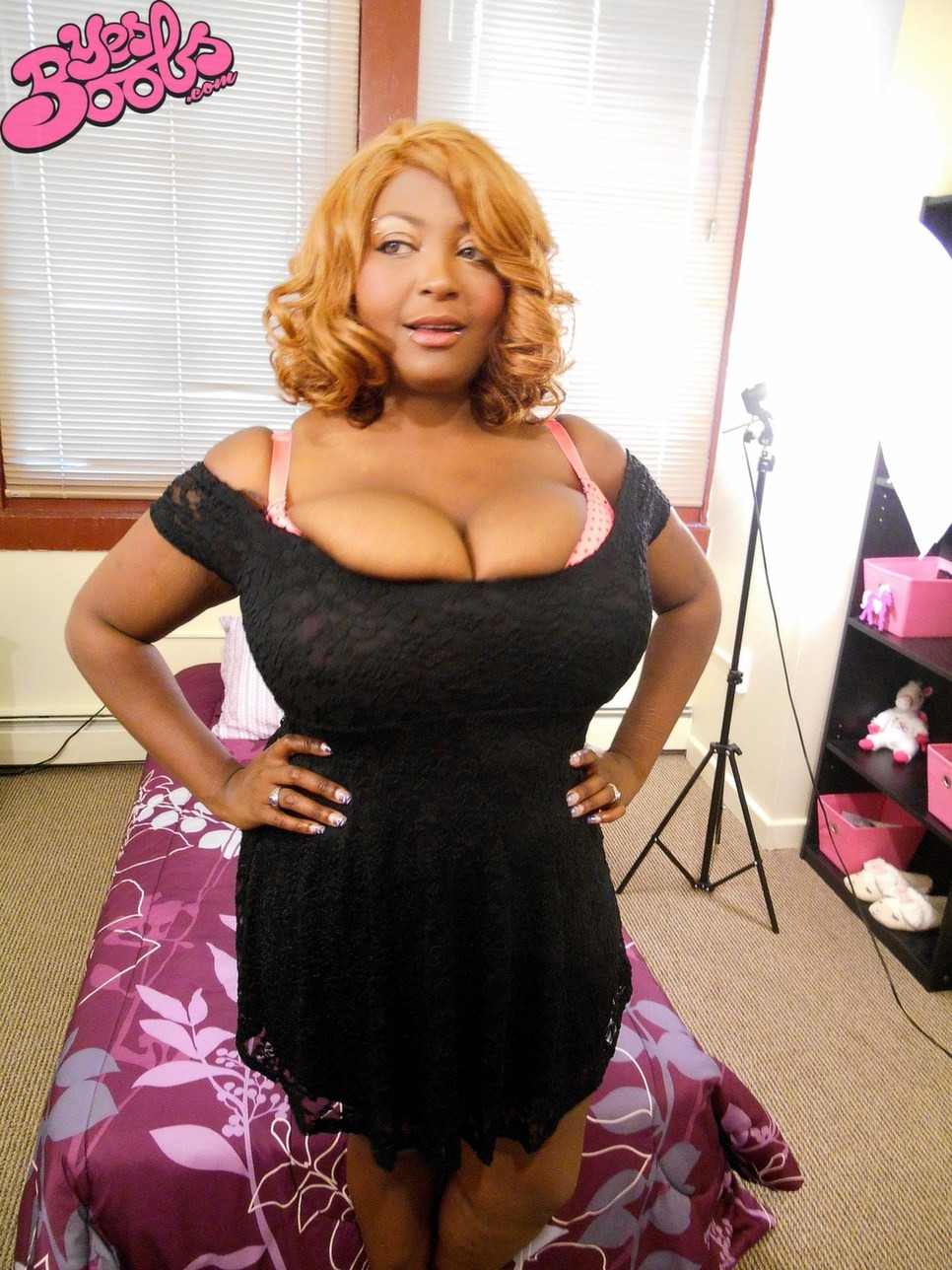 Sexcraftboobs What is your short-term and long-term goals inside modeling and outside?
Jinxy I tend not to think too deeply into anything. Everything is a vague blend short and long term cause its easier to manage and not so bad if you fail. Anyways, My goal in modeling is to be on a few more websites. I want to actually be in a adult magazine(s) and make some DVDs and maybe one day be on the cover of both. Outside modeling, I'm hoping to open my store, quit the accounting/management job, and work full time as my own boss and become a success.
Sexcraftboobs Do you like to read adult magazines? What kind do you like?
Jinxy No I don't, But if someone has one laying around, I don't mind glancing thru the pages…
Sexcraftboobs Do you have any sexual fantasies?
Jinxy I wish I could say I do… the only reason I don't is because I've done everything I've imagined already… and anything else would have to be some freaky outrageous kind of shit…
Sexcraftboobs Have you ever got any proposals from other adult sites?
Jinxy Lately, I have not. Its kind of sad. I really want to get out there and do more. Hopefully step out of the solo market and do work with other big breasted females.
Sexcraftboobs Would you like to do boy/girl scenes? Or that just not your thing?
Jinxy I did my one and only one ever and it was a handjob… and NO its not my thing… AT ALL… if I were to go non solo again, it would be girl/girl…
Sexcraftboobs Is there any busty or bbw model you admire?
Jinxy Sarah Rae and Jalisa Elite
Sexcraftboobs Did you enjoyed working with Sarah Rae on Yesboobs?
Jinxy Oh my god yes… She was such a very talented sweetheart and so much fun to be around… One of my favorite shoots so far…
Sexcraftboobs Is there anything you would like to add for fans reading this interview?
Jinxy I'm glad you guys took the time out to learn more about me. I appreciate your love and support. I really hope that I can make all the photos and videos worth looking at. I really am nothing without all of you and you all gave me confidence and a new outlook on myself, which I never thought would happen. I can now look in the mirror and see the beautiful girl you all see. For years that was fleeting, so I want to thank you for that. Keep being awesome. Live with passion. Take your pleasure seriously. Be free. KISSES!!!!! XOXOXO