Exclusive Interview With IAmTDiamond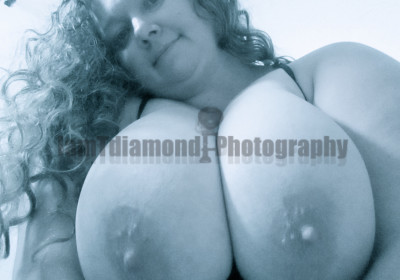 As a self-employed photographer, the man known as IAmTDiamond works within his own area where local models collaborate with him in doing photo-shoots to gain popularity and build up his own personal brand that would draw more local models who interested in collaborating with him. Only known in certain circles, IAmTDiamond considers himself a sucker for DIY (Do It Yourself) that allow him to develop his own artistic style as a photographer when it comes to shootings with gorgeous local models from busty to bbw alike to further expand his popularity within his own area. It clear to many that he is very independent in his work and continues to improve his skills on a higher level other then taking it to mainstream.
Not only that, his photography also brings in fresh new faces other then collaborating with familiar or popular models that many fans know and love as he continues to steps up his game with every new model he works with in a photo-shoot. In this exclusive interview, the man known as IAmTDiamond finally reveals all and tells us what his plans are in the world of photography as those who are very familiar with his work wants to know answers while hoping to see more or something new from him. With his popularity continues to grow in only certain circles, he is determined to get the most of his work done throughout this year to producing exclusive new contents.
To my knowledge, he is an awesome dude with an unique style as a photographer who is looking to further expand his popularity, build up his brand and makes a name for himself by showing something new that he himself have created. You can follows this self-employed photographer on twitter, @IamTDiamond to learn more about him if you find his work interesting and want to see more from him, in the meantime here is my exclusive interview to start the day off.
And be sure to follow him on tumblr, IAmTDiamondPhotography.tumblr.com for more exclusive contents if you are definitely a big fan of his work.
Sexcraftboobs So where are you from?
IAmTDiamond Brooklyn, NYC originally.
Sexcraftboobs What have you been up to lately?
IAmTDiamond Mainly working at my part time job, college, creating erotic content, and playing video games during my down time.
Sexcraftboobs How is your photography doing?
IAmTDiamond Its been a journey trying to find local (South Carolina), down to earth, sexually open minded women to work with but I finally have a cool team of lovely curvy locals that enjoy my crazy camera antics lol.
Sexcraftboobs How long you been a photographer? When and why did you first decide to become a photographer?
IAmTDiamond Well I've been taking photos for 3 years now, recording videos for 2 years, and editing videos for 5 years. I decided to do this because I love it and I have a lot of fun despite some bad experiences.
Sexcraftboobs Now do you work with all models in photo-shoots from busty to bbw alike?
IAmTDiamond Honestly, I don't know how to answer this question lol, I shoot women of all sizes for the most part, finding busty women is a big challenge due to the state that i live in. Today it seems to be all about big booty lol, I am a bit of an ass man myself, but I love busty women as well. I really pray to meet some local busty girls that wouldn't mind helping me out, so far I've only found 3 busty ladies who were all a pleasure to shoot.
Sexcraftboobs Do you find photographing big boobs and busty models a work of art?
IAmTDiamond Most men are most likely visual, that being said, to me… women are visually the most beautiful creations on earth. I hate that nude photos are automatically thrown into the category of XXX. If the photo isn't exhibiting the act of sex it shouldn't be treated as such. On the flipside of that even sexual photos can be considered art, what i enjoy the most is trying to discover what angles work best with each individual lady and her body style.
Sexcraftboobs What about bbw? Do you find photographing large women a work of art?
IAmTDiamond As much as the label BBW puzzles me, I love and favor full figured women I just hate that everything has to have these labels on them smh. we all have our personal preferences so i guess these labels make it easier for guys/ladies to find what they like….anyway yes I have a woman named Krissy who is a local bbw that works with me often, she thought no one would want to see her in lingerie or even nude and i wanted to prove to her that she was fine the way she was.
Sexcraftboobs Do you teach or give lessions to any model who is a photographer or want to become a photographer?
IAmTDiamond Not really, I am not some photography king lol, I feel everyone should learn on their own to experience their own journey. When you buy your camera/video camera and editing software, you should shoot whatever you feel like shooting and not try to do the same things everyone else is doing. I nickname what I do "Action Erotica" just because you never know what I will do next. One minute I'll post a photo of a dog on a farm and then the next minute you'll see me gripping some juicy woman's buns lol. I do help give lessons on the basics of video editing to ladies and gents trying to learn how to be independent and cut out the middle man for their content creations.
Sexcraftboobs Do you ever take fan requests to photograph or make photo-sets of a certain model?
IAmTDiamond I wouldn't say that I take requests but… If I see many people liking a certain woman that I've worked with I will make sure that I put more creativity and effort into taking her videos and pictures.
Sexcraftboobs Who are some of your favorite classic photographers, and how did they influence you?
IAmTDiamond Theres only one guy who went by the alias "Monsieur X" he did a photoshoot with women who were sex workers in paris around the early 1900's, and I do the same today for the most part, some of the ladies I work with and for are sex workers and some aren't. I thought it was dope seeing those type of photos being taken back then (1900's), the women looked care free and like they were having a little fun as well. Current photographers that influence me??? I would have to say "Felix Natal Jr." though I doubt I will ever get to his level lol….Also websites like MixedMag.com, ClubButts.com, ChocolateModels.com all big inspirations to me.
As a self-employ photographer, IAmTDiamond definitely knows how to find the right kind of women to do a photo-shoot with especially when it comes to producing exclusive new contents.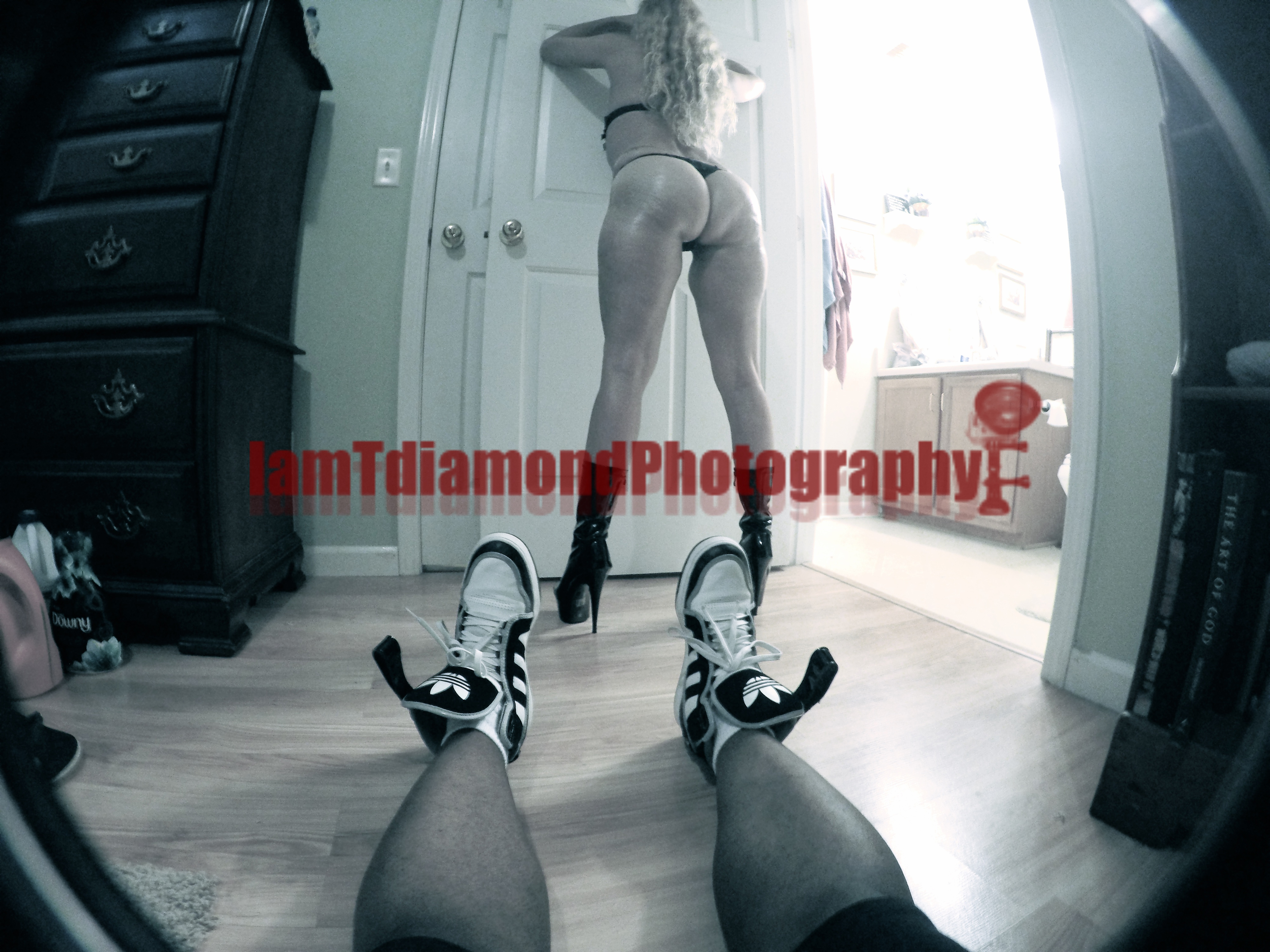 Sexcraftboobs What do you think makes a memorable erotic photograph?
IAmTDiamond Great question, to me what makes a memorable erotic photo would have to be the body language of the model, does she seem comfortable and confident? Does she look like she's having fun? Is she having fun? Things like that.
Sexcraftboobs What were the difficulties you encountered first when starting erotic photography?
IAmTDiamond Mainly finding women other than Krissy, who at the time was my main partner in crime to shoot, but it all came with time.
Sexcraftboobs What are some of your favorite books on erotic photography and what about them do you love?
IAmTDiamond Recently I have purchased an art book called "Tease to Please" featuring the erotic art of Adrian Velez. I love the drawing style and I actually plan to try to bring one of those drawings to life with one of the women I shoot out of town.
Sexcraftboobs What are your thoughts on working on single images versus projects?
IAmTDiamond I enjoy projects most, even though they take more effort and time.
Sexcraftboobs What are some projects/ideas do you have for erotic photographers?
IAmTDiamond I would like to see more plus size/full figured women doing erotic anime cosplay shoots and maybe even naughty vids while dressed up as different characters. I've always wanted to help with finding different pieces to put the outfit together and bring it to life on my camera.
Sexcraftboobs How has social media played a role in your photography?
IAmTDiamond Other than its spam and occasional thieves, tumblr has been the best for me, I think too many people under estimate the tumblr community. It has the lowest forms of censorship so where else would be a better place to market erotic content of all sorts. I would like to get better at twitter, but even then, tumblr will always be my home and where I release sneak peeks first. By the way my twitter is @IamTDiamond help a brother out I have virtually no followers on it! 🙁
Sexcraftboobs What are some tips/advice you would give to yourself or others when starting erotic photography all over again?
IAmTDiamond I would say map out all of your projects first and maintain your direction. I wish I could go back and tell myself to not worry about not getting a shot to shoot big names, continue doing your own thing with those who have been modeling for you and helping you from the beginning.
Sexcraftboobs What is one question nobody has ever asked you that you wish they asked you?
IAmTDiamond How Am I Mentally?
Sexcraftboobs Do you have any random thoughts?
IAmTDiamond Street Fighter V (PS4) & Batman V Superman the movie are both releasing this year..2 things I can smile about during these dark times.
Sexcraftboobs Is there anything you would like to add for fans reading this interview?
IAmTDiamond I will be doing 2 sales in the upcoming months of unseen photos and erotic videos featuring me and my lovely ladies "The Diamond Dollzzz" on Tumblr so stay tuned…. One last thing I really wish people wouldn't bully or harass people about the content they choose to shoot and photos they choose to take, if you don't like it don't indulge and even better buy your own equipment and do your own thing….Just don't go around throwing stones at people because of what they choose to do with their cameras and so on, everything isn't for everyone.
Like as before you follow this self-employ photographer on twitter, @IamTDiamond and on tumblr, IAmTDiamondPhotography.tumblr.com to learn more about him if you are definitely a big fan of his work.