Exclusive Interview With Georgina Gee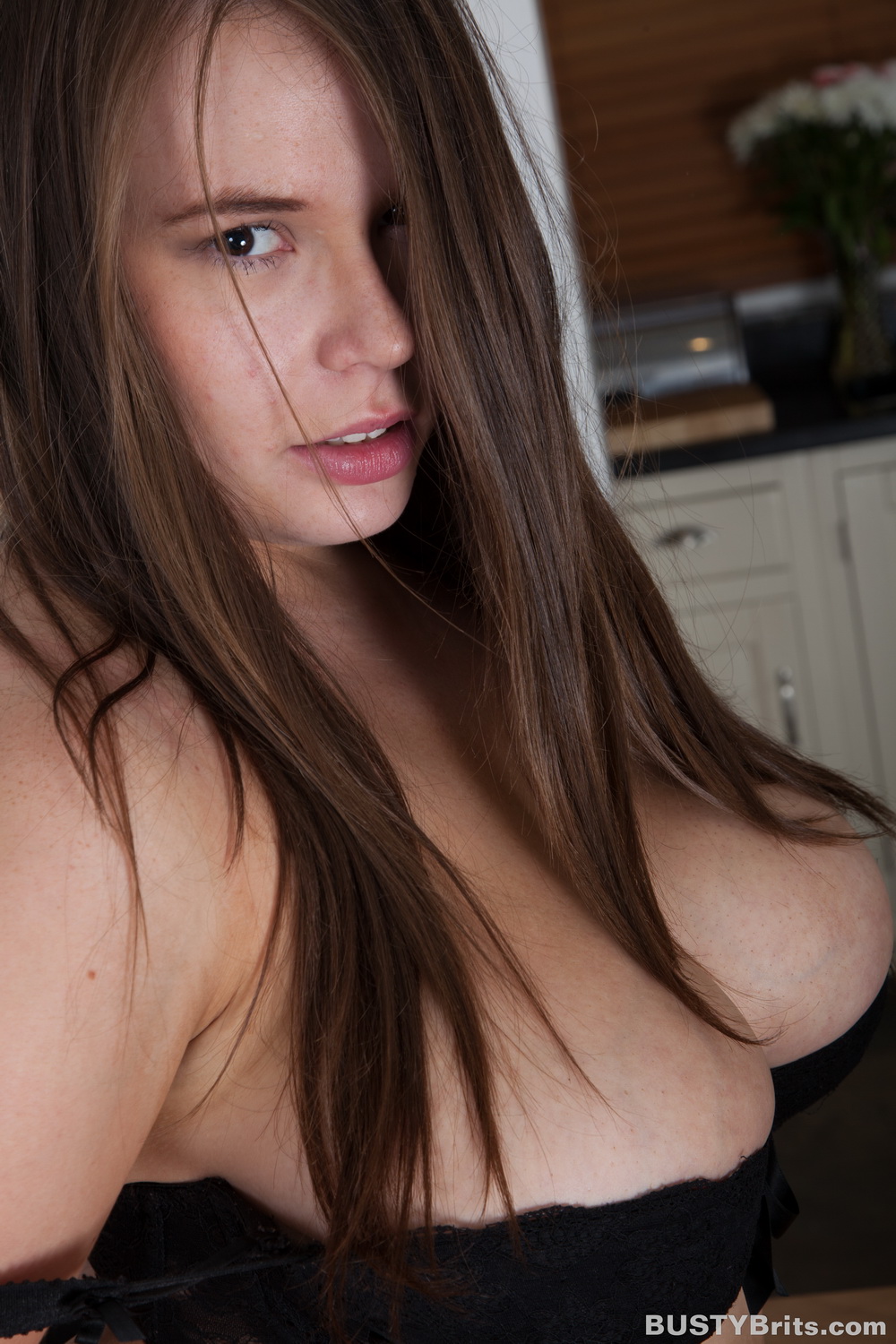 Straight from the UK comes another gorgeous busty porn star who goes by the name of Georgina Gee and she is here to have some fun by exposing her big beautiful natural tits and voluptuous assets to the world for many boob fans to see. Since of her official debut at BustyBritian back in July 2012, she has become somewhat of a sensation due to the popularity of her big natural tits which has gain a lot of attention from many boob fans who have already considered her to be one of their favorite busty European models.
To my knowledge, there are many reason why busty European models are such a popular sensation and this is definitely happen to be one of them, with a beautiful face and almost perfect big tits she is indeed a sight to behold for anyone who is a big fan of hers. In this exclusive interview, the lovely Georgina Gee reveals all and tells us what her plans are in the porn industry as many boob fans are eagerly wanting to know the answers and hoping to see more of her soon especially on major popular adult sites.
You can follow this gorgeous busty British model on twitter, @GeorginaGee to learn more about her if you are a big fan of hers or just a fan of big boobs, in the meantime here is my exclusive interview with her to leave you satisfy at the end of the day.
Be sure to check out all of Georgina scenes on BustyBritian.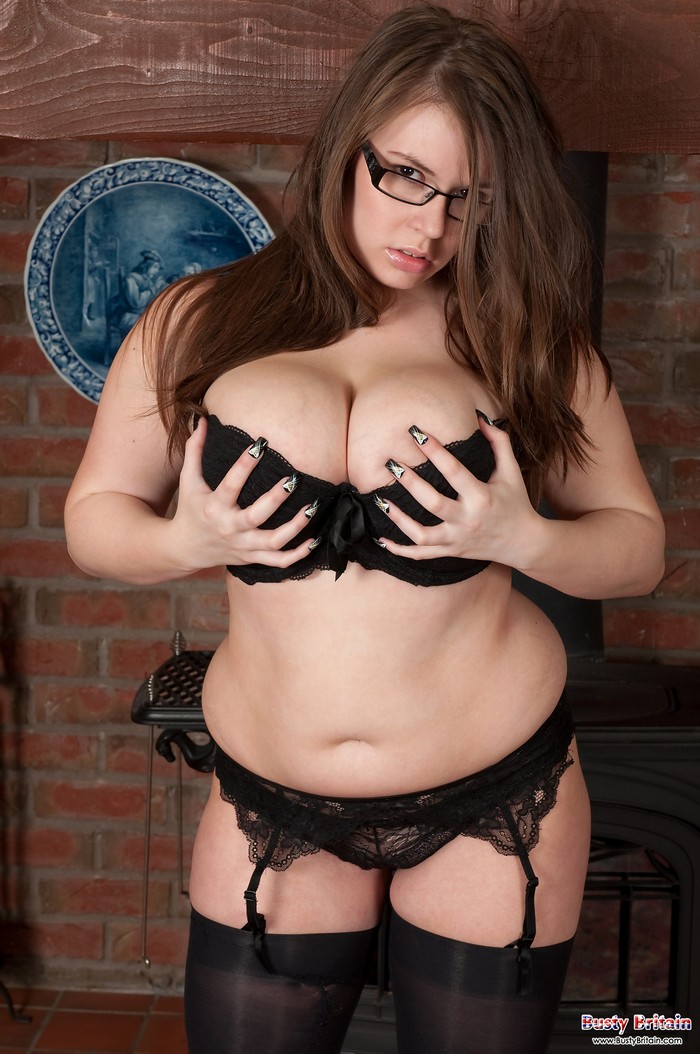 Sexcraftboobs So where are you from?
Georgina Gee East Yorkahire. (Northener)
Sexcraftboobs What have you been up to lately?
Georgina Gee Working, trying to make everything happy. I've been working on a couple of shoots for my profile on Adultwork and getting myself in shape.
Sexcraftboobs When and why did you first decide to model?
Georgina Gee I've always wanted to model at first clothing but because I have big boobs the paths just lead to glamour soon as I turned 18 I'm in the crazy big boob world.
Sexcraftboobs Have you ever done webcam and skype shows before?
Georgina Gee Yes for the last couple of years I have been webcamming and skype shows I always do and love doing them.
Sexcraftboobs Have you watched any porn before your modeling career? If you do it? How often?
Georgina Gee Oh god all the time I'm porn mad I think mostly everyday depends what mood I'm in, some people find it offensive but I love it.
Sexcraftboobs Have you watched your own scenes?
Georgina Gee I have but I feel sooo strange and I cringe and hide behind my hands but I like to look and watch and no if I'm doing good or bad.
Sexcraftboobs Do have a boyfriend, or are you married?
Georgina Gee Sadly no I'm single good thing I can spend more of my time for you guys.
Sexcraftboobs What do you do when you not modeling? How is a normal day in your life?
Georgina Gee Very boring to be honest I'd love to be busy all the time but I'm not I gym, swim and work and try and have fun as much as I can
Sexcraftboobs What is your bra size? When did your breasts start to grow? How was it back then?
Georgina Gee Since I was little too little 6 or 7 they where always big everyone wanted to touch them and now they are 36JJ the biggest they have been.
Sexcraftboobs Have you met many fans, both in public and on social media? How do they react? Any conversation so far?
Georgina Gee Sometime I have great conversation with fans I consider to be friends, some of them can be annoying (sorry guys but its true) I meet more on social media than in public when I use to dance with some fans that came to the club.
Georgina is indeed a beautiful sight to behold for any boob fan.
Sexcraftboobs Now you have done only softcore scenes? Is there any chance that you would like to do a hardcore scene? Or you have done one already or that just not your thing?
Georgina Gee Always thought about it but for now you will only see me naked although I'd love to be doing hardcore I'm not ready for it yet although I'd love to be in scenes I do love to watch porn after all.
Sexcraftboobs Do you like titty-fucking?
Georgina Gee I like doing it of course and watching the guys faces.
Sexcraftboobs Is there any busty or bbw porn star you admire?
Georgina Gee I love Carol from BustyBritian she is soo hot for a mature women hell yeah! 🙂
Sexcraftboobs What is your short-term and long-term goals inside modeling and outside?
Georgina Gee Well I love to travel so I wanted to go travelling like us and Austraila for shoots I have always wanted to be noticed.
Sexcraftboobs Have you ever got any proposals from other adult sites?
Georgina Gee Yes a couple but I haven't taken them up on it yet. they have to remember i don't do hardcore so it will be hard for me.
Sexcraftboobs Is there anything you would like to add for fans reading this interview?
Georgina Gee If you want me come and get in touch with me you know where to contact me via websites.
Be sure check out all of Georgina scenes on both BustyBritian and BustyBrits.