Exclusive Interview With FOTW Services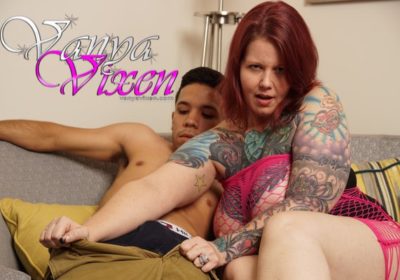 I am sure by now that's many of you have heard about FOTW Services (or Fetish On The Web) which helps give models their own official websites where fans can surely get their money worth to see original contents from them. This web service has created popular adult sites for some of your favorite and well-known bbw porn stars likes Maria Moore and Busty Mara as wells as the lovely Vanya Vixen who all encourages fans to go signup for a membership to see all their original contents. While many of today's camgirls and porn stars turning to ModelCentro as the grand webmaster of all webmasters, there are certain busty or bbw models that's have started putting their trusts in individual webmasters who knows how to makes a great website.
So thats being said, the FOTW Services has proven themselves to a certain number of models that they know how to make a great website and aims to creates more porn sites for any busty or bbw model who would potentially be interested in joining their professional services as clients. In this exclusive interview, the webmaster behind FOTW Services finally reveals all and tells us what his plans are with this popular web service of porn as boob and bbw fans are eagerly wanting to know the answers while hoping to see more upcoming websites from him this year. I'm by now that many of you are aware that this guy is also the owner of an upcoming porn studio which he aims to uses in setting big and amazing things in motion soon.
To my knowledge, this amazing webmaster maybe overlook by many and overshadow by the popularity of ModelCentro but he does indeeds shows potential and dedication to his work when it definitely comes to making a great website for gorgeous bbw models. You can follows this amazing webmaster on twitter, @fetishontheweb to learn more about him and be sure to check out his site, FetishOnTheWeb.com for news or updates if you are a big fan of his work, in the meantime here is my exclusive interview to leave you satisfy at the end of the day.
Be sure to check out BustyMara.com for all of her original softcore and boob fetish contents if you are definitely a big fan of hers.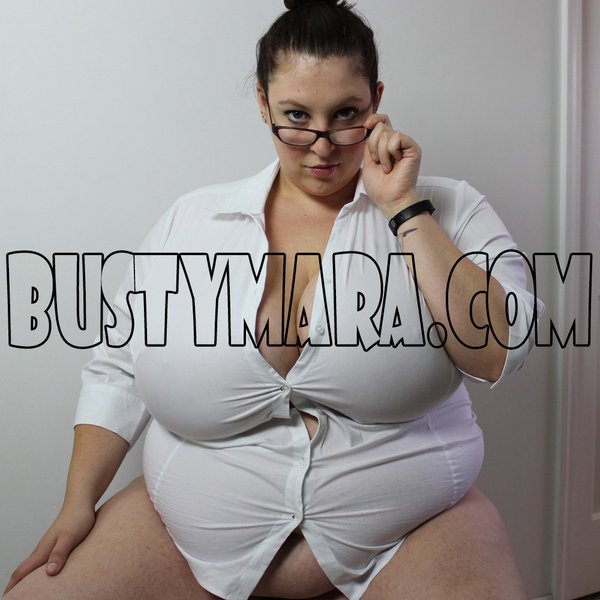 Sexcraftboobs So how are you today?
Fetish On The Web Good. There have been a lot of things going on in my personal life that have been distracting me during the last quarter but fortunately they have quieted down and I'm getting back into the groove.
Sexcraftboobs What have you been up to lately?
Fetish On The Web Now that things have calmed down again, I'm back on working on several projects that had to be put on the back burner. I cant go into details on all of them but one will be a custom cam site for my clients. And of course, new model sites and redesigns of existing sites.
Sexcraftboobs How long have you been a webmaster?
Fetish On The Web I'm an Old-timer in this business! I've been a webmaster since 1999 and working on the adult side of things since approximately 2000/2001. I've experienced the changes the business and the web have gone through first hand and that gives me a different perspective that most of my contemporaries don't have.
Sexcraftboobs What is your main propose of making these websites for models? Are they a part of your upcoming studio website?
Fetish On The Web Besides the financial return, I'd like to think that I'm help new and established models expand their internet presence and market. My sites have been nominated for multiple awards and received excellent reviews in magazines so anything that makes my clients more visible is a good thing in my eyes. The solo sites won't be rolled over in to the studio website unless the individual clients want it to be. It's their call as I work for them, not the other way around. Hopefully there WILL be some overlap though.
Sexcraftboobs Do you find watching porn educational that helps models and women in general to improve and express themselves?
Fetish On The Web I don't know if it's educational but it does provide a valuable outlet for the creative and sexual sides of my clients.
Sexcraftboobs What is your viewpoint on huge tits and bbw models?
Fetish On The Web Visually, I love the combo, but the "parts" alone aren't enough to make a good model. It takes more than big boobs and a belly to be a draw. A good personality and enthusiasm count as much if not more than the physical side of things. Look at it this way; the frosting might make you look at the cake, but you are really there for what's inside.
Sexcraftboobs Which is your favorite model to work with the most out of all the others?
Fetish On The Web I think I work more closely with my clients than most other webmasters, so I'm looking for someone with a good work ethic and an open mind. If you're my client and you have those two qualities, I've got your back no matter what. I know you were probably looking for me to name someone specifically but I think that would be unprofessional and a bit disrespectful to do so.
Sexcraftboobs Which busty or bbw models would you like to see have her own website made under your brand?
Fetish On The Web I've got a list of potential models that could be HUGE but they are still new to the scene and just building their audience and don't feel that they are ready yet. While I'm keeping an eye on them, I'd REALLY love to get Geisha Monroe into the fold. I think she's an overlooked gem in this industry.
Sexcraftboobs What are your thoughts on ModelCentro.com which allows models to become their own webmasters?
Fetish On The Web They are filling a void caused by the mistrust a lot of models have because of the rash of unscrupulous webmasters that happened a while back. The models miss out on what a GOOD webmaster can assist them with and have to do everything themselves but it does make them masters of their own fate. Unfortunately, some of them don't really understand what they are doing and I'm seeing people making some fairly massive mistakes.
The lovely Samantha Sanders is the latest new client to the Fetish On The Web, be sure to check out her official website, SammySanders.com for original contents if you are definitely a big fan of hers.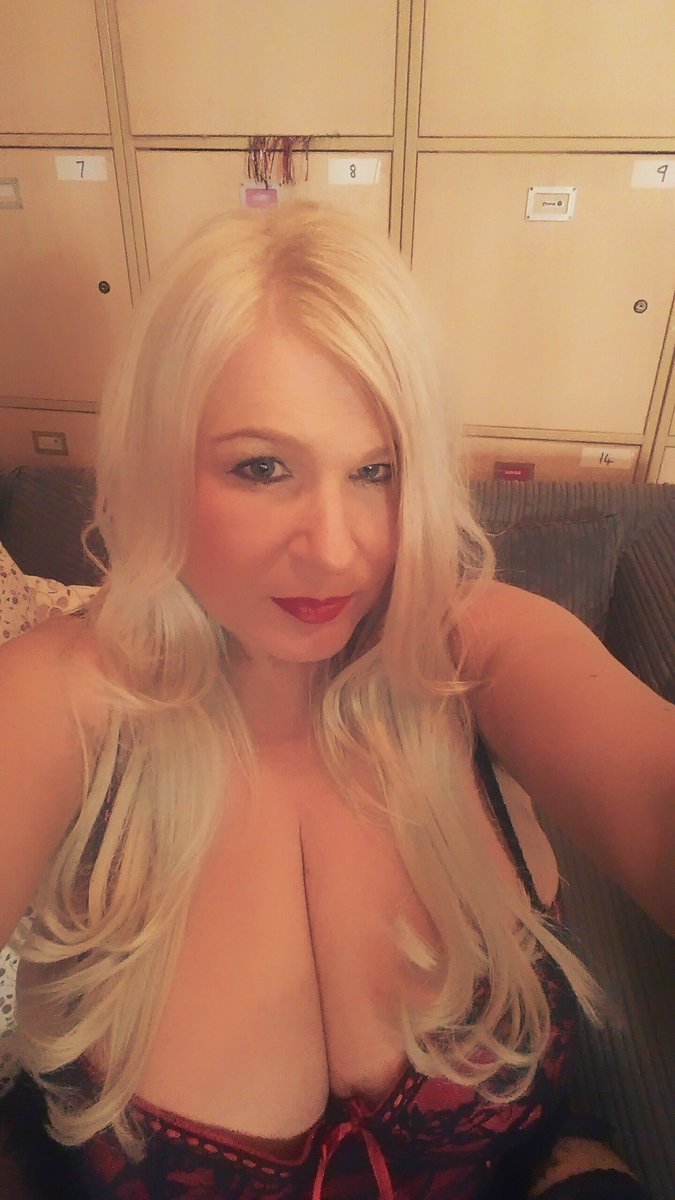 Sexcraftboobs Do you prefer to work alone or on a team when it comes to being a webmaster?
Fetish On The Web I prefer working alone so I can make sure that everything is done the way I want but I've reached a point where I have to start building a team because there are only so many hours in the day and I can do SO much more and better quality work if I had people to handle some of the grunt work.
Sexcraftboobs Do you feel comfortable writing with HTML entirely by hand when making websites?
Fetish On The Web I just wrote a page from scratch last week so I can still do it but I don't think anyone writes code totally from scratch anymore. It's just not time efficient Usually, I will start with a web page designing program and go in and manually customize the code and add code blocks that I've written before.
Sexcraftboobs What are a few of your favorite development tools to make a website and why?
Fetish On The Web I'm partial to the Adobe Creative Cloud Suite but I use a host of tools based on the project I'm working on. I don't want to limit myself to any one program's limitations.
Sexcraftboobs What skills you are most interested in improving or learning as a webmaster?
Fetish On The Web Ummm… all of them? I want to keep growing and evolving. It's the only way to get better so I'm on a constant learning curve. Right now Im working on Java… a LOT.
Sexcraftboobs What sized websites have you worked in the past?
Fetish On The Web I've worked on everything from a large well known multi-girl big boob site to tiny blogs.
Sexcraftboobs What are a few porn sites you admire and why? (from a webmaster perspective)
Fetish On The Web I don't know if I admire any websites but when I see something done well I can appreciate it and do my best to figure out how they did it.
Sexcraftboobs What web bowser do you use when viewing the websites you have created?
Fetish On The Web Primarily Firefox and Chrome. I wish everyone would just stop using internet explorer.
Sexcraftboobs What are a few web projects you have got going on or currently working on?
Fetish On The Web There is that cam server I mentioned previously, an adult audio site as well as some surprises.
Sexcraftboobs What can fans expect to see from you as a webmaster this year?
Fetish On The Web If things go correctly, they can expect a LOT of options becoming available to both the clients and customers that they have wanted and no one else is providing!
Sexcraftboobs Do you have any random thoughts?
Fetish On The Web It's not exactly random but people need to remember that sex workers are people just like the rest of us. Treat them with some respect and not solely as sex objects.
Sexcraftboobs Would you like to add anything to fans reading this interview? Any final words?
Fetish On The Web Pay for your porn! It takes a lot of time effort and money to create content and if your favorites don't receive compensation, they will stop doing it and you won't get more of the content you love.
Like as before you can follow this amazing webmaster on twitter, @fetishontheweb to learn more about him and be sure to check out his official website, FetishOnTheWeb.com for the latest updates if you are definitely a big fan of his work.