Exclusive Interview W/Crystal Kittenn
In a very recently previous article, I talked abouts the so lovely Crystal Kittenn who is a gorgeous busty newcomer that best known for her voluptuous curved assets which she naturally uses to gain popularity by fans. Afters making her official debut at YesBoobs.com earlier this year, she have's now established herself as a softcore porn star who looking to further expand her popularity and make a name for herself by becoming one of the new sensations. And likes with many busty newcomers, this is stills only just the beginning for hers as she continues to collaborates alongside with YesBoobs Studio in producing more new exclusive contents with them.
With beautiful huge tits and a nice round ass, she knows how to uses these voluptuous curved assets to her advantage to get everyone attention from boob fans to horny pervs alike in a mere instant when it so comes to making a big impression on those before her especially with those melon-size juggs of hers. In this exclusive interview, the lovely Crystal Kittenn finally reveals all and tells us what her plans are in the porn industry as boob fans are eagerly wanting to know the answers while hoping to sees more softcore action or something new from her. As mentioned before, there is no doubt in my mind that those curved assets of hers would definitely make any guy dick hard before her in a mere instant.
To my knowledge, she indeeds still shows potential as newcomer who show interest in becoming one of the new sensations by furthers expanding her wide's popularity and making a name for herself as a solo porn star with voluptuous curved assets. Likes as before you can follows this gorgeous busty newcomer on twitter, @Kittenn_Crystal to learns more about her if you are still just now becoming a big fan of hers or simply just's a fan of big boobs, in the meantime here is my exclusive interview to leave you satisfy at the end of the day.
And with that being said, boob fans hope to see Crystal Kittenn do a lot more as a busty newcomer like start producing her own original contents on an official website.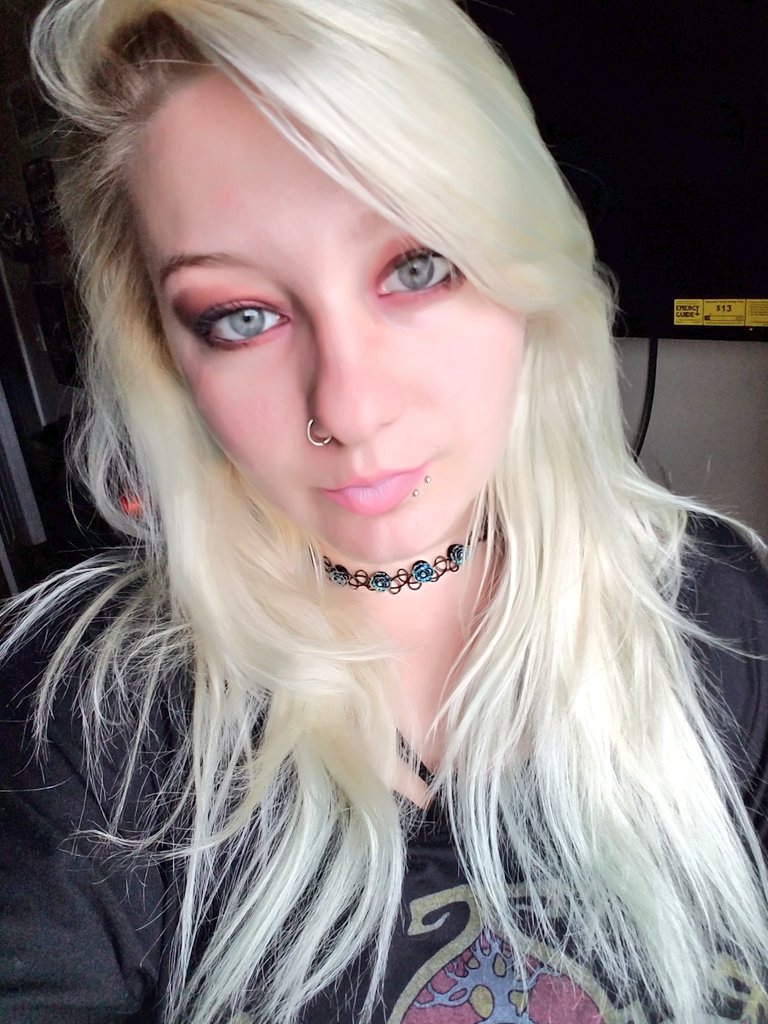 Sexcraftboobs So where are you from?
Crystal Kittenn I'm from St.louis Missouri.
Sexcraftboobs What have you been up to lately?
Crystal Kittenn Just working my normal job and working on some cars with a few friends of mine.
Sexcraftboobs How long have you been modeling? And when and why did you first decide to model?
Crystal Kittenn I have been modeling for less than a year. I decided to try it because I'm not afraid to show off my body and a lot of people tell me I have a really good figure. I basically said fuck it, haha! 😛
Sexcraftboobs Have you done any webcam and skype shows before or as of late?
Crystal KittennhI have done a few skype shows before but I don't have a working computer so it's a little tricky for me to do.
Sexcraftboobs Have you watched any porn before your modeling career? If you do it? How often?
Crystal Kittenn Of course I have watched porn before! I've thought about getting into the porn industry before but never very seriously. I watch it at least once a week if not more.
Sexcraftboobs What kind of personality do you have as a model?
Crystal Kittenn I like to think I'm fun, bubbly, and down to earth.
Sexcraftboobs Do have a boyfriend, or are you married?
Crystal Kittenn I've had a boyfriend for the past seven years. Sorry guys!! Haha!
Sexcraftboobs What do you do when you not modeling? How is a normal day in your life?
Crystal Kittenn A normal day for me would be getting up, taking care of my animals (one cat and one fish), watching Hulu or NetFlix for a little bit, then going off to work, once I'm off I usually go see my boyfriend and we go to a friend's house to help them with whatever project car they have going on at the moment.
Sexcraftboobs What is your bra size? When did your breasts start to grow? How was it back then?
Crystal Kittenn I am a 36DDD. my boobs started to grow back around 6th grade. I didn't really think anything of it until about middle school when I had a bigger chest than 95% of the school, haha!
Sexcraftboobs Do you sell bras and panties to fans?
Crystal Kittenn I never have but I don't think I would say no.
While she is best known for her collaboration with YesBoobs Studio, we as boob fans hopes that other porn studios will take notice of the lovely Crystal Kittenn who shows potential in becoming the next new sensation.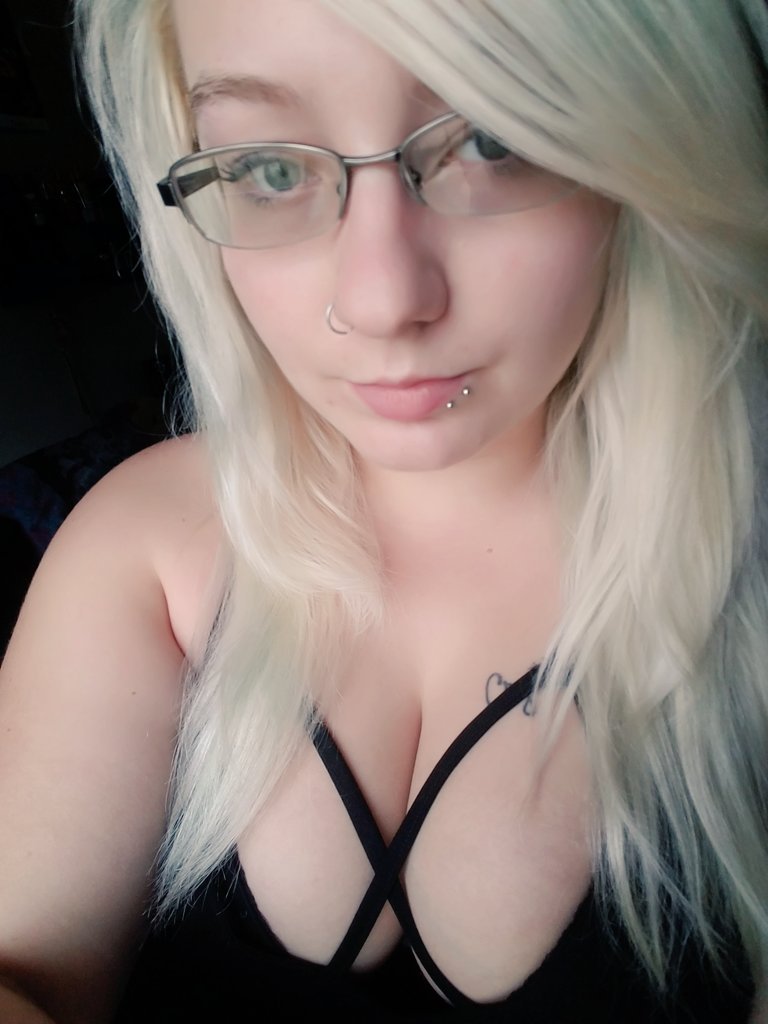 Sexcraftboobs Now you have done softcore videos, but have you done any boy/girl or hardcore videos before? Would you like to do hardcore? Or that just not your thing?
Crystal Kittenn At this moment, it's not my thing. Who knows what the future may hold tho! 😉
Sexcraftboobs Do you like titty-fucking?
Crystal Kittenn Of course! I love titty-fucking! 🙂
Sexcraftboobs How do you masturbate?
Crystal Kittenn Usually with one or two of my toys.
Sexcraftboobs What are your sexual fantasies about?
Crystal Kittenn I love bdsm! Currently my biggest fantasie is being bound and gagged! 😛
Sexcraftboobs If you had three wishes, what would you wish for?
Crystal Kittenn Hmmm…. Probably my own house paid off, a nice vacation, and for my mom to have no financial worries anymore.
Sexcraftboobs What is your short-term and long-term goals inside modeling and outside?
Crystal Kittenn I haven't really thought of any. I know I would love to open up my own website eventually.
Sexcraftboobs Have you ever got any proposals from any adult studios or photographers?
Crystal Kittenn I am currently talking with a few different photographers at the moment to try and set up some shoots.
Sexcraftboobs How do you promote yourself?
Crystal Kittenn Mainly through twitter and snapchat.
Sexcraftboobs Is there anything you would like to add for fans reading this interview? Any final words?
Crystal Kittenn Thank you all for supporting me and believing in me! I really couldn't be here without you guys! 🙂 😉
Like as before you can follow this gorgeous busty newcomer on twitter, @Kittenn_Crystal to learn more about her and be sure to check out her recent scenes over at YesBoobs.com if you are definitely a big fan of hers.