Exclusive Interview With Corii Siren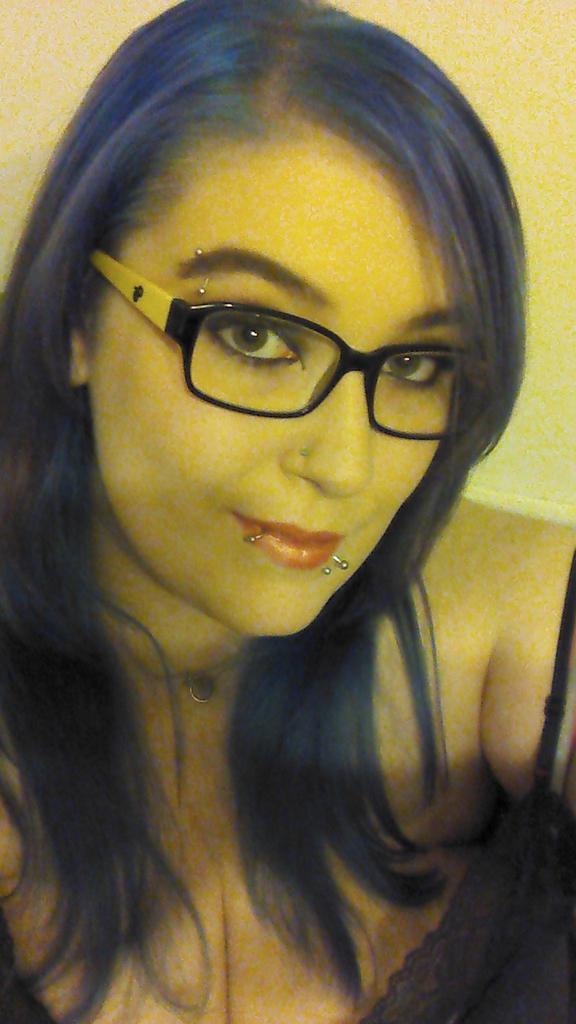 Among the many busty and bbw camgirls, Corii Siren may seem like your average webcam model but with those hair colors of hers lets fans know that she can definitely be different from the others. Not only that, she has an awesome personality as she considers herself to be a chubby nerd who love to have fun with her bbw fans while trying to make a name for herself through her webcam shows.
With a nice huge natural tits and a round ass, she uses these voluptuous assets to get guys turn on and put on a great cam show for her bbw fans who definitely love to get their money worth for a private session with her. In this exclusive interview, the lovely Corii Siren reveals all and tells us what her plans are as many fans are eagerly wanting to know the answers while hoping to see more from her throughout this year.
With her popularity continues to grow, she has already farther expanded her reputation as a bbw camgirl/chubby nerd with custom videos and an official website which many fans have signup for a membership. You can follow this bbw camgirl on twitter, @ToxicSirenBBW to learn more about her and be sure to check out her webcam shows on MyFreeCams if you are a big fan of hers or just a fan of beautiful plumpers.
Check out her official website for more exclusive contents and be sure to also follow her on tumblr if you are definitely a big fan of hers.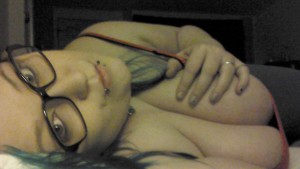 Sexcraftboobs So where are you from?
Corii Siren Indiana, born and raised! 🙂
Sexcraftboobs What have you been up to lately?
Corii Siren Honestly? I've been terribly sick lol 5th illness since the beginning of December — I have the worst luck! Since I haven't been able to be on cam, I have been doing domination on twitter in the meantime.
Sexcraftboobs How is your webcam and skype shows doing?
Corii Siren Pretty good! I haven't gotten to be around much since I've gotten sick, but other than that it's going strong! 🙂
Sexcraftboobs When and why did you first decide to model?
Corii Siren I got accepted as a model on MyFreeCams in May of 2011. I'm disabled, so I had to leave the job I was at which really bummed me out because I loved that job. I had done work-from-home jobs a lot in the past, so I was looking for more and I found camming on Craigslist. I looked at the listing, checked out the site and then did more digging. After a bit, I found MFC and the rest is history 🙂 I get to work my own hours and I don't risk losing my job if I'm ill.
Sexcraftboobs Have you watched any porn before your modeling career? If you do it? How often?
Corii Siren I did, but not much. It was mostly porn parodies of different shows or anime.
Sexcraftboobs Have you watched your own scenes?
Corii Siren I have! I don't particularly like watching them haha I always think I look weird and I am super self critical.
Sexcraftboobs Do have a boyfriend, or are you married?
Corii Siren I am engaged, we've been together for a bit over 3 years. We met on MFC!
Sexcraftboobs What do you do when you not modeling? How is a normal day in your life?
Corii Siren I rest, a lot. Other than that, I read, paint, play piano and I really like going to bingo halls.
Sexcraftboobs What is your bra size? When did your breasts start to grow? How was it back then?
Corii Siren I'm currently a 40H. My breasts started growing when I was about 10 — I was a 36DD by age 13. No one really noticed, except for older guys, because I was the nerd in school. But I have always loved having big breasts.
Sexcraftboobs Have you met many fans, both in public and on social media? How do they react? Any conversation so far?
Corii Siren I have met a few fans in real life at conventions and for sessions and I chat with a LOT of my fans on social media or messaging apps. A lot of my fans have become very good friends of mine, I treasure them dearly.
As a bbw camgirl, Corii Siren has an awesome personality as she considers to be a chubby nerd who love to have fun with her fans while trying to make a name for herself.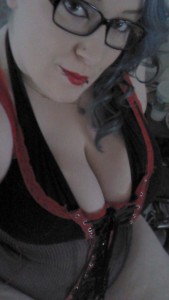 Sexcraftboobs Now you done a lot of softcore scenes on your official website? Have you done any hardcore scene before?
Corii Siren I have both softcore and hardcore scenes available. My current site, coriisirenxxx.com does not have all of my videos uploaded yet, but they will all be up pretty soon. My full collection of videos can be found on clips4sale.com/62211
Sexcraftboobs Do you like titty-fucking?
Corii Siren I do! I have perfect tits for it! 🙂
Sexcraftboobs Is there any busty or bbw porn star you admire?
Corii Siren I really admire almost all BBW porn stars or models. It takes a lot to have a not-so-mainstream body and do what we do.
Sexcraftboobs What is your short-term and long-term goals inside modeling and outside?
Corii Siren Short term is get my site going a bit more inside of work, redecorate my apartment outside of work. Weird goal, right? As far as the long term, I want to stay in the industry as long as I can, especially camming and domination. I have a long term goal of purchasing my own home with in-law quarters for me and my fiance as well as my dad. They are really important to me and I want to keep them close.
Sexcraftboobs Have you ever got any proposals from other adult sites?
Corii Siren I get proposals quite a bit for other cam sites or to do hardcore productions for companies. I usually look into the cam sites, but I'm not interested in hardcore productions unless they are G/G or I am doing B/G with my fiance. No real desire to have sex with male porn stars.
Sexcraftboobs Is there anything you would like to add for fans reading this interview?
Corii Siren I really just want to thank them! 🙂 Everything that I have accomplished in this nearly 4 years of being in the industry would not have been possible without them. I love you guys! 🙂